In MeisterTask, the plus icon (+) always creates something new. You will find a (+) in the bottom right corner of your dashboard as well as inside the individual sections of your project boards which will allow you to create a new task. Additionally, you can create a task if you long press on the MeisterTask App icon on your phone. You can create tasks using any of these options.
Create New Task from the Dashboard
You can use the (+) in the bottom right corner of the dashboard to quickly create a new task. Below the input fields, you can add checklists and attachments.
In the Assignment & Details section, you can tap the Down arrow sign to assign the task, select the Project, Section, add Tags, add a Due Date and also add Watchers.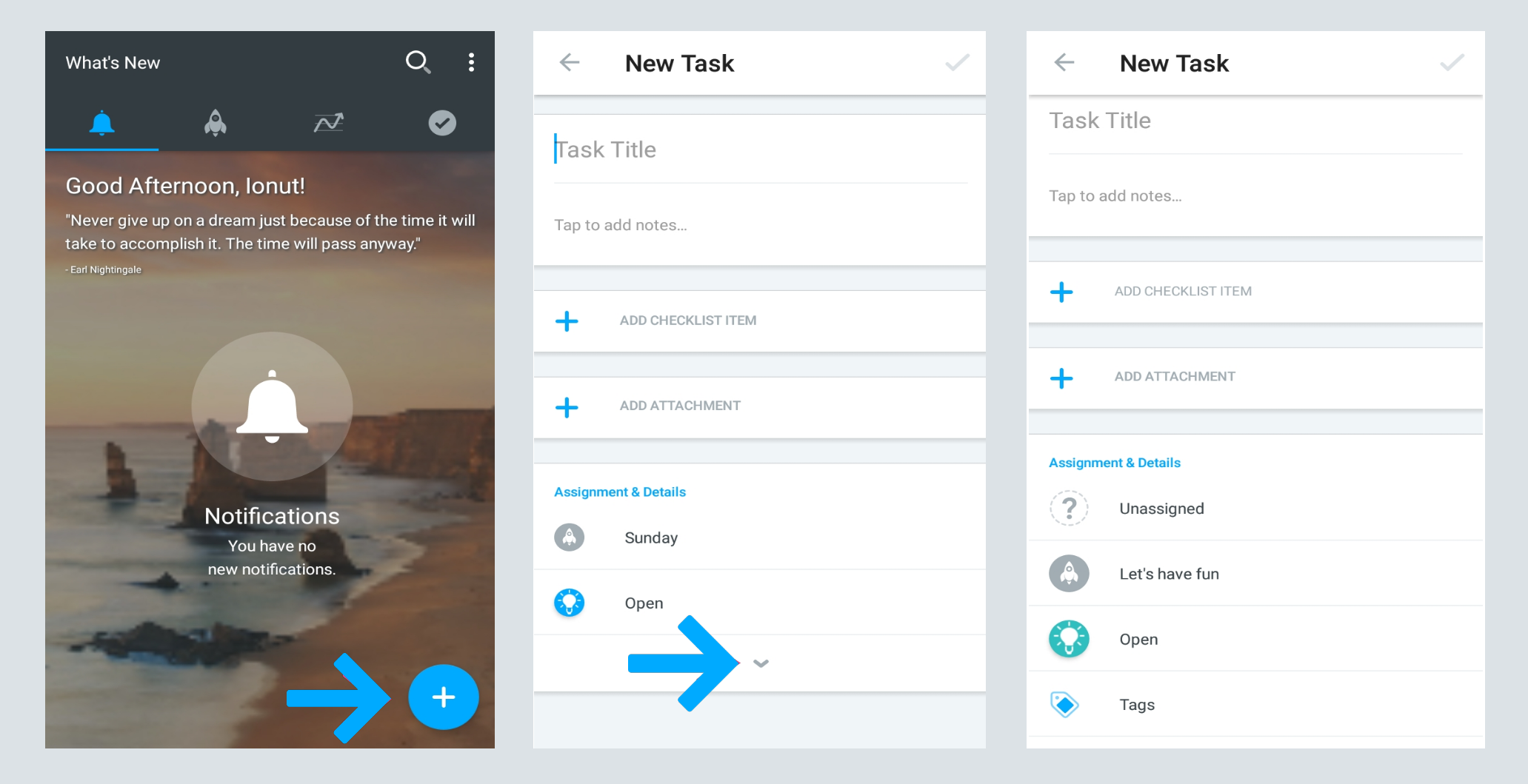 Create New Task from a Section
If you are already working on your project and you want to add tasks to a specific section, the easiest way is to tap on the plus icon within the Section.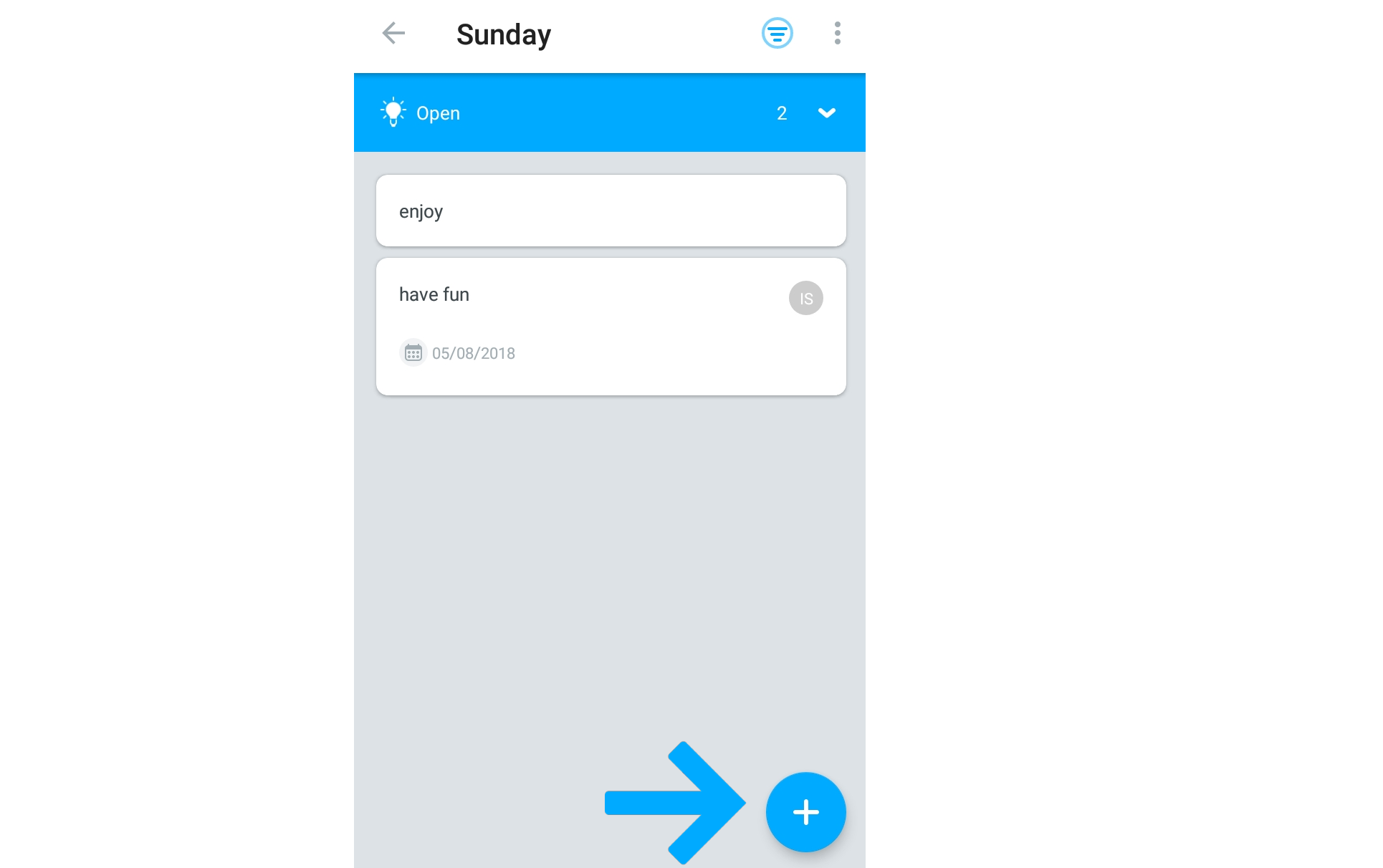 Create New Task by Long Pressing the MeisterTask App Icon
On Android 8.0 or higher, you can add a new Task by long pressing on the MeisterTask App Icon and by taping on the option New Task.