Users of MeisterTask's Business plan are able to define custom fields in their projects which are automatically displayed in all tasks within those projects. Adding custom fields is a great way to ensure that team members remember to include important information in tasks, such as ID numbers, links, and so on.
Define Custom Fields
Click the ( i ) button on the top bar and select Project Properties from the menu.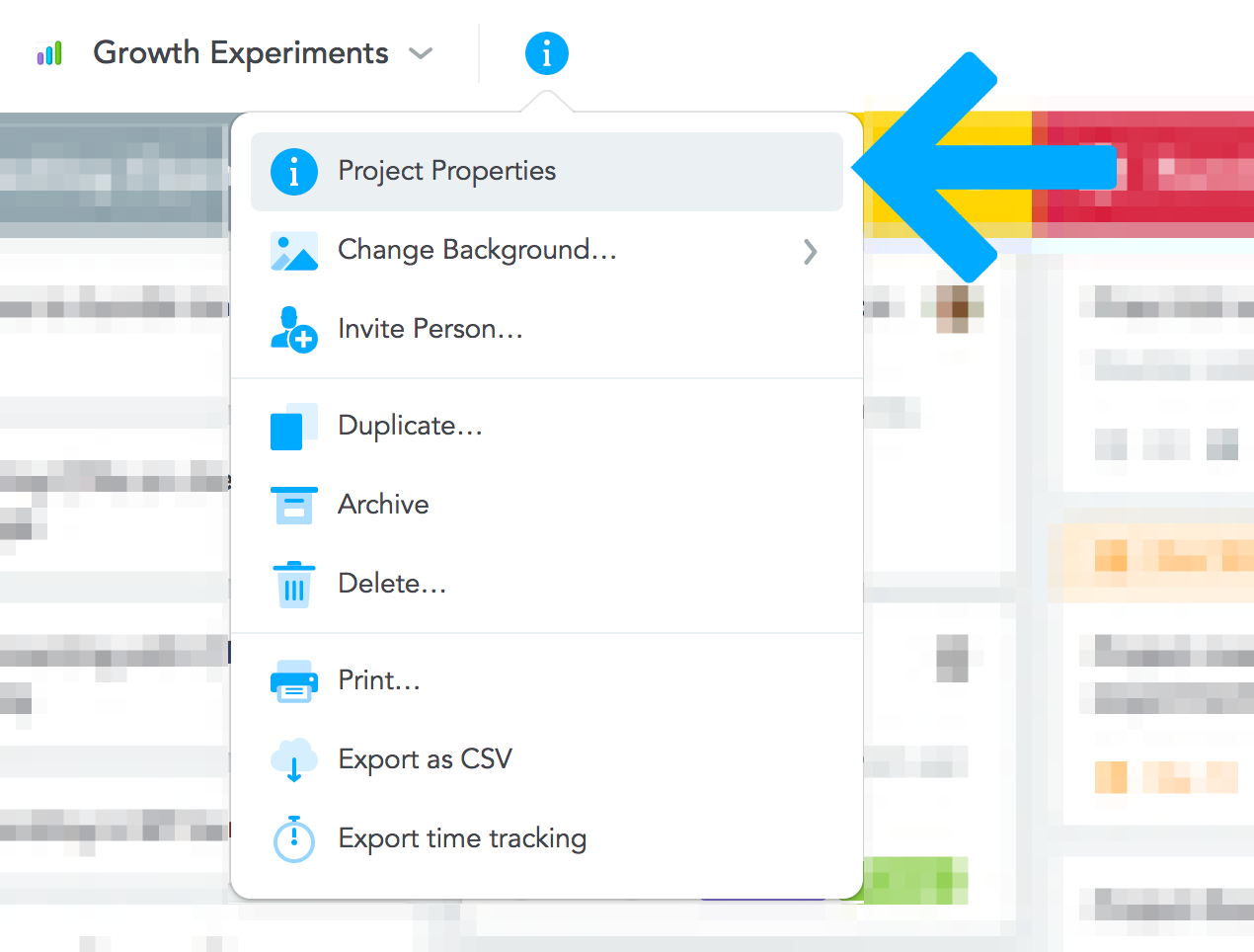 In the Project Properties dialog, switch to the Custom Fields tab.
Here, you can define one or multiple custom fields which will be displayed below the note section in each of the project's tasks.

Click the blue +Add Custom Field button to select the custom field type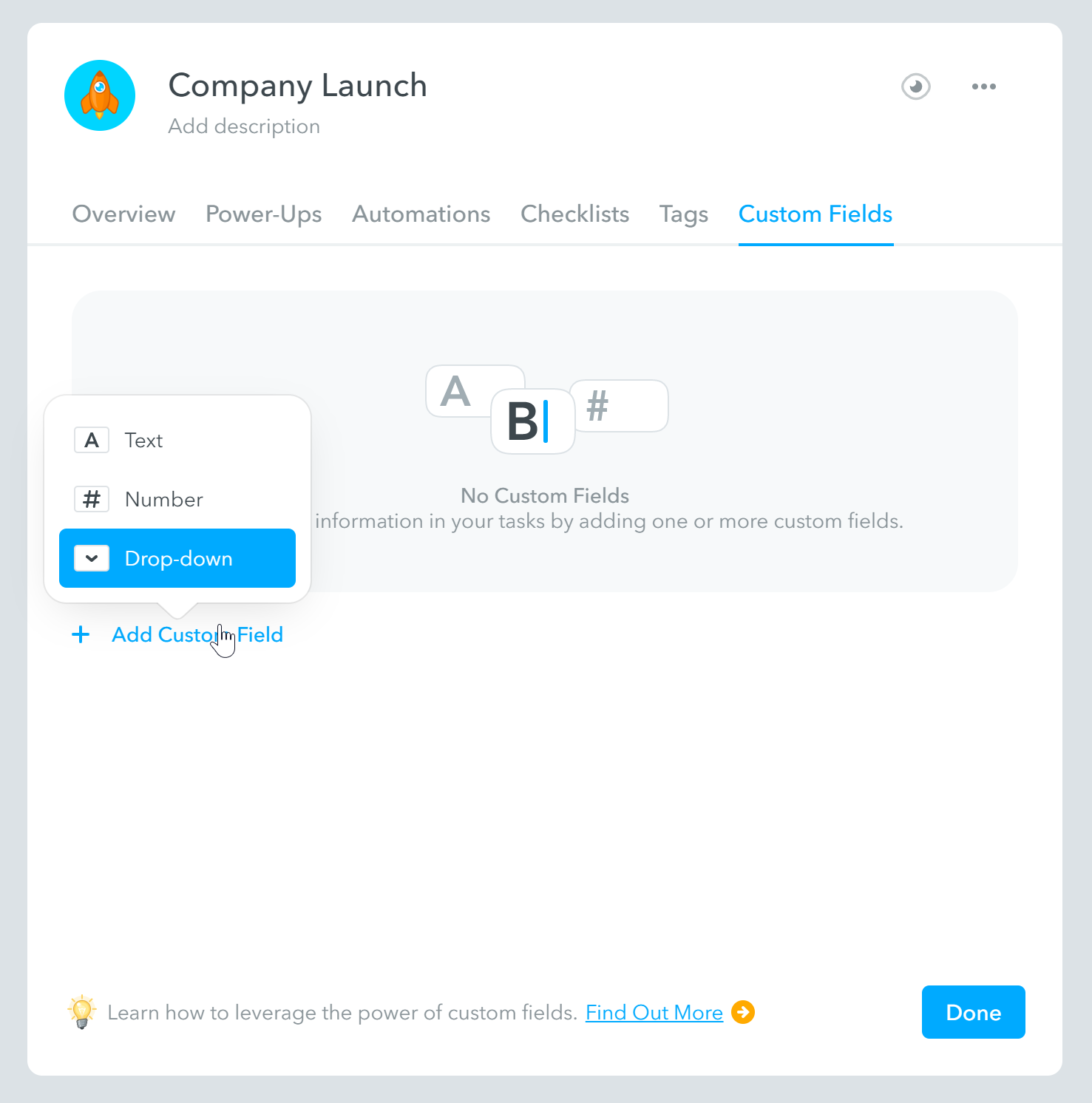 Click the Pencil icon to edit the custom field or the X to delete it.

The 3 horizontal lines button beside a custom field is used to drag and drop the custom field somewhere else in the list. This way you can decide how the custom fields are shown in the tasks from the current project. When you've defined all custom fields, press Done to confirm and close the dialog.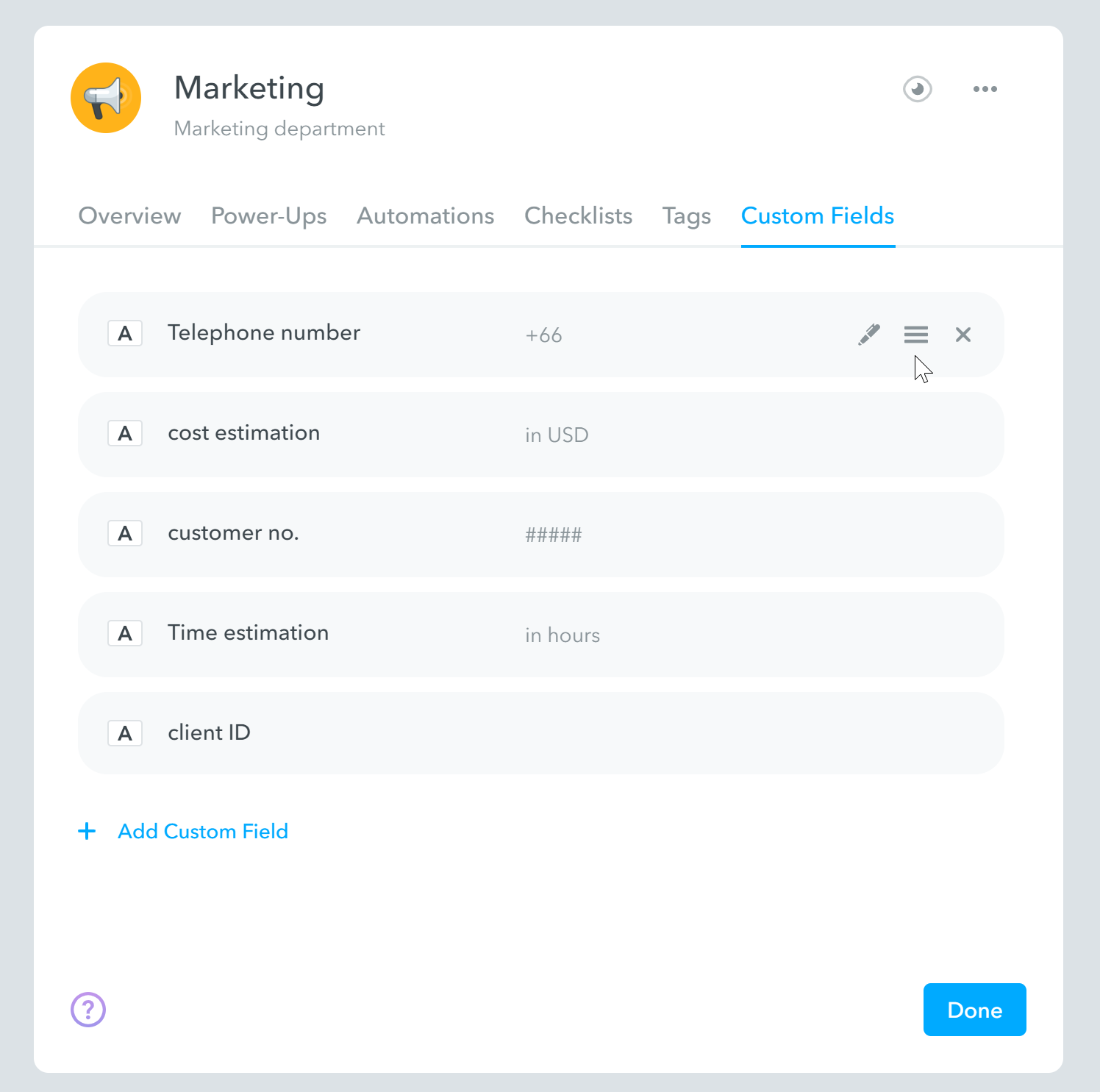 Custom Field Types
We currently offer 3 Custom Field types and we will implement more with future releases.
Number Custom Field
As the name implies, this custom field is used for numbers. The limitations of this custom field type are that you can only add numbers, dots, negative numbers (minus). Trailing zero is also possible (e.g. 0.00001).

Text Custom Field
This is a normal custom field, you can add any information here be it text, numbers, symbols etc.

Drop-Down Custom Field
Create a custom field with the possibility of selecting items from a drop-down list. Emojis can be added to the drop-down items when these are created, use colon (:) to look through the available emojis.
Click the +Add Drop-down Item button to add drop-down items.
Also, you can click, hold and drag the 3 horizontal lines beside a drop-down item to change the order of the drop-down items.



Any existing and newly created tasks in this project will now feature the custom fields that you've created.