You can add relations to your tasks to indicate dependencies or blockages. To do this, you first need to activate the task relationships feature for your project.
Click on the ( i ) button in the top bar of your project and select Project Properties from the menu. In the dialog that appears, switch to the Power-ups tab. There, flip the switch next to Task Relationships.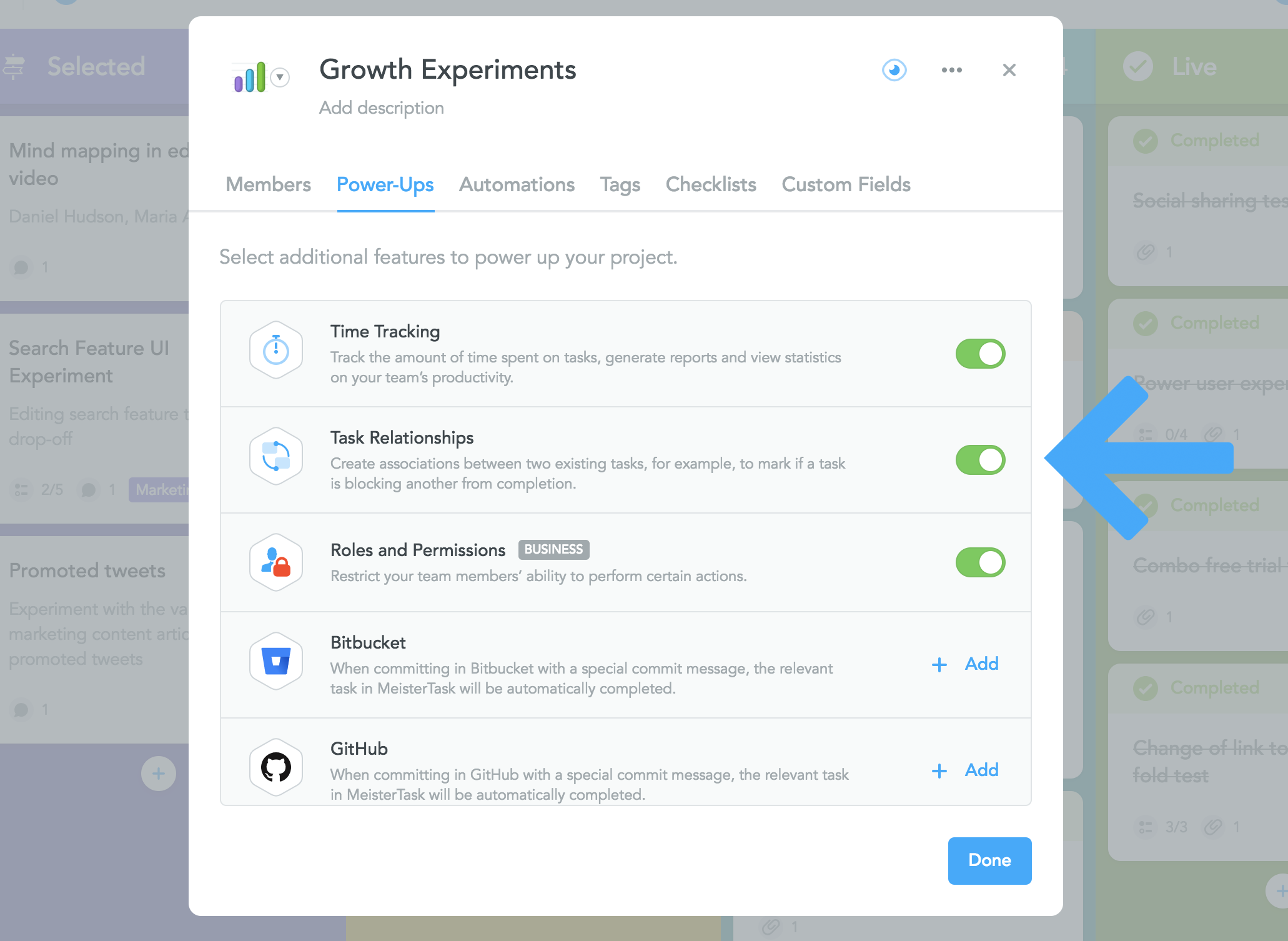 Once you have activated the feature, you can add relationships to your tasks. Please note that if you want to add a relationship between tasks that are located in different projects, the task relationships feature needs to be activated in both projects, or else it won't work.
Add a Relationship
Open a task and click on Relations in the right sidebar of the task dialog.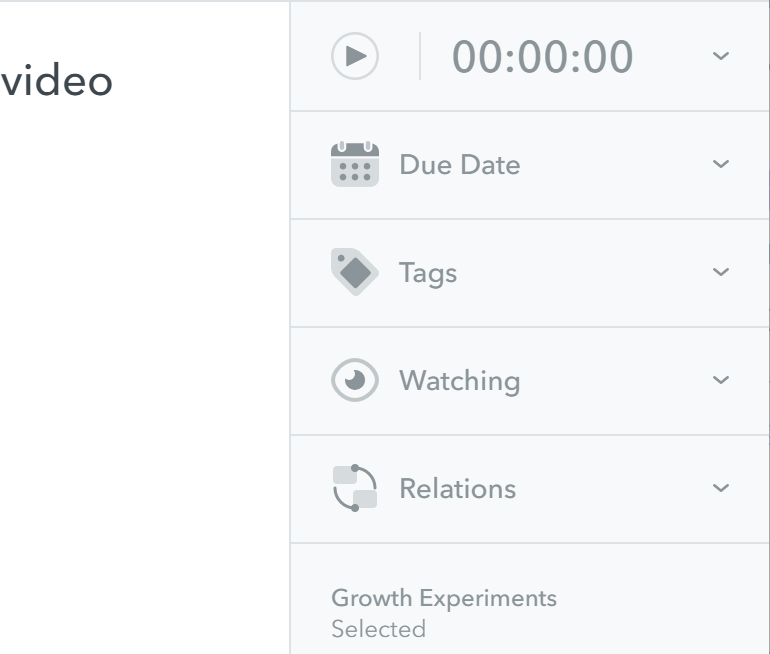 This will open the relationships dialog, where you can select the type of relationship as well as the task you want to connect to this one. You can use the search field to look for the task if it doesn't automatically appear in the list below the dialog.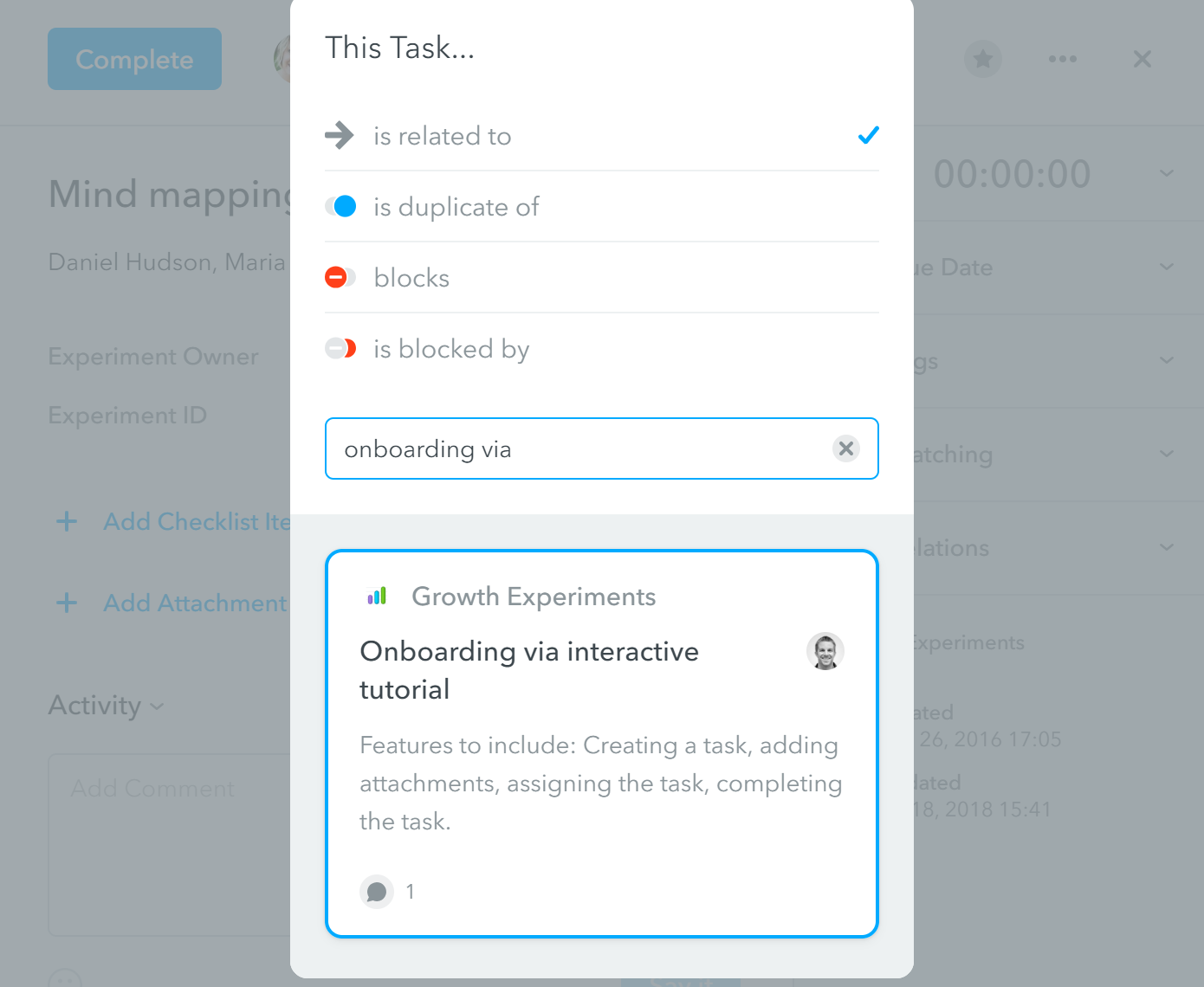 If you choose blocks or is blocked, an orange icon will appear on the task tile of the blocked task, indicating the blockage.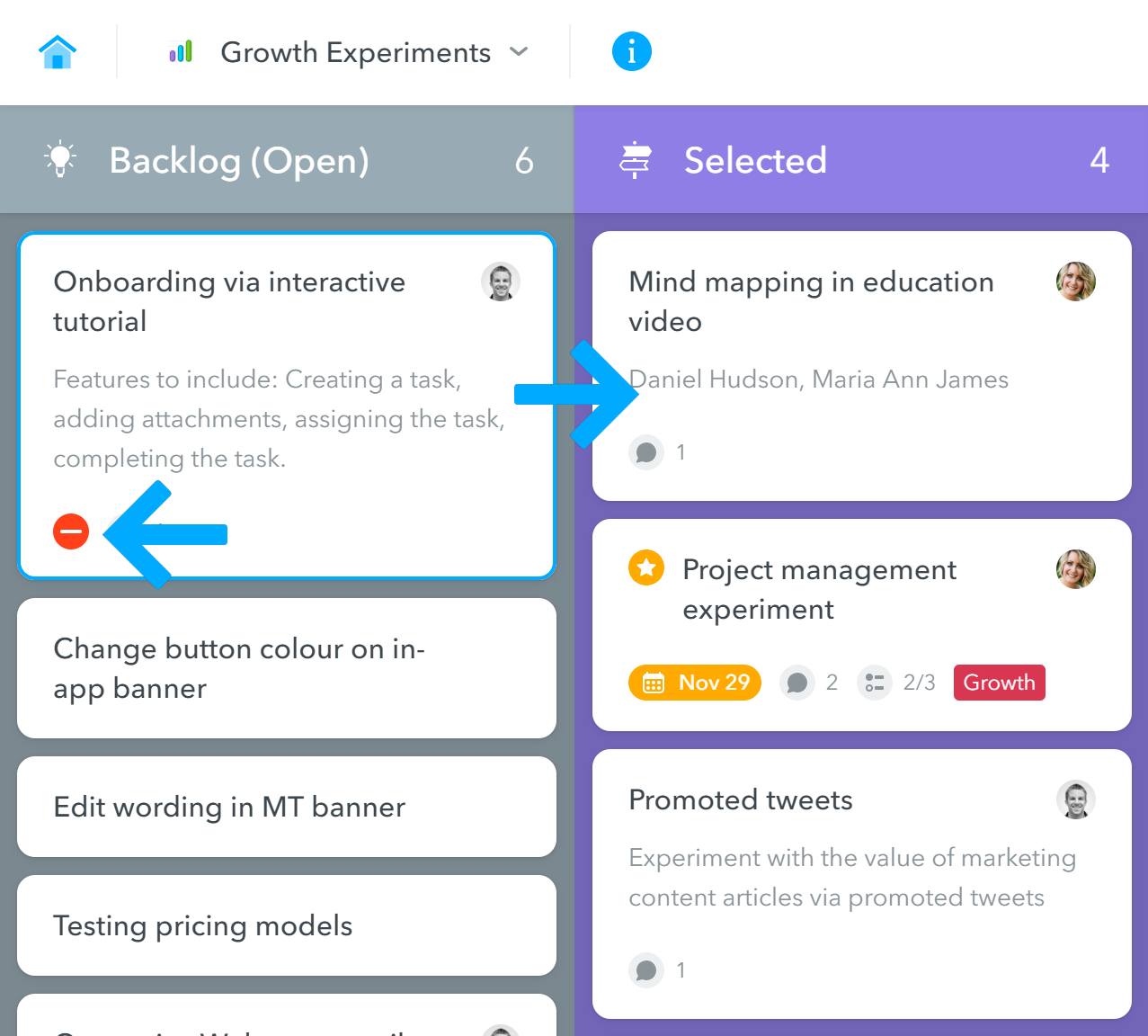 You can remove the task relationship by clicking the 'x' that appears to the right of the relationship: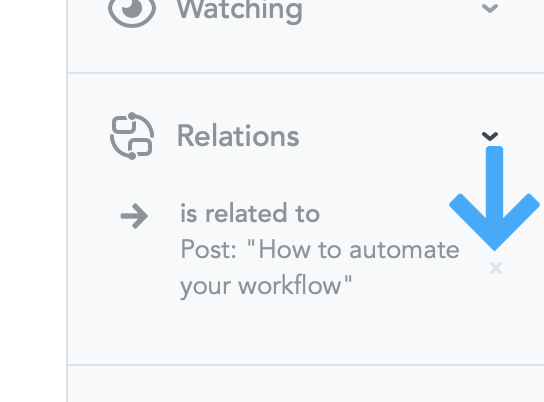 Other task relationships are not displayed in the task tiles at the moment, however, they are always visible inside the task dialog, where you will also find links to all connected tasks.