Starting with version 2.6, MeisterTask supports predefined checklists in its iOS mobile app. This means that you can create checklists in the project info dialog, and quickly load them into any task, whenever you need them. This feature can save you a lot of time if there are certain kinds of tasks you have to do over and over again with the same workflow each time.
Create and Edit a Predefined Checklist
Open a project. Tap on the little gray triangle next to the project name in the top bar.
In the Project Info dialog, tap on Checklists.
Tap on one of your existing predefined checklists to edit them, or tap on the (+) button in the top right corner to create a new one.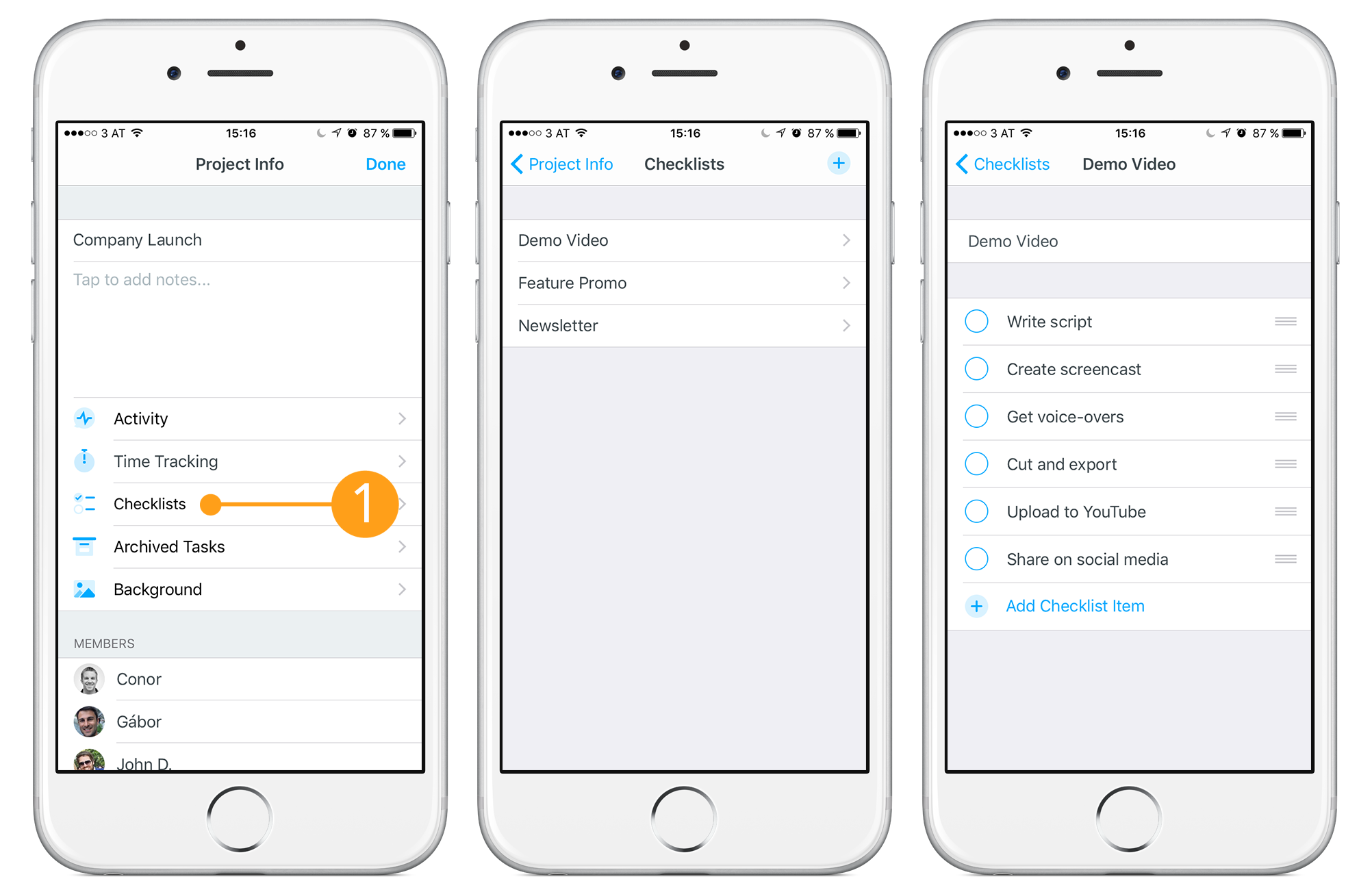 Load a Predefined Checklist into a Task
Open a task that doesn't have any checklist items yet.
Tap on the gray ellipsis next to Add Checklist Item.
Tap on Load Checklist and then select a predefined checklist from the list.
The list will be loaded into the task, and you will be able to check off items as you complete them.