MeisterTask Pro automates all those recurring menial steps in your workflow so you can focus on the really important stuff. Using smart integrations and powerful workflow automations, MeisterTask Pro will ensure that you and your team will work more consistently and get more done together.
What's included in MeisterTask Pro?
Unlimited Projects
The Pro plan allows you to create and collaborate on as many projects as you want.
Unlimited Automations
Section Automations can help you to work more efficiently and consistently. These automations are executed automatically whenever a task is created in or moved to a specific section. Every section in your project board can be configured to run one or multiple automations.
Here are just a few examples of what you can do with Automations:
Automatically assign new tasks to your team leader. Start the time tracking when tasks move into the "In Progress" section. Alert your colleagues on Slack when a task moves into the "Done" section. Move tasks from one project to another. Change the task status. Create a monthly recurring task. And much more.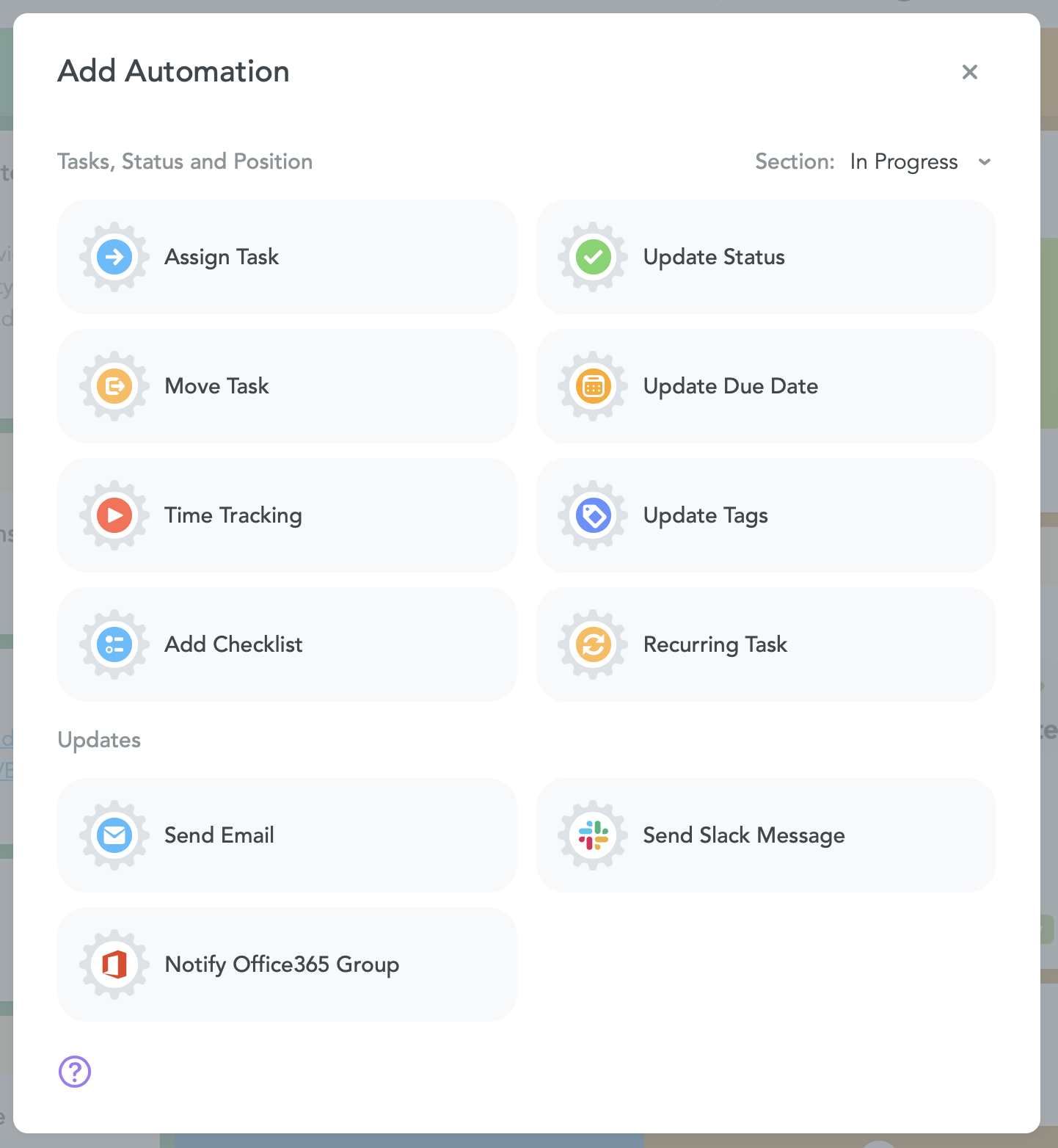 Unlimited Integrations
Integrations allow you to connect MeisterTask with other tools and platforms you're using in order to create seamless workflows between them. In addition to the Dropbox, Google Drive, Box and MindMeister integrations (which are available for everyone regardless of plan) Pro users can connect their project boards with popular tools such as Zendesk, Slack, Bugsnag, GitHub and Microsoft Office 365 Groups, to name just a few.
You can create efficient communication channels between your support agents and back office. Streamline collaboration between different departments using different tools. Create recurring tasks. Turn tasks into Google Calendar events. And much more.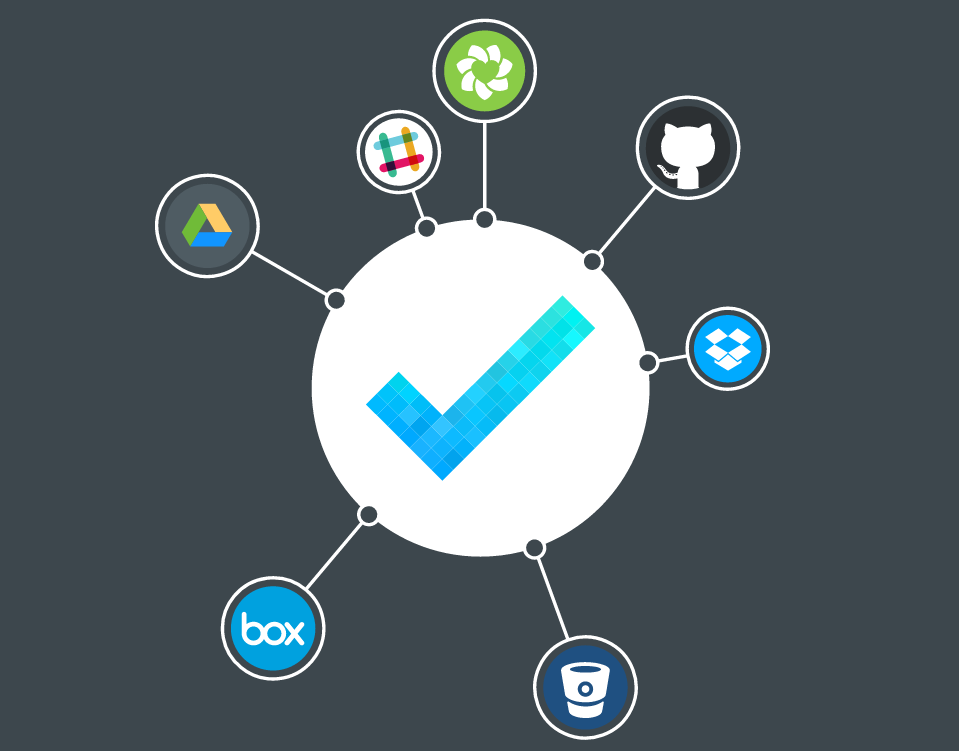 Custom Background Images
As a Pro user you can upload your own wallpapers and photos to customize your dashboard and beautify your projects. Learn more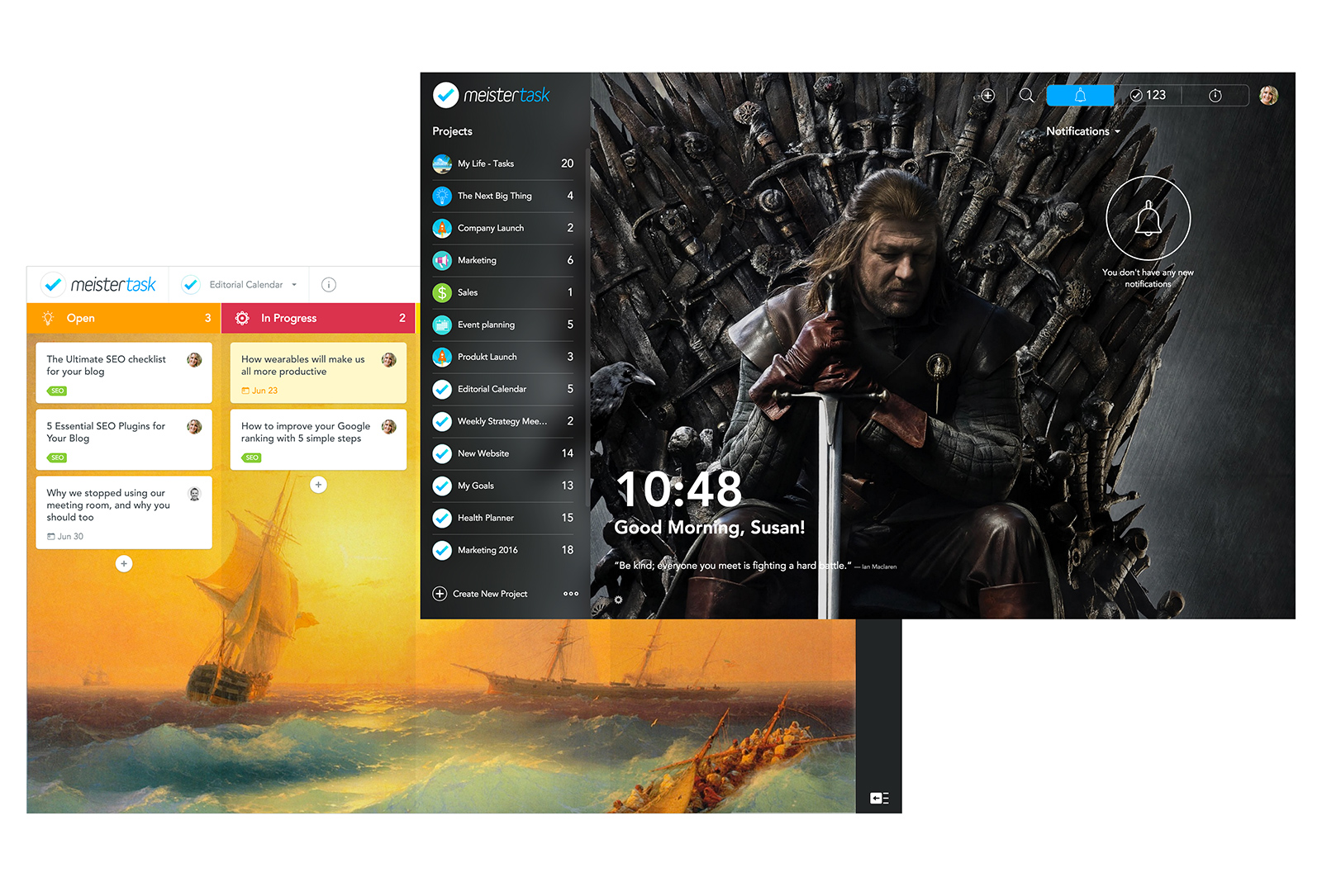 Reports
What is your team up to, what are they spending their time on, and which projects are eating up your resources? MeisterTask Reports provide you with important insights that help you drive projects with data-based decisions. Learn more...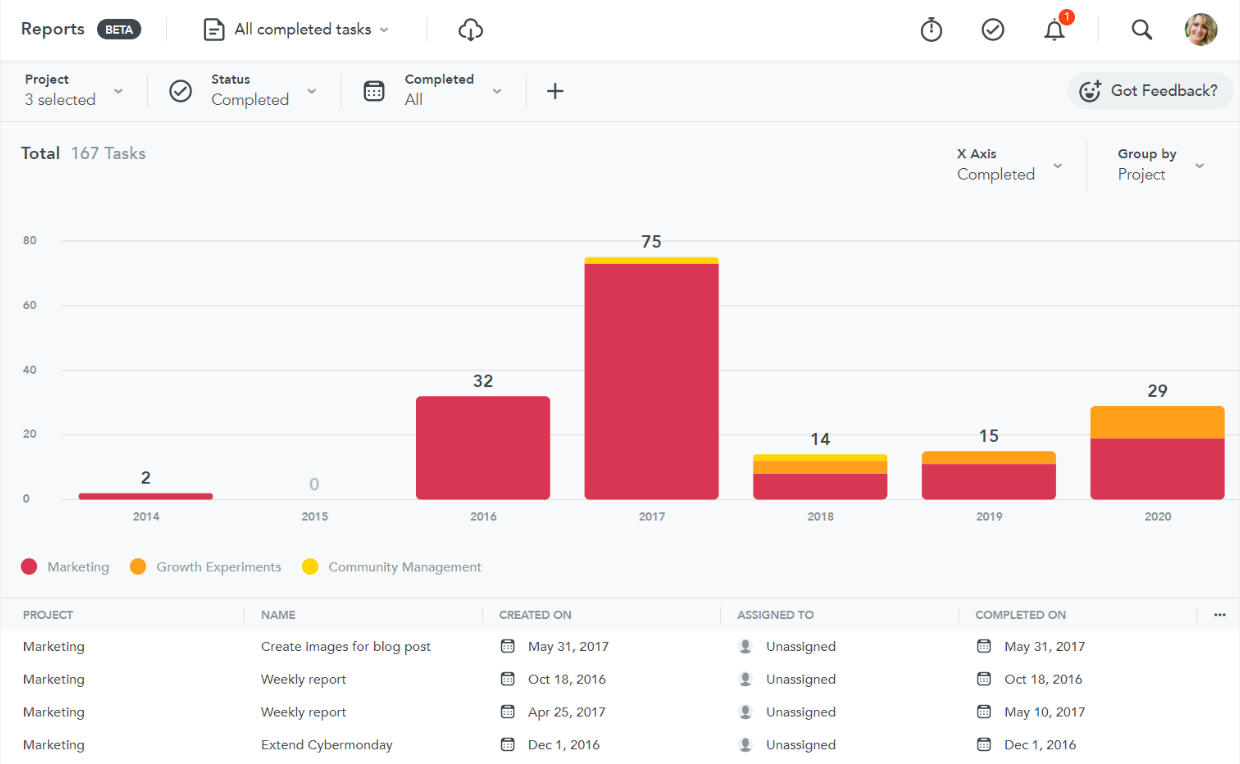 Project Groups
Say goodbye to cluttered dashboards. Then, say hello to a refined project list, sorted into Project Groups in whichever way pleases your eyes, and your workflow.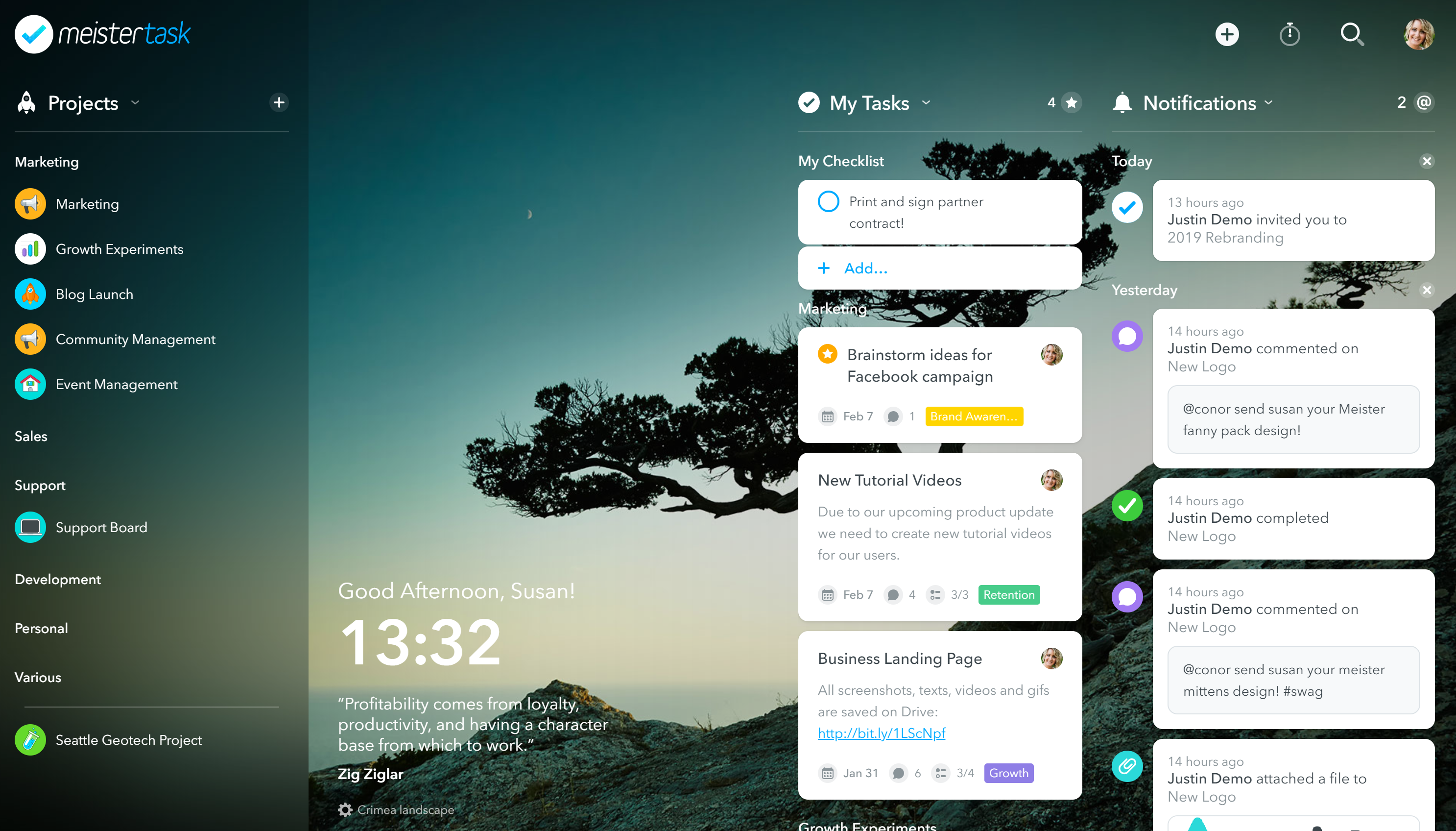 Multiple Checklists
As a Pro user, you can create multiple checklists within the same task. These can be named, saved as predefined checklists or you can import other already saved predefined checklists. Learn more.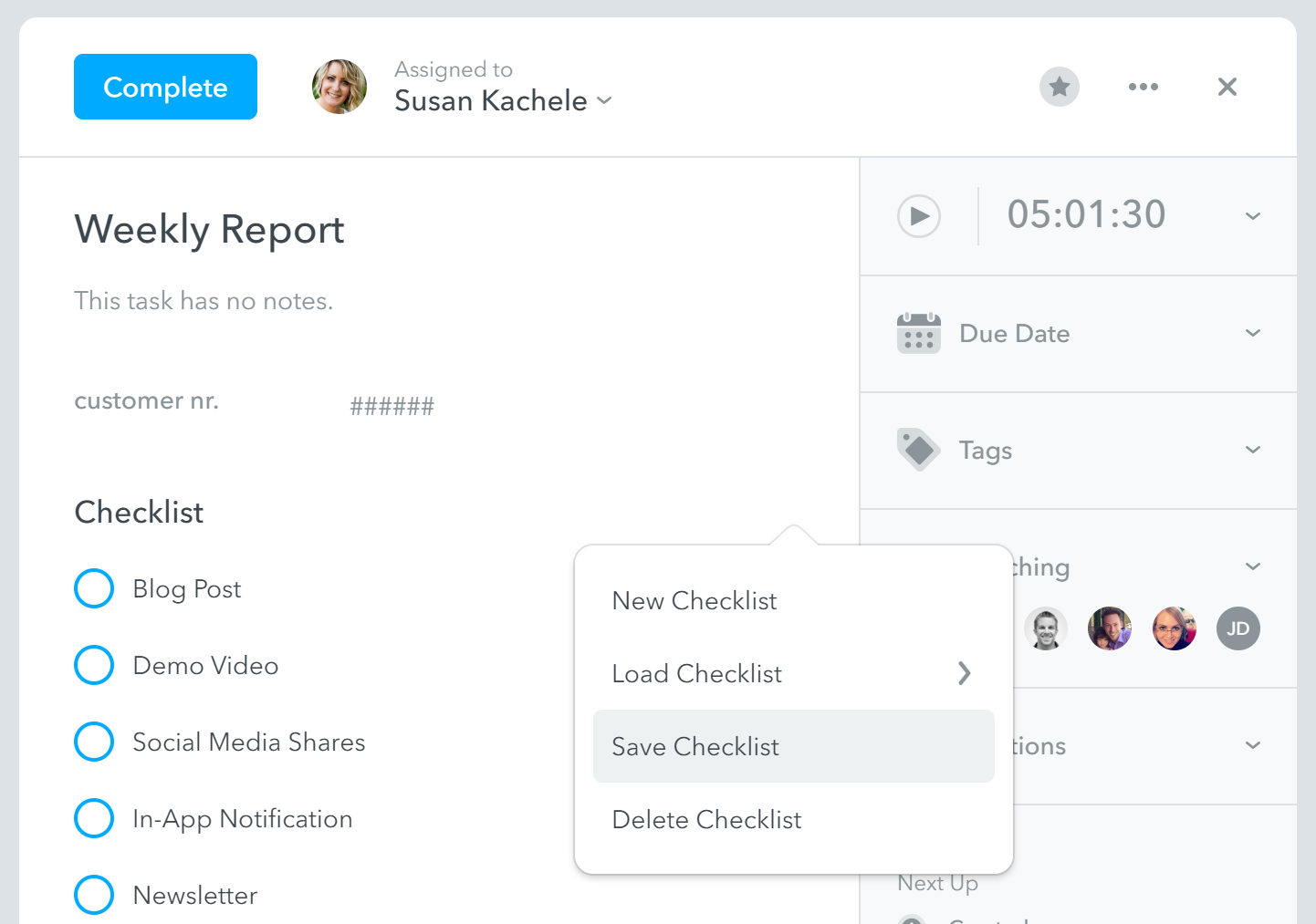 To upgrade from a free Basic plan to a Pro subscription, please click here.

Agenda
Agenda is a personal, private board, individual to each user. Tasks from any project can be pinned to the customizable sections on the agenda.
You can find Agenda in the left panel under Dashboard. If Agenda does not appear immediately, create a new project to trigger its appearance.

To open the Agenda from anywhere in MeisterTask, press Ctrl (or Cmd on Mac) + shift + O.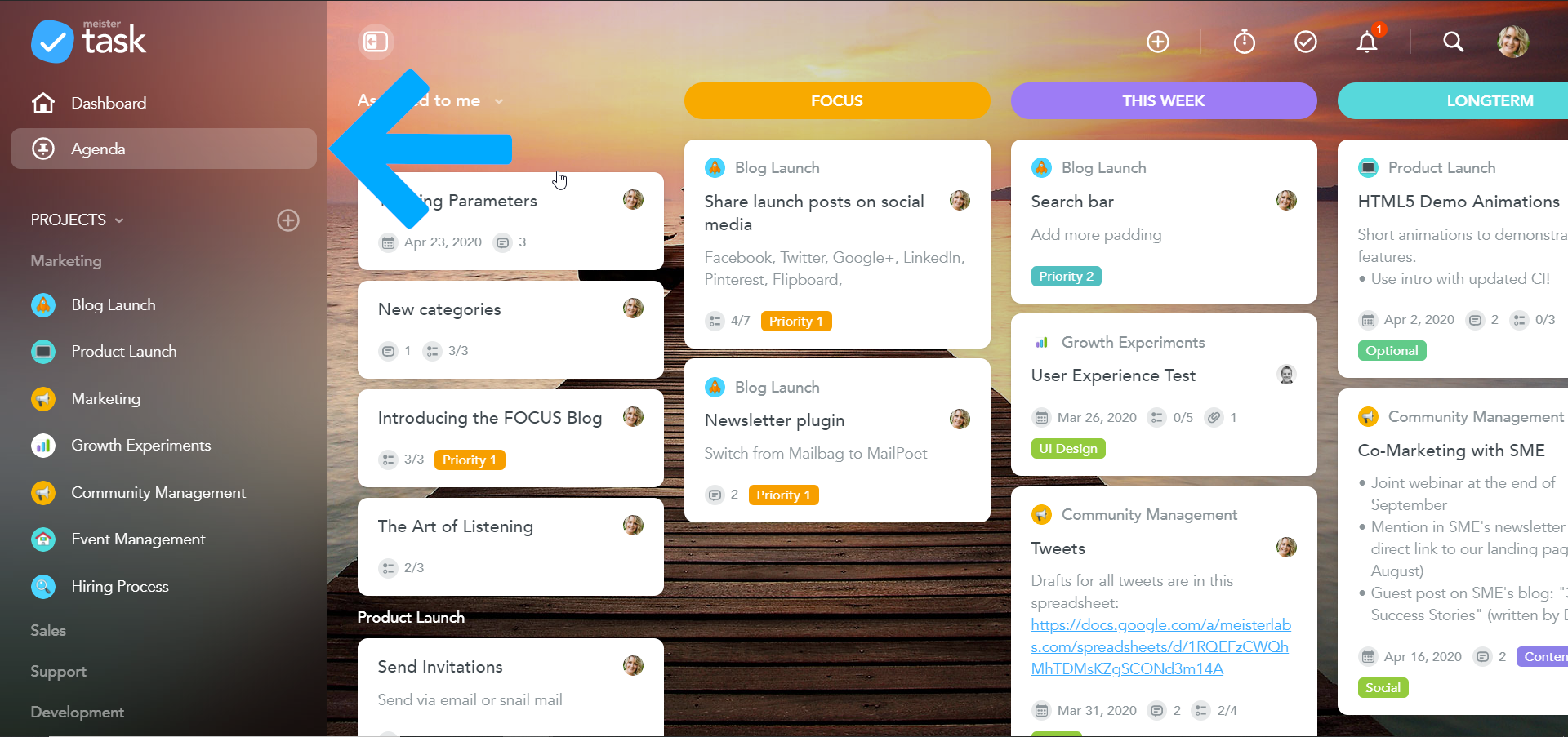 If you would like to know more about the Agenda, you can use this support article for a more detailed explanation.
Set a Task Limit (WIP Limit)
Work in progress (WIP) allows you to set the maximum number of tasks that can exist in a section. To set a task limit for a section, click the section header to open the section dialogue.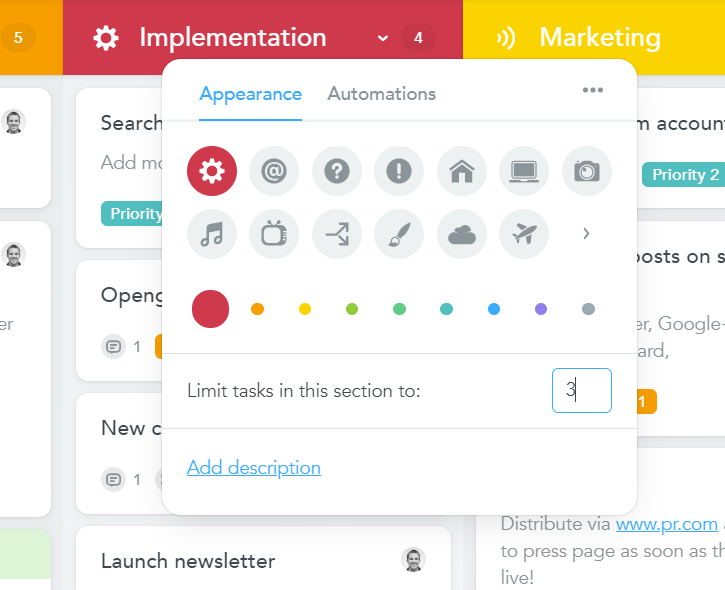 See this support article for more information on task limits.
Collapsible sections
If you want to save a bit of space in your project you can collapse your sections. Simply double-click on the section icon to collapse, or reopen, a section.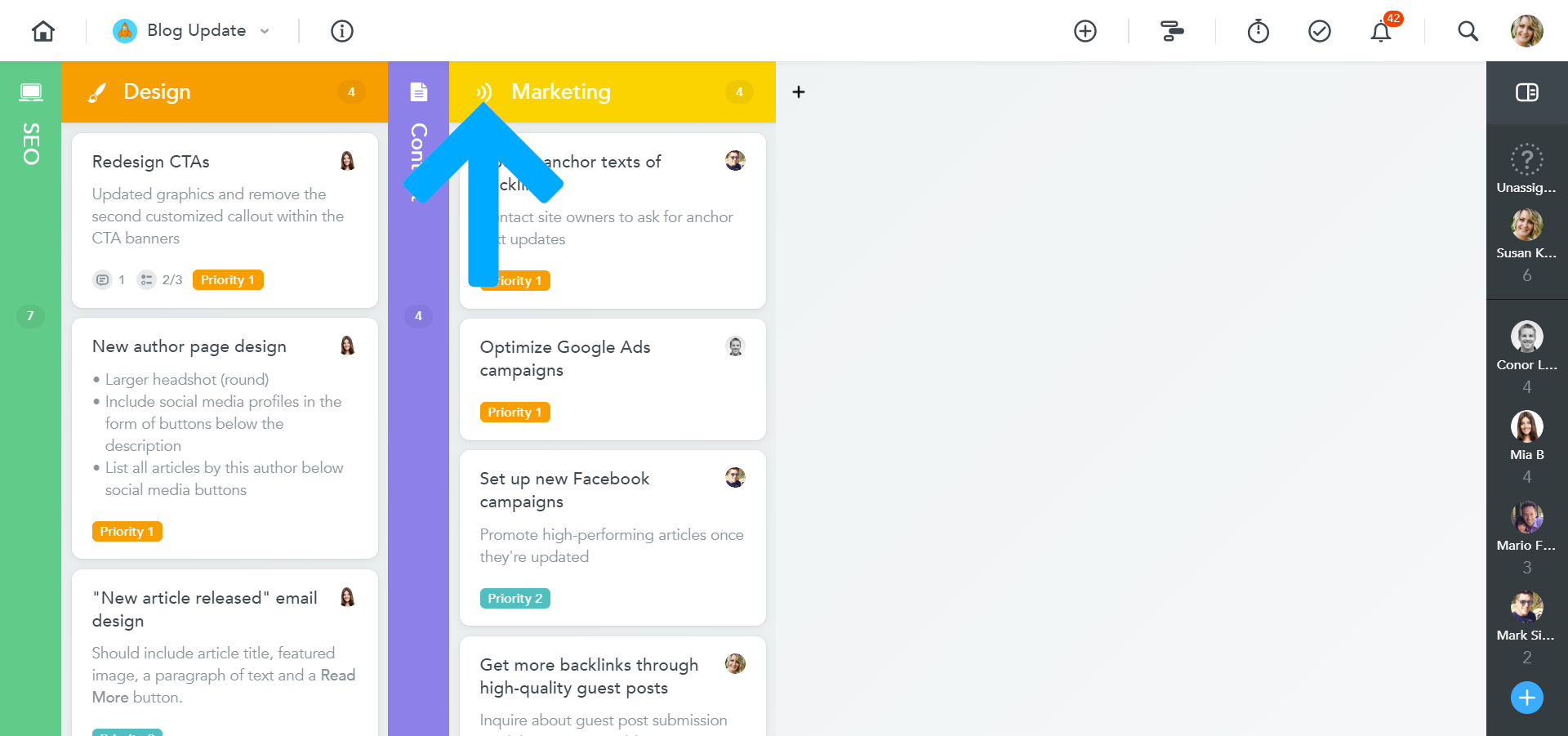 You can read more about collapsible sections in the support article here.