Zapier lets you connect MeisterTask to hundreds of other web services via task automations.
Zapier's automated connections, called Zaps, can be set up in minutes with no coding and can automate your day-to-day tasks, building workflows between MeisterTask and a long list of other tools.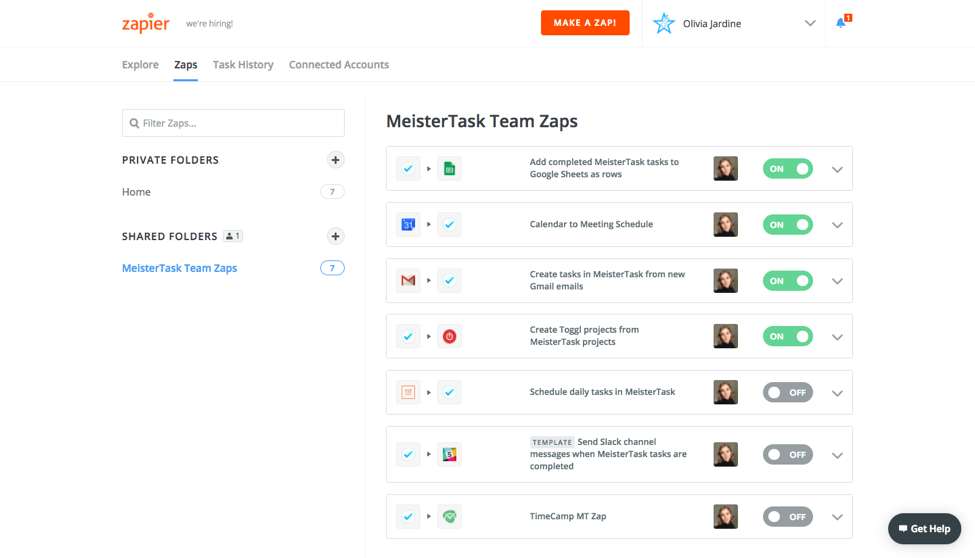 Each Zap has a trigger, which, when it occurs, automatically sends information from one app to another, resulting in an action.
For example, you can set up a Gmail to MeisterTask Zap, so that every time you receive an email with a certain Gmail tag, such as 'client request', a MeisterTask task is automatically created, including all the related details, on your Client Request project board.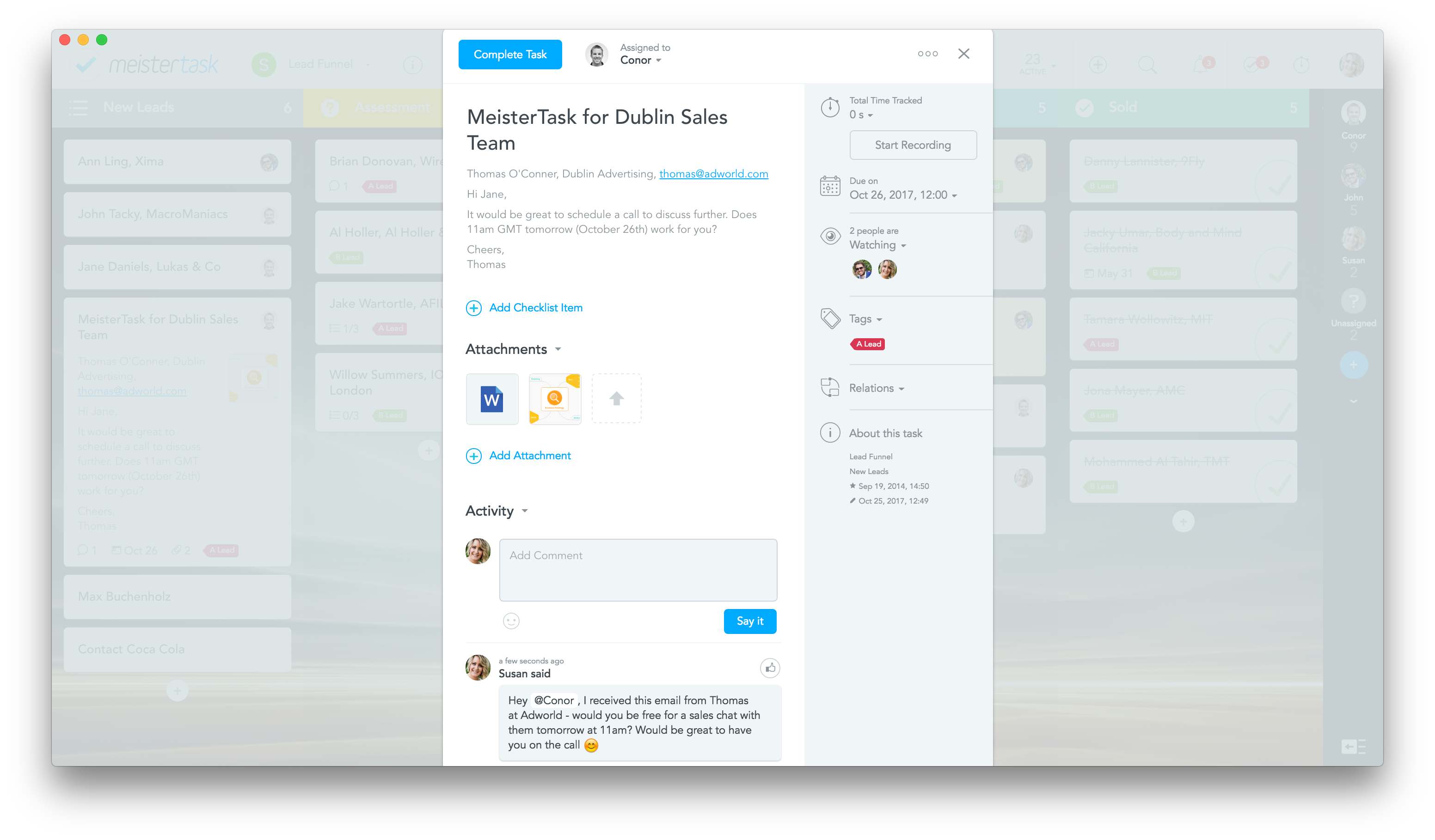 Similarly, you can send data from MeisterTask to other connected apps, via Zapier, too.
For example, let's say you have a Software Sprint project board and would like to communicate updates to your team members efficiently. Via Zapier, every time a team member moves a task into a specific project section, you can send an automated alert to the relevant Slack channel, for example to let the QA team know that a software update is ready for review.
Get Started with Zapier
To get started with Zapier, you can connect the app within MeisterTask via your Project Properties and select the Power-Ups tab: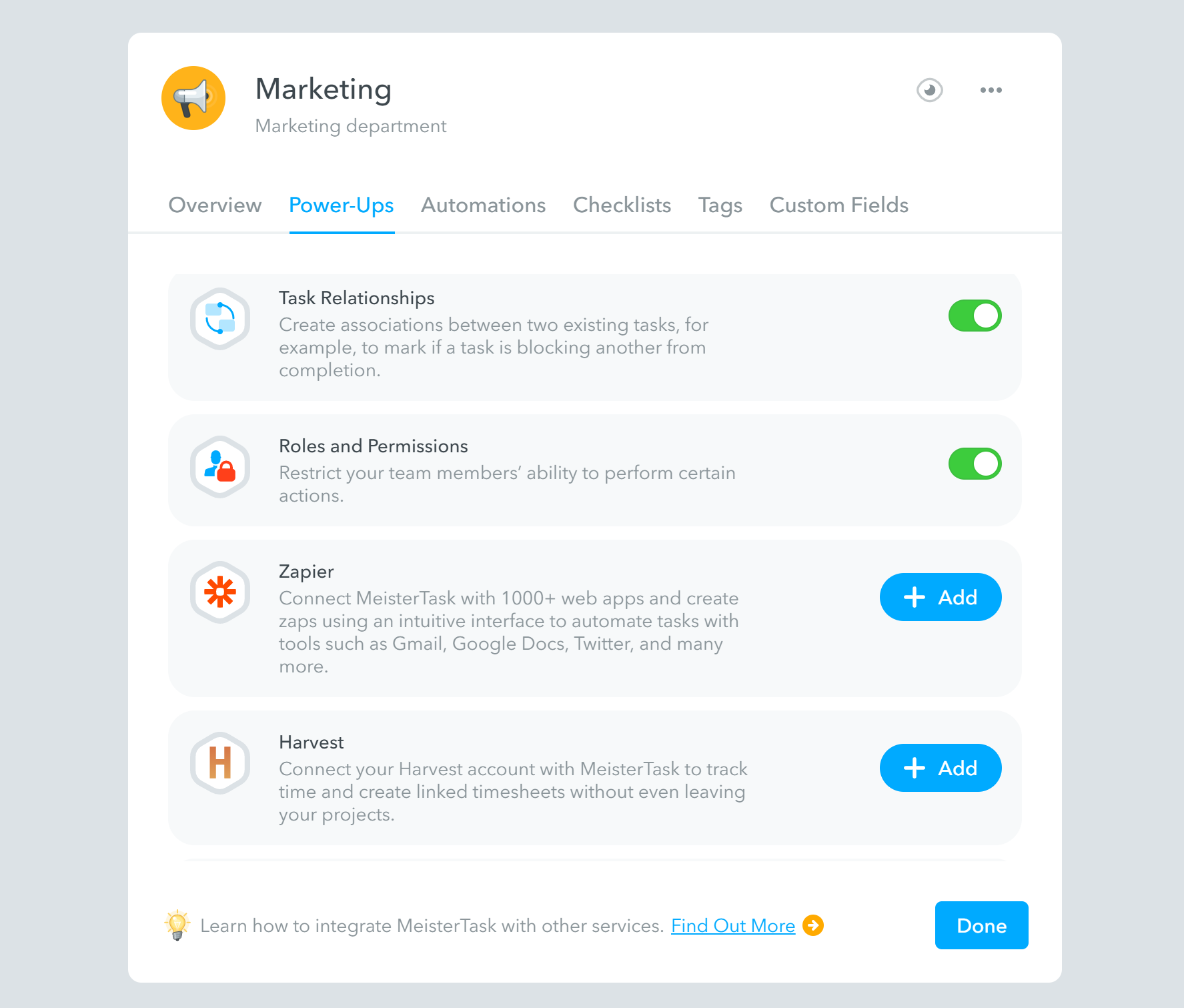 There, if you click Add, you'll be taken to the Zapier integrations page where you can set up all sorts of Zaps, ranging from Google Calendar to Salesforce: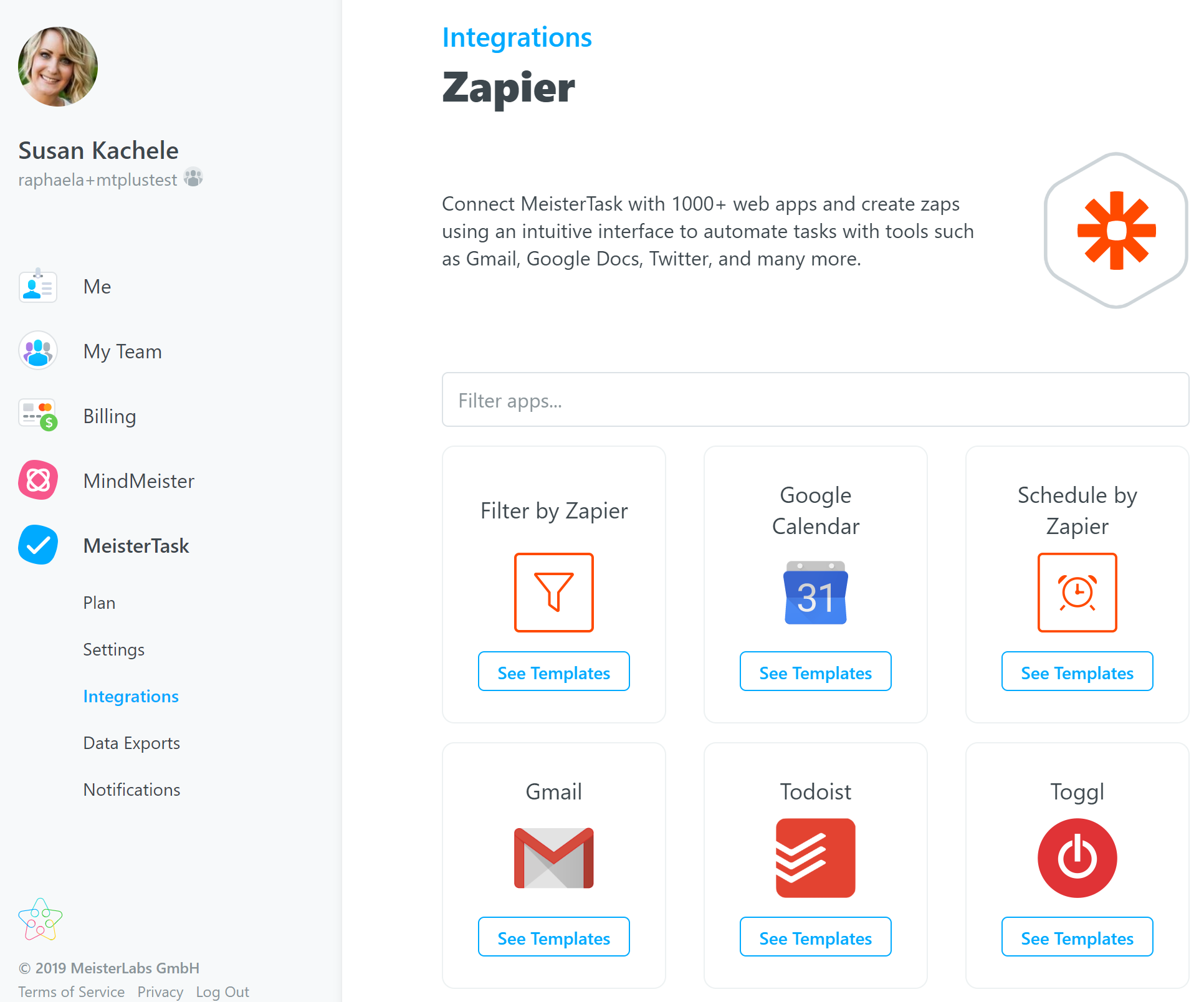 Alternatively, you can sign up via the Zapier website, where you can create a free account and jump right in.
To help you hit the ground running, have a look at our popular pre-made Zaps, which you can set up in just a few minutes.
5 Steps to Connect MeisterTask with Zapier
Log in to your Zapier account or create a new account
Navigate to Connected Accounts from the top menu bar
Now click on Connect new account and search for MeisterTask
Use your credentials to connect your MeisterTask account to Zapier
Once that's done, you can get started with creating your automations! Use a pre-made Zap via our Zap templates or create your own with the Zap Editor. Creating a Zap requires no coding knowledge and you'll be walked through the setup, step-by-step
Boost Productivity with MeisterTask & Zapier?
Check out the following articles to see how MeisterTask users are supercharging their productivity, with the help of Zapier: