The My Tasks widget is located to the left of your notifications on your dashboard. By default, MeisterTask shows all tasks that are assigned to you and that are either due, overdue, or in your Agenda (see: Agenda). Additionally, you have the option to show My Checklist items, and all tasks that are assigned to you.
The My Checklist section is where you can set quick reminders that aren't tasks within one of your projects.
Due this week will show tasks due within the next 5 business days
Due Later will show the rest of your tasks that have due dates set beyond the next 5 business days.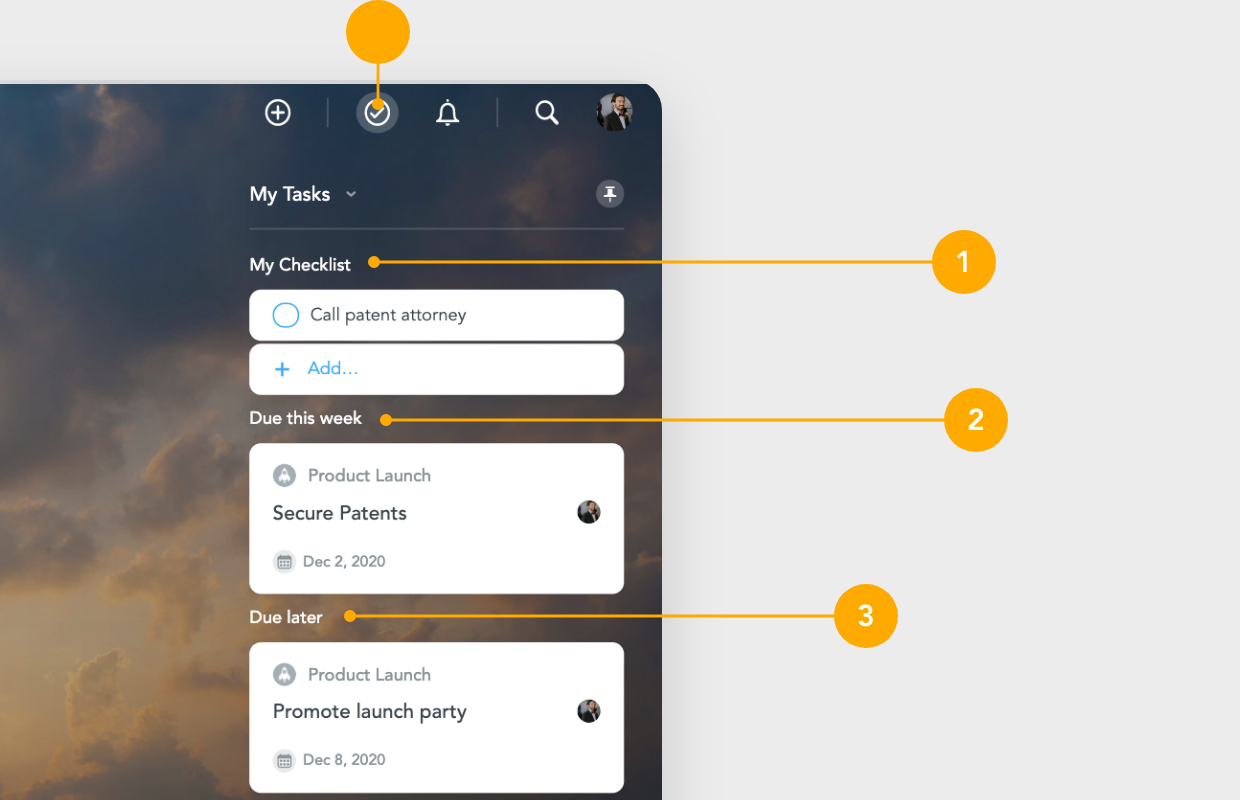 Click on the small triangle next to My Tasks.
In the menu that opens, flip the switch next My Checklist if you want to show or hide your checklist items.
Sort your tasks by their due date
Sort your tasks in alphabetical order
Sort your tasks by Project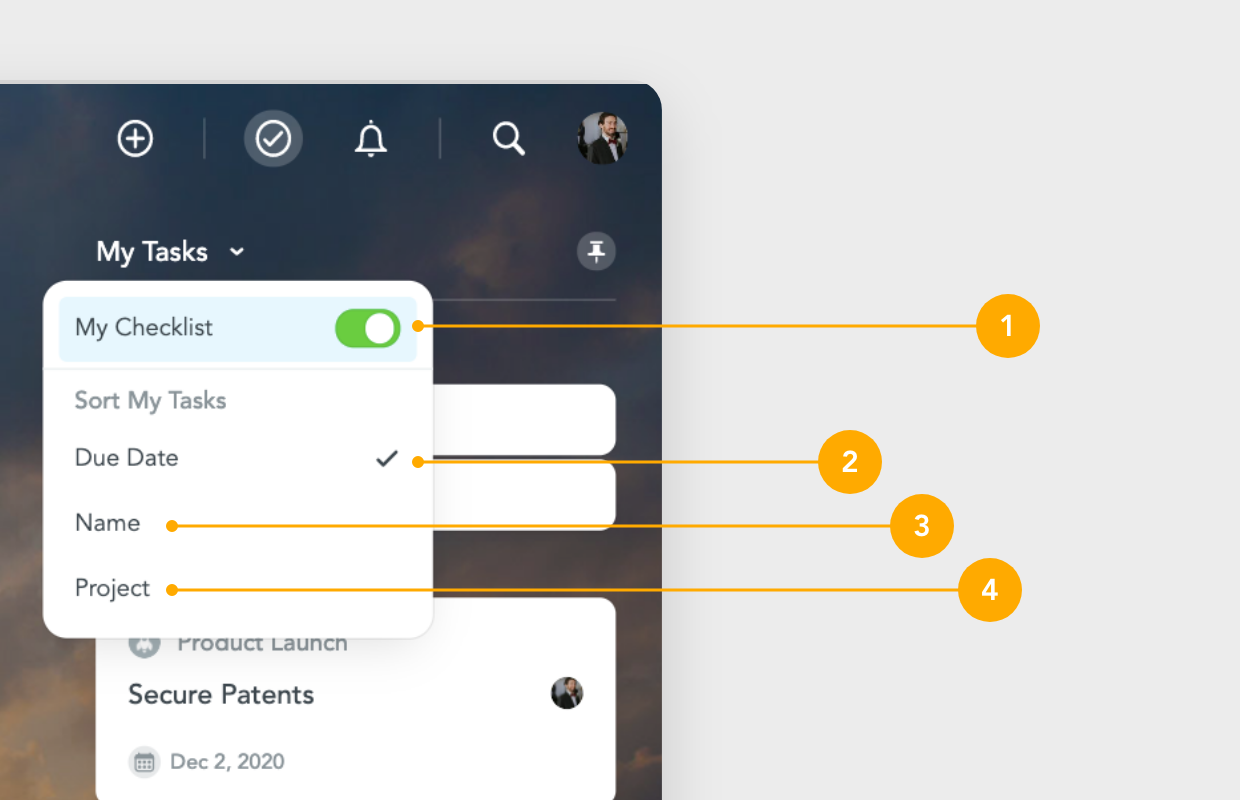 Work with My Checklist items
Items in your personal checklist are not associated with any project. They are, however, synced across all devices, so when you create an item in My Checklist on your mobile device, it will also show up in the web app and desktop apps.
When you complete an item in My Checklist, it automatically disappears within 5 seconds.
Convert My Checklist Items into Tasks
You can convert items from your checklist into fully-featured tasks. To do this, simply hover over an item until the gray triangle appears and click on it. Select the option Convert to task, then select a project and section where the task will be created.