You can search for task titles, assigned users, checklist items and much more, directly from your dashboard or from within a project.
To open the MeisterTask Search, click on Magnifying glass in the right corner of the top bar, or use the key shortcut + ⇧ + K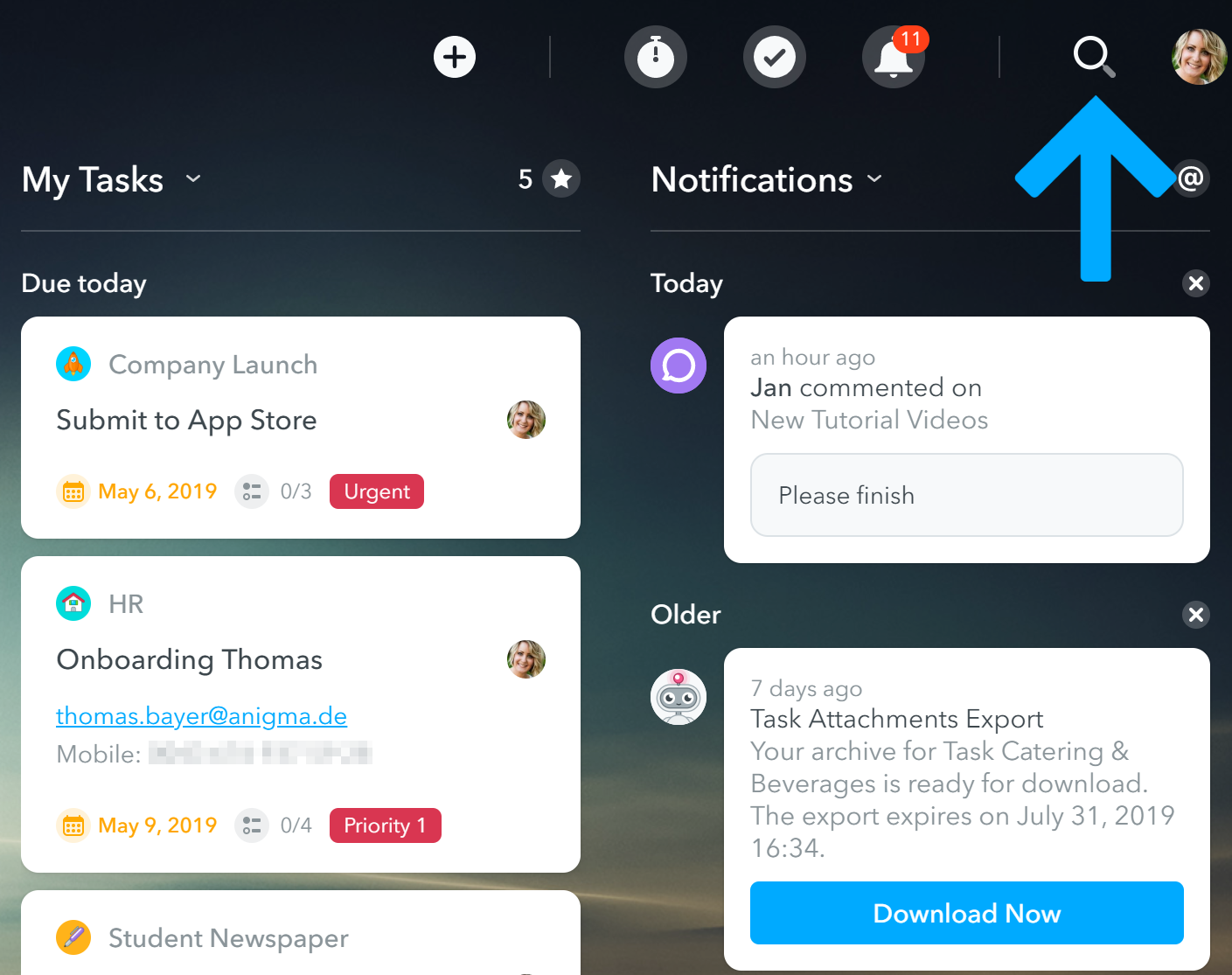 In the search dialog, you can easily filter and search tasks by project, assignee, due date, and tags, or simply type a search term into the search field.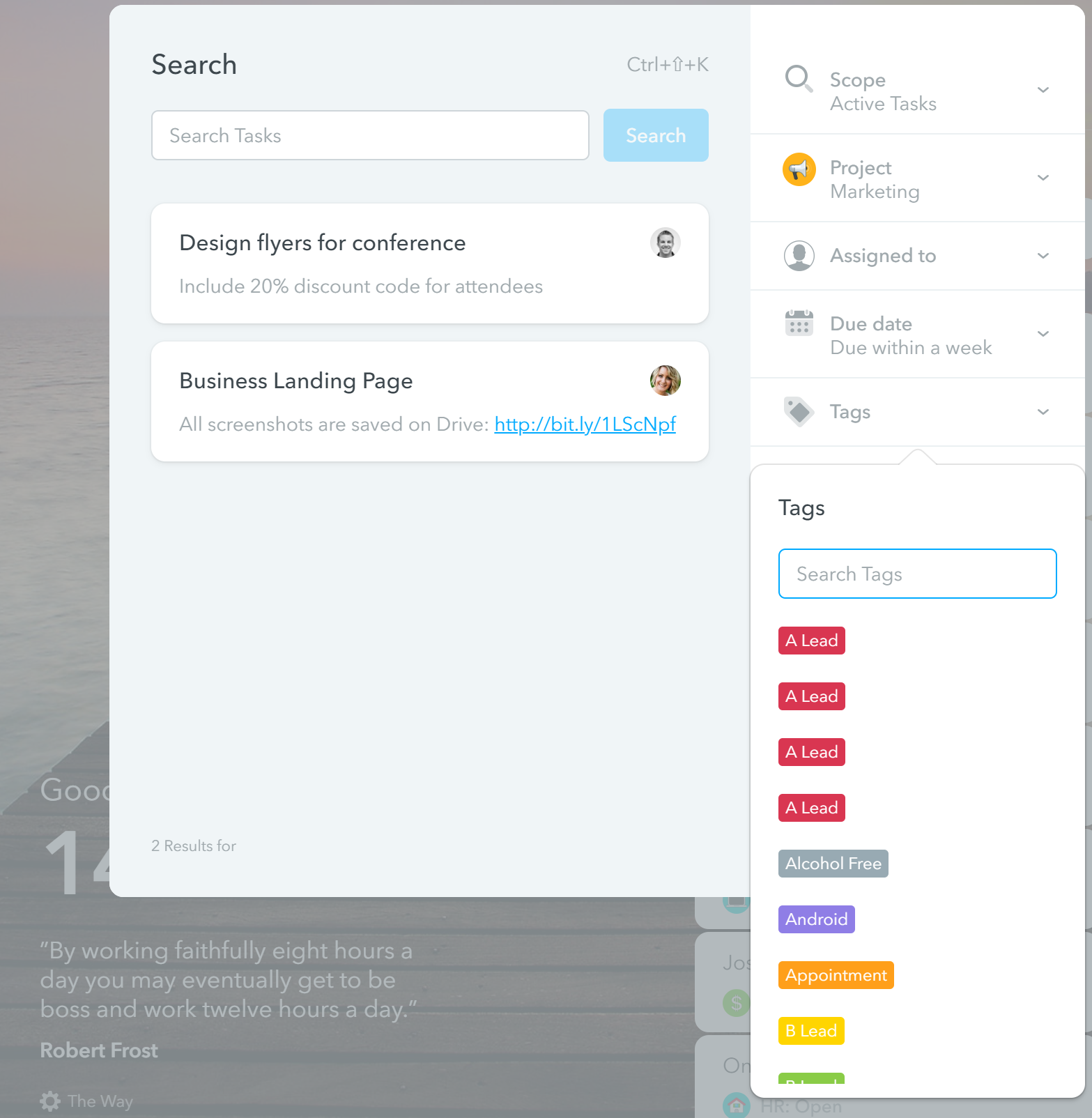 Tip: At the bottom of the search you can see how many tasks are found as per the current search parameters. (e.g. 2 Results for the above search)
Available Search Parameters
Scope:
Active Tasks
Archived Tasks
Trashed Tasks
Project: Your search will look for tasks from the selected project only.
Assigned to: Select an Assignee to search tasks assigned to that user.
Due Date:
Due Anytime
Due Today
Due Tomorrow
Due within a week
Due within two weeks
Due within a month
Due Yesterday
Due a week ago
Due two weeks ago
Due a month ago
Tags: Select the Tag to search for all tasks with that tag.
See also: MeisterTask Quick Switcher