Project Groups are available for MeisterTask Pro and Business users. You can find out more about MeisterTask's Pro plan here and about MeisterTask Business plan here.
Project Groups are a great way to keep the project list on your dashboard organized, especially when you're a member of many projects. To get started with Project Groups, follow the steps below.
Create Project Groups
Go to your MeisterTask dashboard. On the left side, above your project list, click the (+) button. From the menu select New Project Group.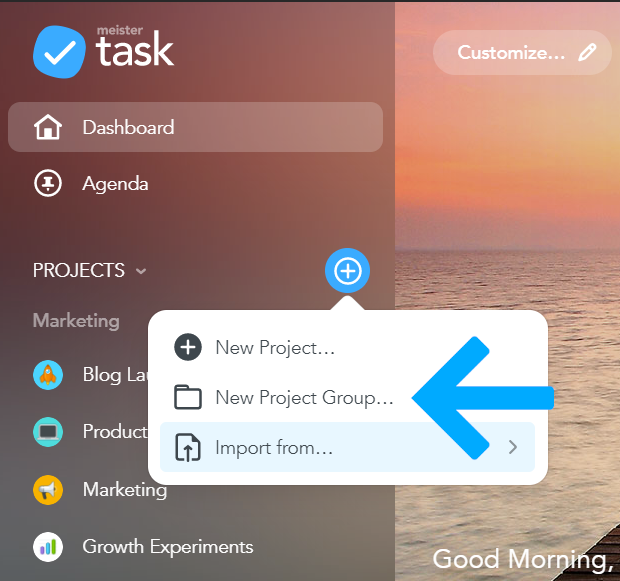 Name your Project Group and click Create (but don't worry, you can always rename Groups later on).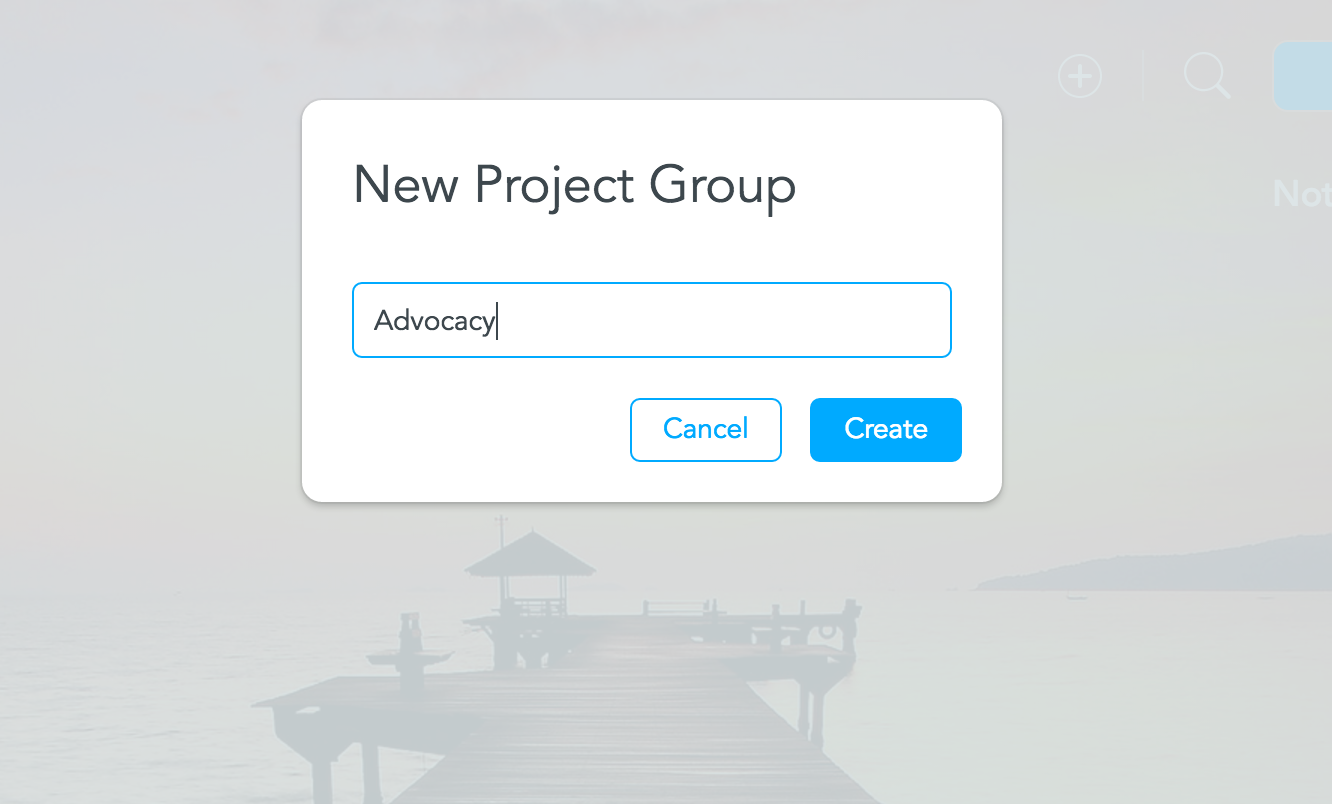 Just like you move documents into folders on a desktop, projects can be dragged and dropped into their relevant Project Group via the three little lines to the left-hand side of the project title.
To delete or rename a Project Group, hover over its name until the little arrow appears next to it. Click on the arrow and select the desired action from the dropdown menu.
Note: If you delete a specific Project Group, the projects inside will be moved to the bottom of your unsorted Project list.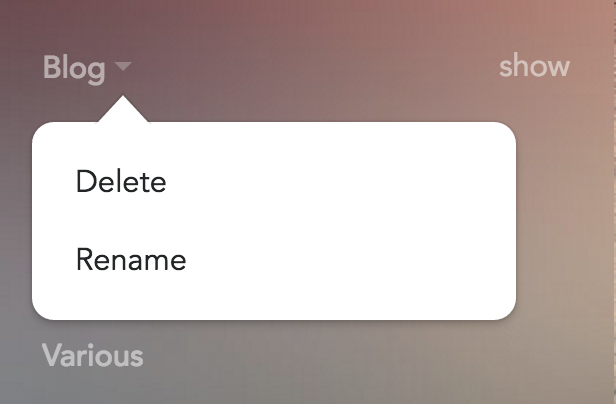 To hide or show a Project Group, hover over its name until the respective option appears next to it.