To duplicate / copy a project and it's tasks as well as other properties, click the ( i ) button next to the project title, either on the dashboard or in the top bar of your project board.
Now click the ellipsis at the top right of the project dialog, click the More... option and select Duplicate...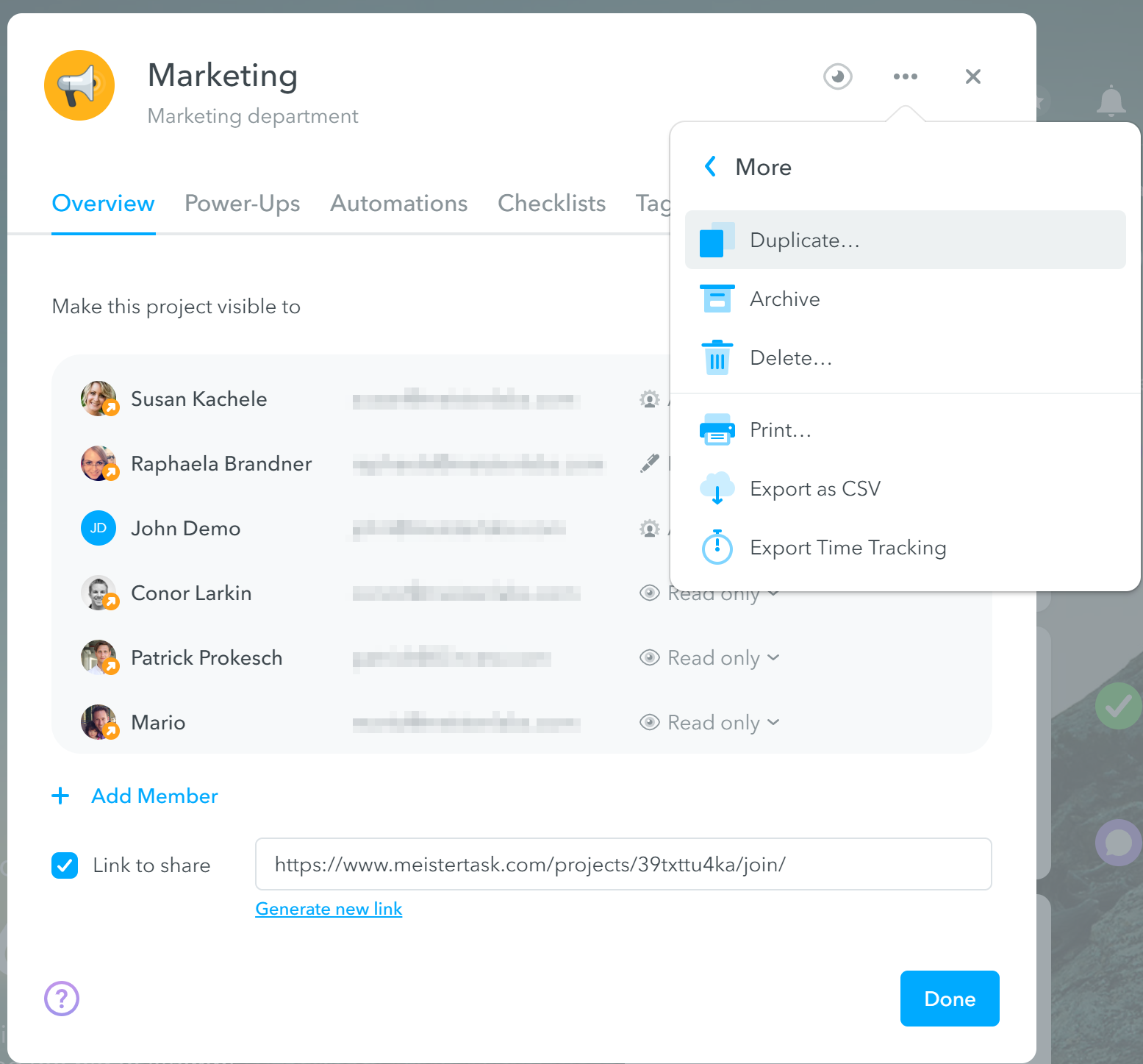 You are then able to set a title and description for your duplicated project and select which properties you want to duplicate: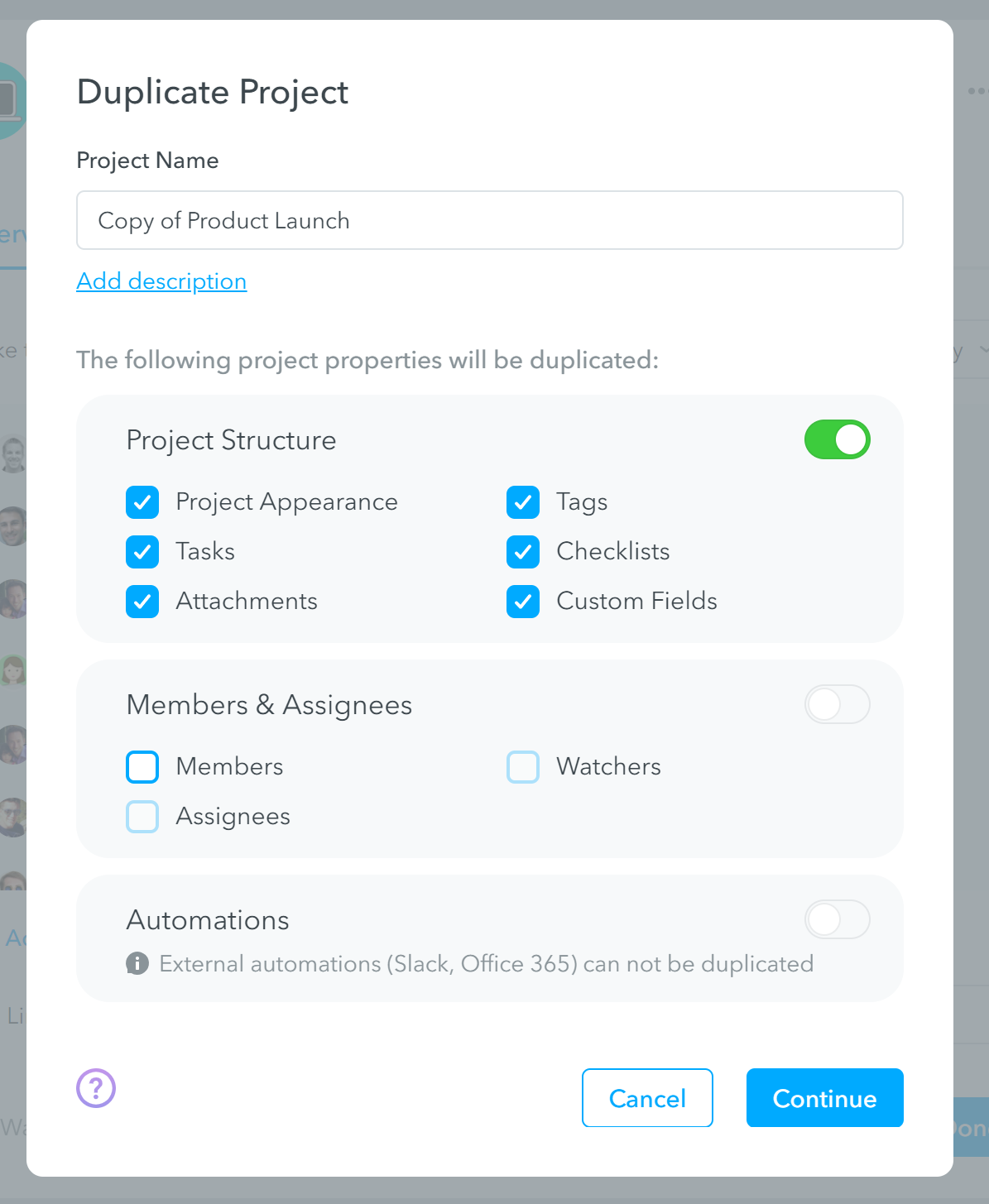 Click Continue to duplicate the project and you will then receive a notification on your MeisterTask Dashboard once the project duplication is complete.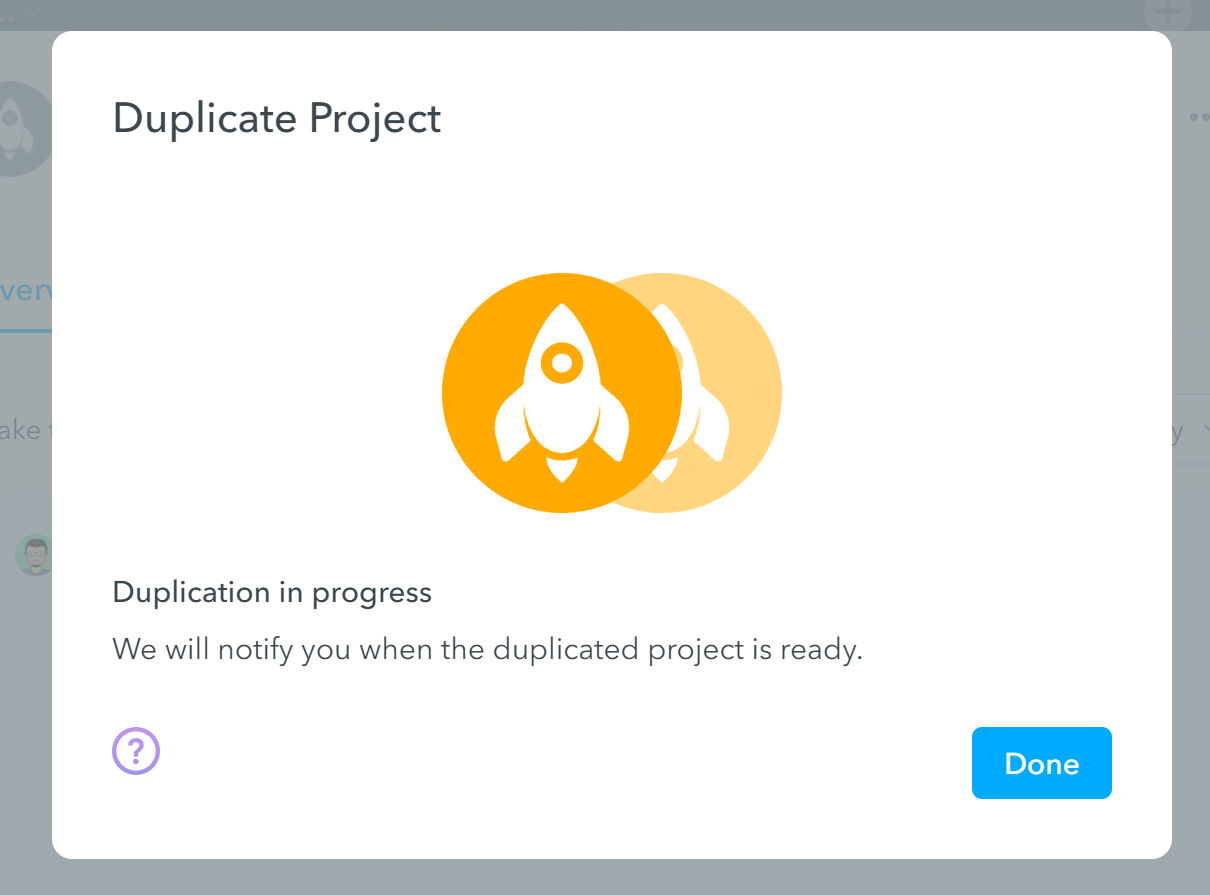 This is how the notification will look like on your MeisterTask Dashboard.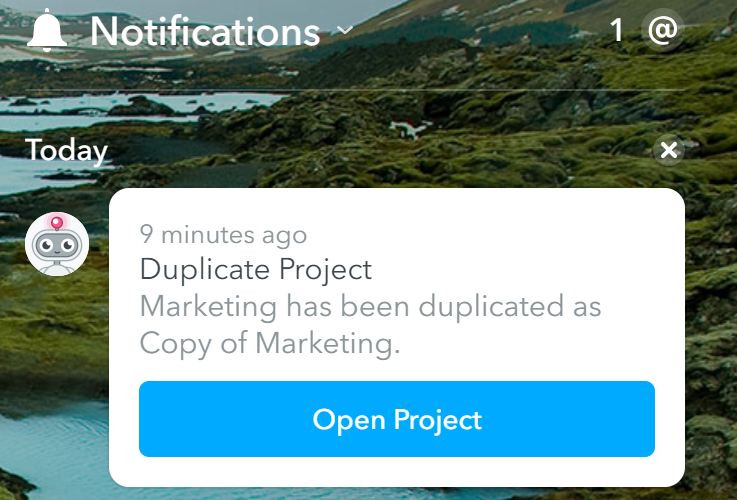 This way, you can use any project you've set up as a template, and reuse its structure over and over again.