This feature is available to all users

You can format plain text in MeisterTask using Markdown, a common markup language. See below for an extensive list of formatting commands.
---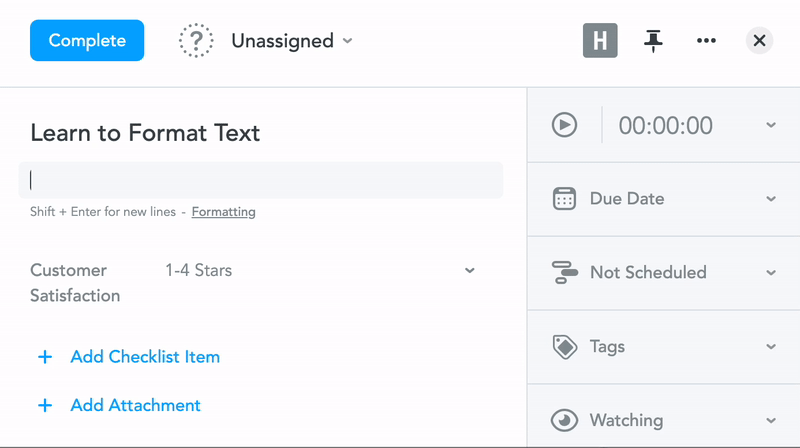 Markdown Formatting Key
To achieve the desired Text Style (left), enter the corresponding Markdown Text (right).
Text Style

Markdown Text

Italic text
*italic text* or _italic text_
Bold Text
**bold text** or __bold text__
Strikethrough
~~This text will be struckthrough~~
Bullet Points

* Use asterisks

- Or dashes

Ordered lists

1. For ordered lists

2. Write

3. Like this

Horizontal line

---

---

Headline 1

#Headline 1

Headline 2

## Headline 2

Headline 3

### Headline 3

Indented Quotes

> Indented Quotes
Code Block
```Code Block```
Hyperlink
[Hyperlink](link URL)
Add Image

![image title](image URL)
Tip
You can also access this list of formatting commands directly in MeisterTask. Simply click any description or comment field and select the Formatting link which appears.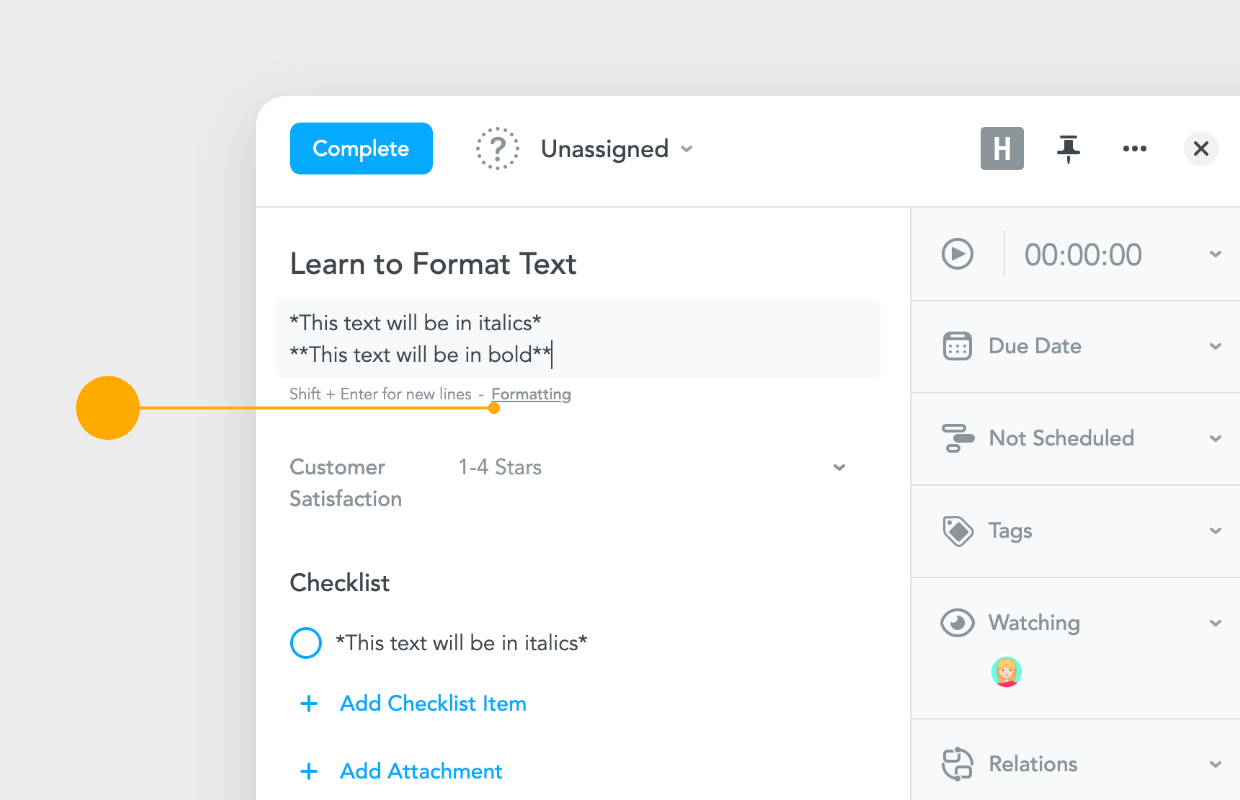 ---
Still Scrolling?
Ask your question in the Meister Community!