You can invite an unlimited number of collaborators to your projects. Invitees will be notified about the shared project via email and within MeisterTask itself, and the project will appear automatically in the project list on their dashboard.
Invite People Who Don't Have an Account
If you invite somebody to a project who doesn't have an account yet, they will be asked to sign up for a free account before being able to access the project.
Invite People to Projects
You can invite people to projects from the Members tab in the project properties, which you can access either from within the project or from the dashboard.
From the Dashboard
Hover over the project you want to share until the ( i ) button appears and click on it to open the project settings.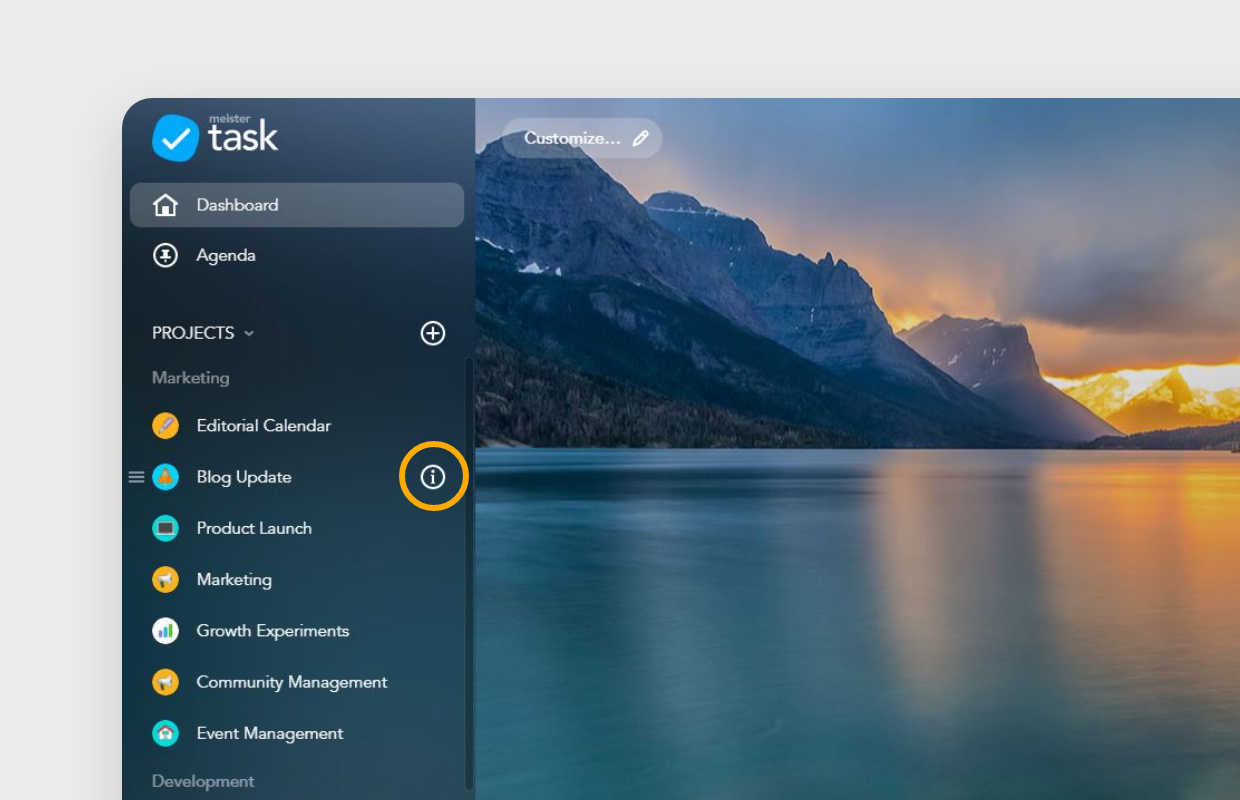 From Within the Project
Open the project itself, and click the ( i ) button in the project's top bar,
Select Project Properties to reach the next step.

On the Overview tab, click the Add Member button.

Enter the email address of the person you'd like to invite to the project. You can enter multiple addresses separated by commas.

Generate an invite link
As an alternative, you can also generate an invite link to invite people. This is done from Project Properties, Members Tab: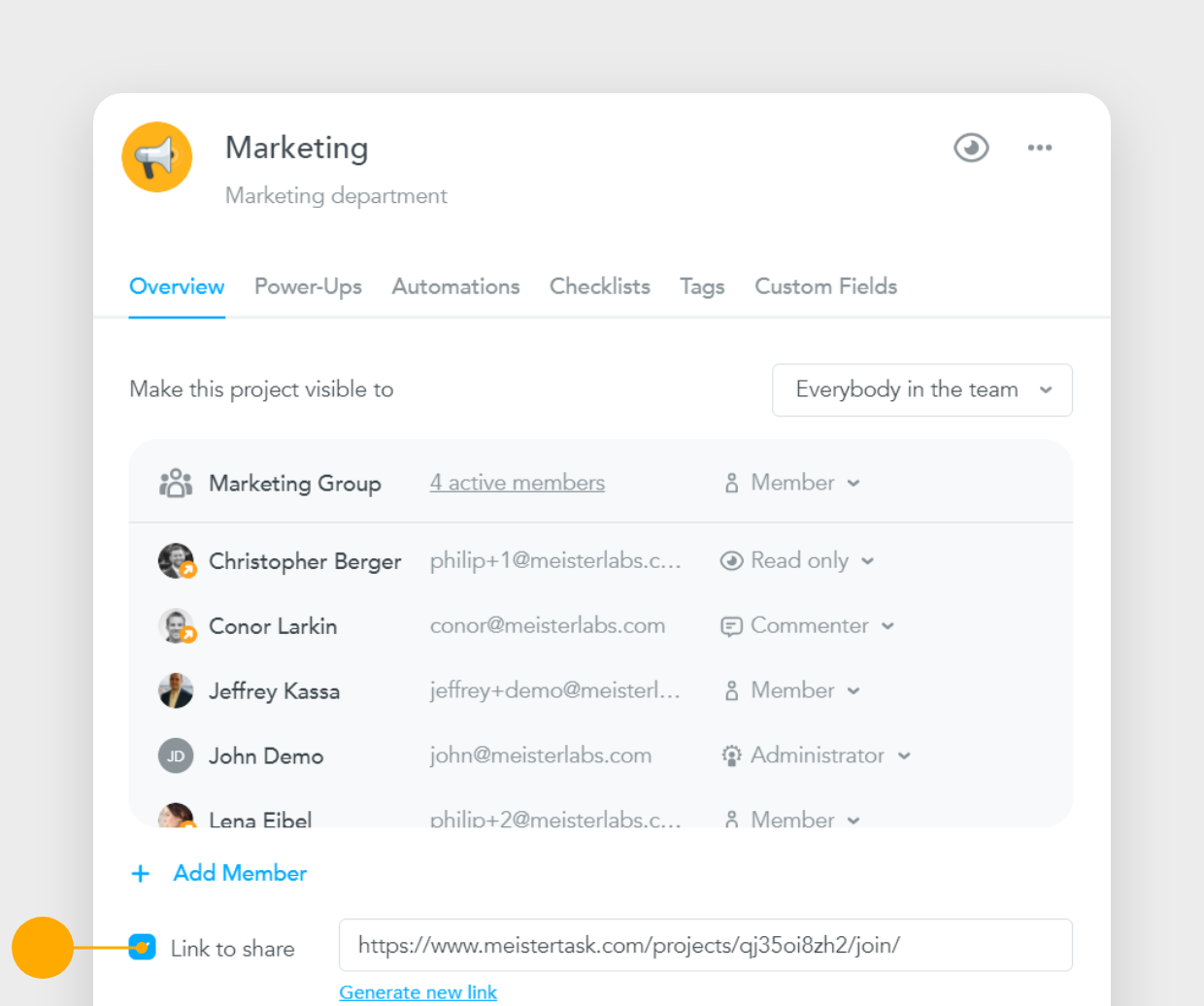 Note: Users can generate a new link if the current one has been compromised. The previous one will not work anymore.
Remove someone from a project
To remove someone from a shared project, hover over their name in the members list until the X appears next to them, and click on it. Once removed, the project will disappear from the user's dashboard, and he will not be able to access it anymore.