MeisterTask offers a number of handy key shortcuts that allow you to work faster inside our web and desktop apps.
Here's an overview of all shortcuts on Mac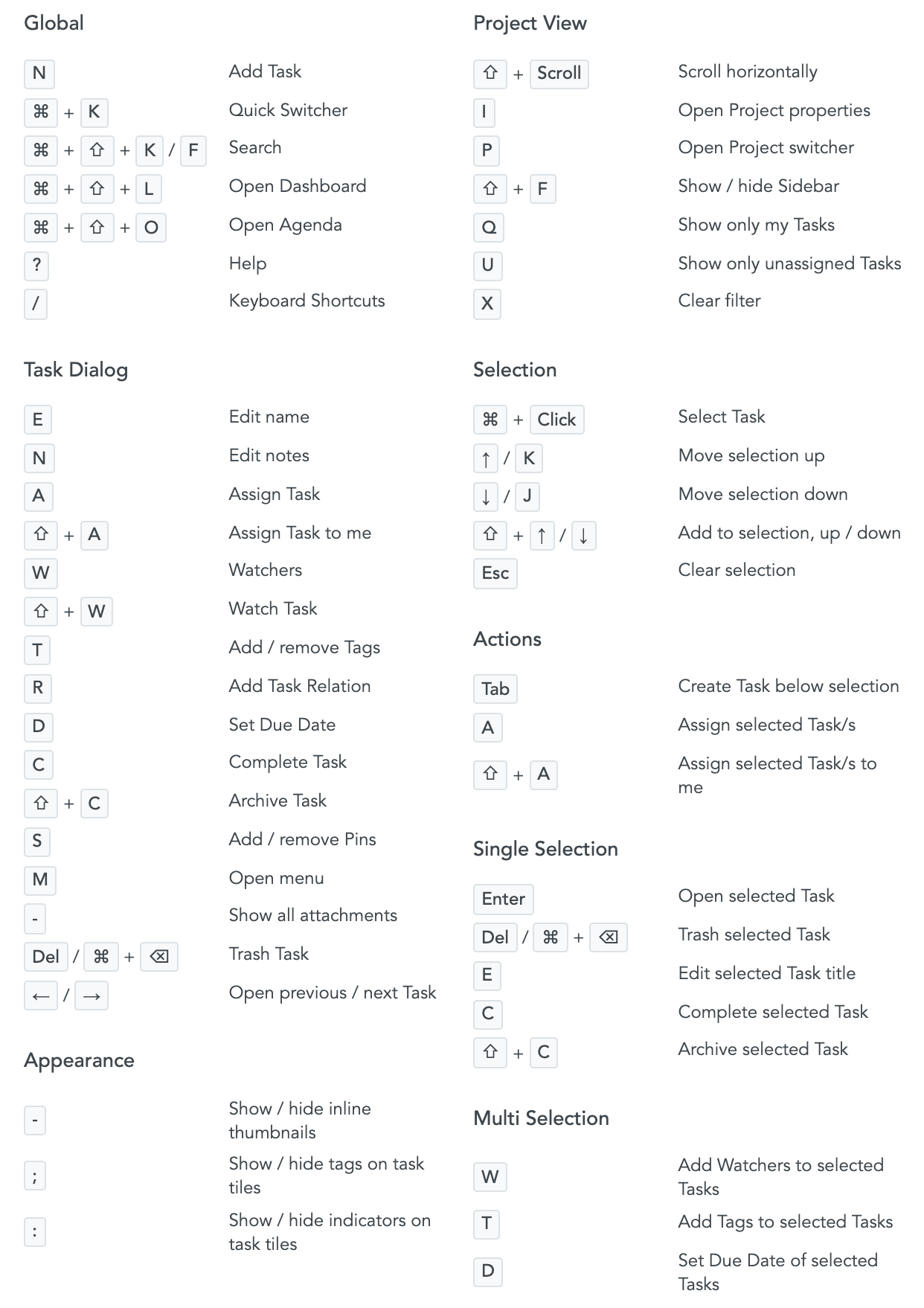 And here's an overview of all Windows shortcuts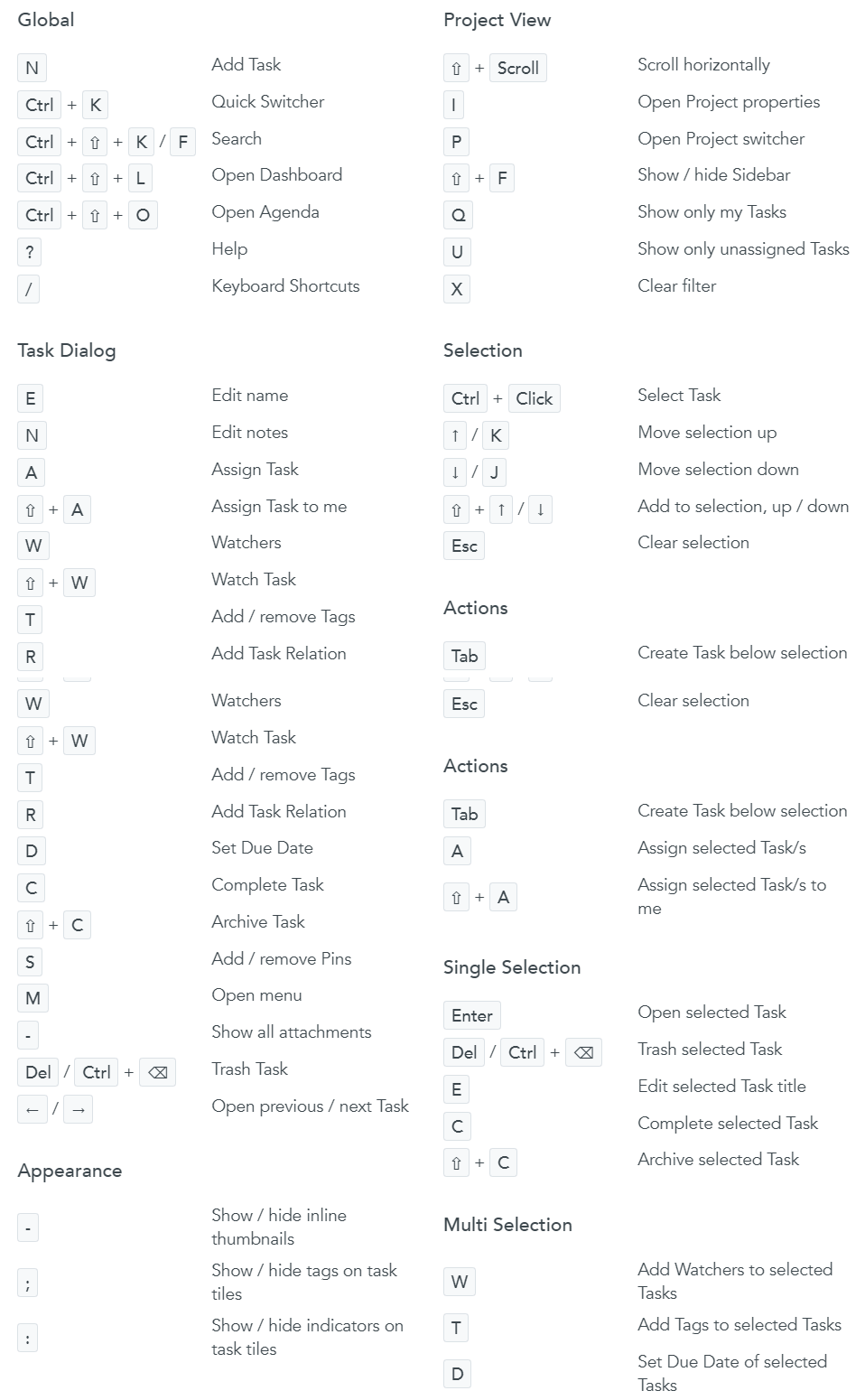 To view all key shortcuts inside MeisterTask, just press /. Alternatively, to open the shortcuts you can click on your avatar in the upper right corner of the screen and select Help from the drop-down menu. Once the help dialog opens, you can switch to Key Shortcuts.