With this feature, you can Follow/Watch a Project. This allows you to:
Keep an overview on desired projects
Everyone can use this feature.
How to Follow/Watch a Project
If you follow (i.e. "watch") a project, MeisterTask will notify you of all goings-on in the project as if you were following each task in the project individually. This is a great way for project managers to keep an eye on status changes of tasks and see how things progress.
To follow a project, click the ( i ) button in the top bar and select Project Properties from the menu.
In the top-right of the Project Properties dialog, you'll find an Eye icon. Click on the eye to start watching the project. Click on the button again to stop watching.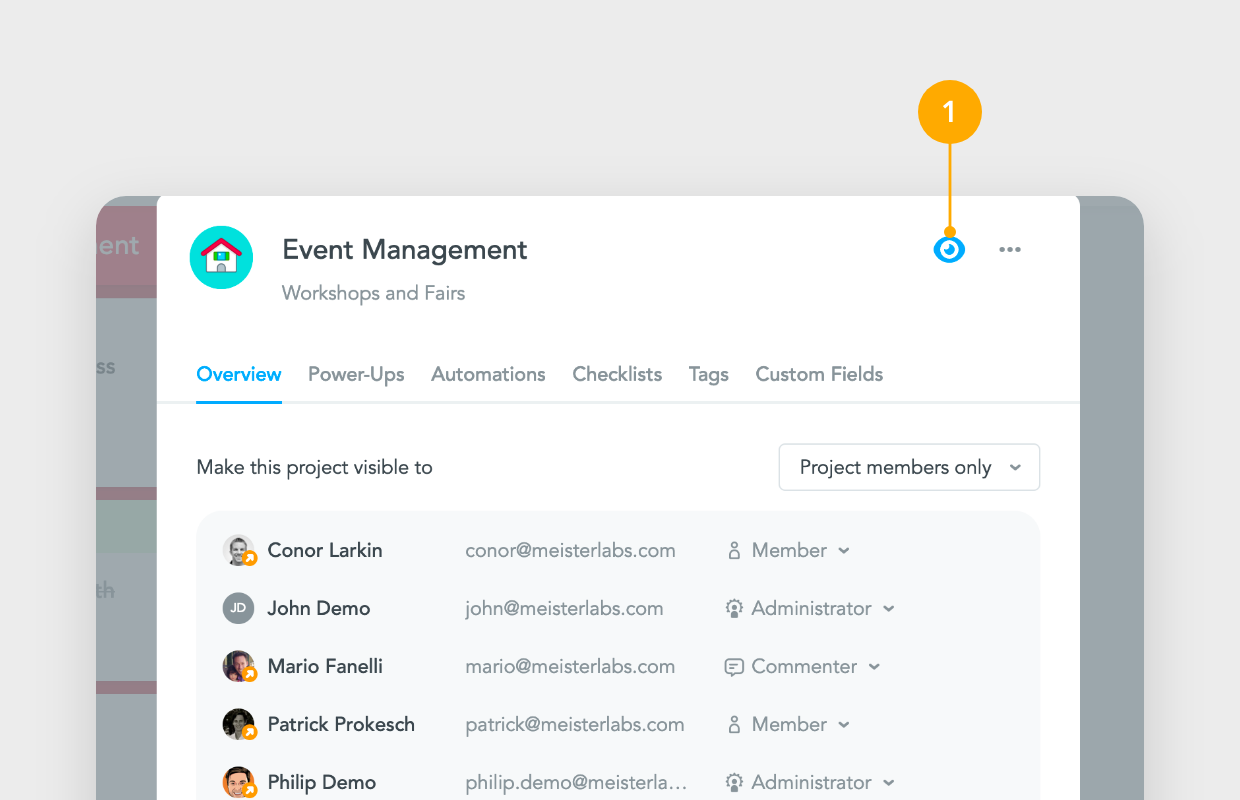 If you're still having trouble…