With this feature, you can create tasks by email. This allows you to:
Send emails directly to a section, and create tasks.
Everyone can use this feature.
How to create Tasks by Email
In MeisterTask you can create new tasks directly from your inbox, if you send emails to a specific section in one of your projects. The subject of the email will turn into the title of the task, and the email content will be used as the description. You can also include attachments and tags.


To add tags, simply write the word with a hashtag (#) in front of it into the body of the email. If you add a new tag the system will create it in the project.


Attachments can be just added as regular attachments to the email.


To create new tasks by email, first choose the section that you want your emails to appear in. Then click on the little triangle that appears when you hover over the section title, and select Automations.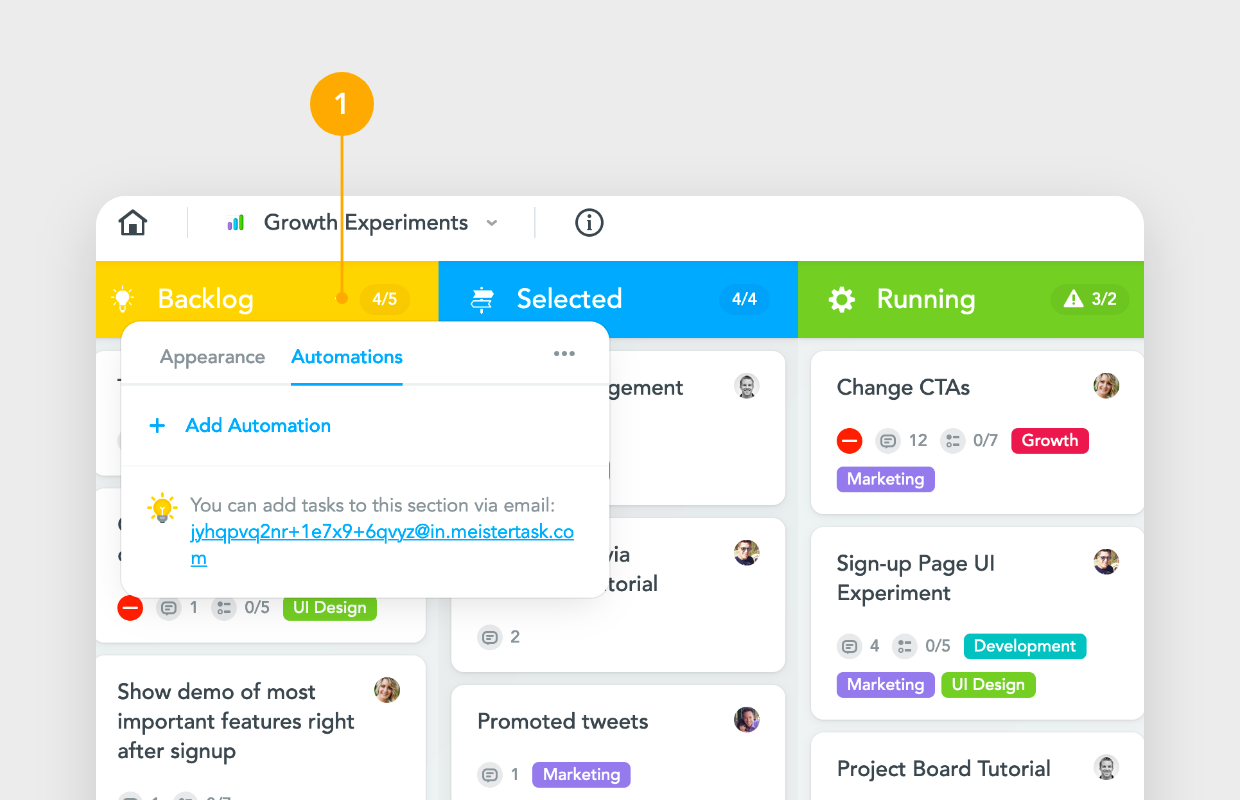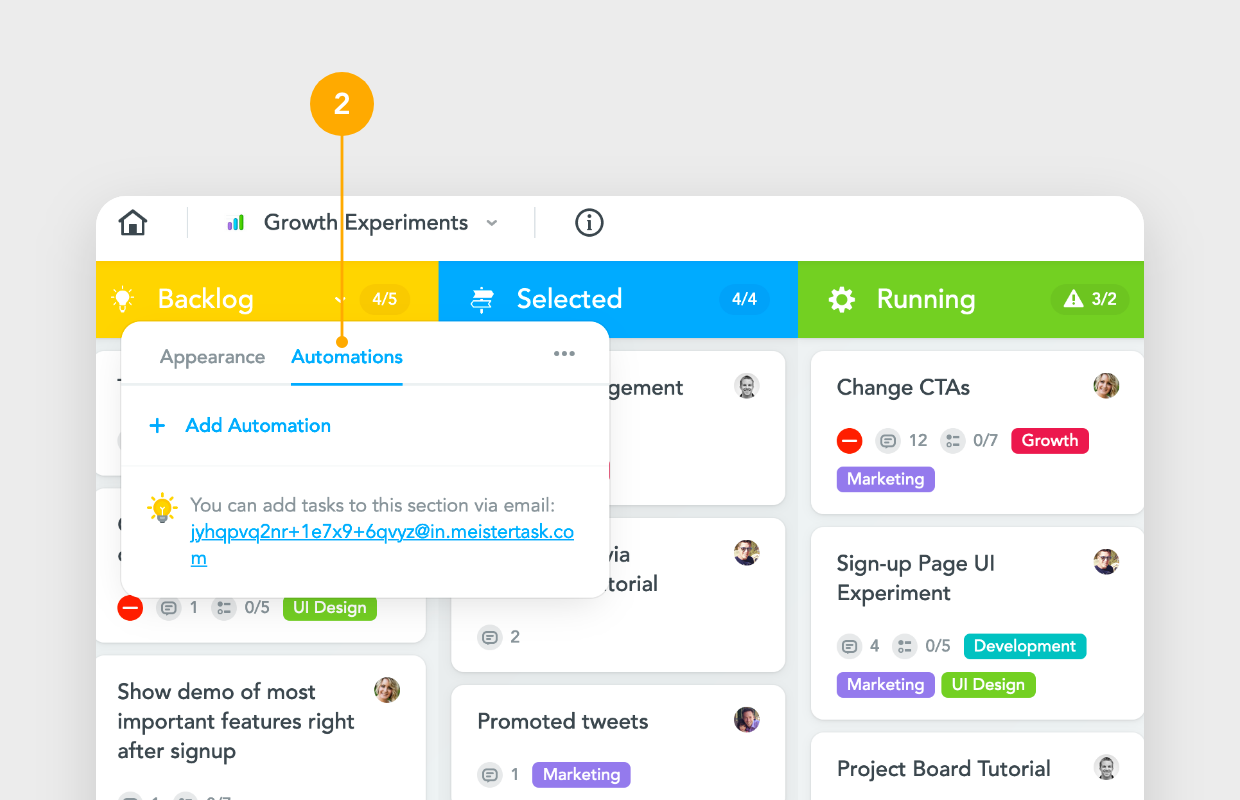 At the bottom of the dialog, you will find the email address associated with this particular section. You can copy the email address by clicking on it and this will save it to your clipboard.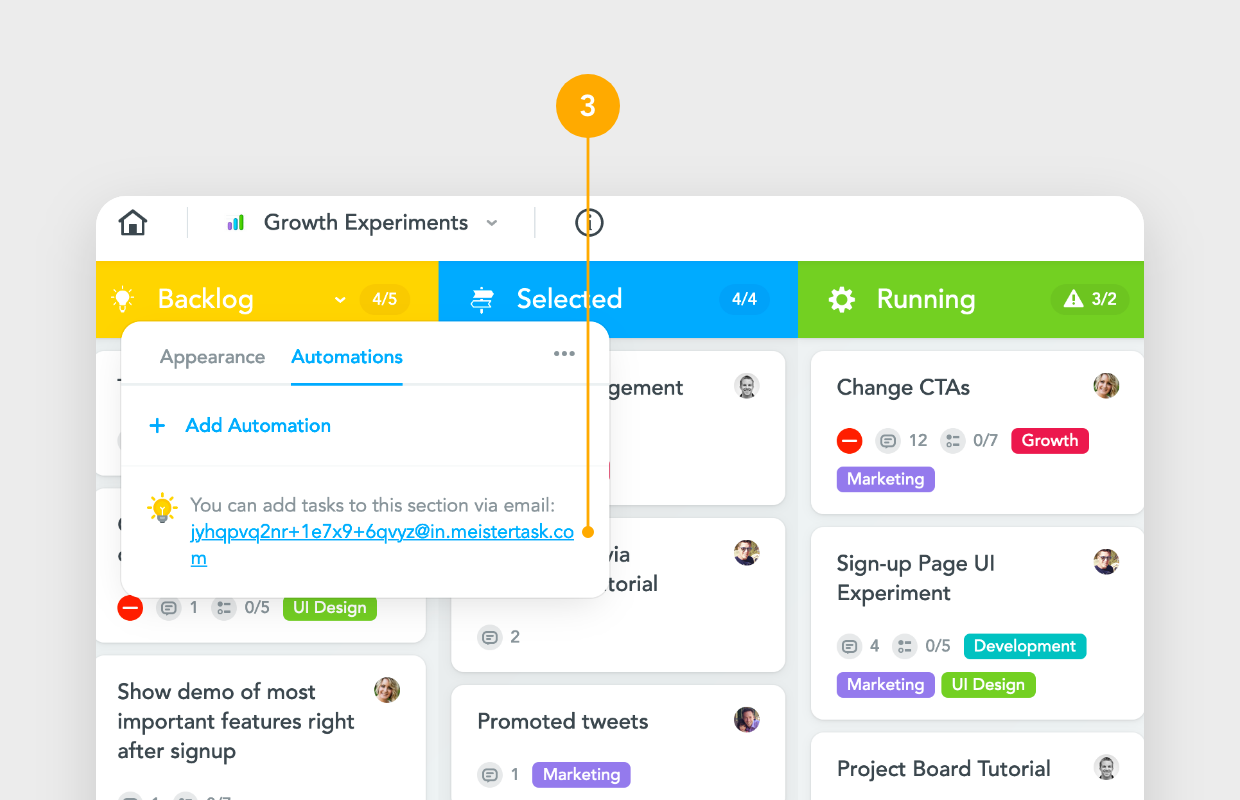 Hints and Tips
To make this process easier feel free to save the email address as a new contact and add information about the project in the name of the contact. e.g. Name: Project/Section.
Next time you have to send a quick task via email, you just type the name of the section and you're already one click away from creating your new task.
Note: If you move the Section to another Project the email address for the section will change as well.
If you're still having trouble…