When you archive a task, it is automatically removed from the project board. You can use the Search Function to view or restore previously archived tasks.
Click the magnifying glass in the top bar, or use the shortcut ⇧+K to access the search function. You can do this while you're in a project as well as from the dashboard. +
In the search dialog, click Scope and select Archived Tasks from the drop-down menu.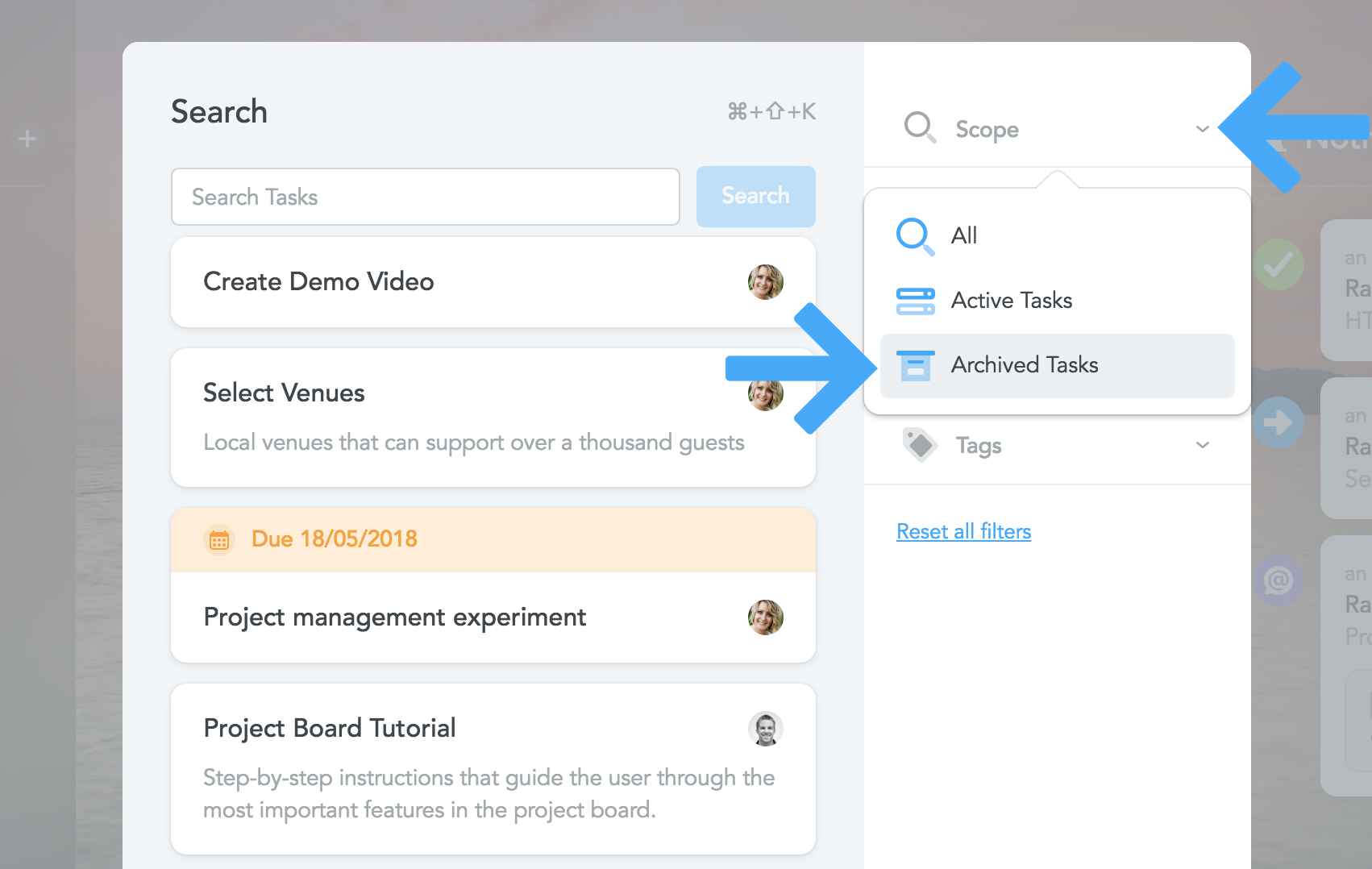 You can add additional filter criteria to narrow down the selection of tasks or use the search field to find a task with a specific keyword in its title or content.
To view the details of an archived task, simply click on the search result.
Restore an Archived Task
To restore a previously archived task, click on the search result to open the task dialog:
Click on the ellipsis in the top-right corner of the task dialog.
From the drop-down menu, select Restore.
The task then automatically re-appears in the project it was located before it was archived.