This article describes how to work with project sections.

You're able to reorder project sections, edit project titles, change the appearance and description of a section and sort tasks within sections with a Basic MeisterTask license.
Pro license users are also able to use Automations, set a task limit, collapse and expand sections.


How to Work with Project Sections

When you create a new project, it has three sections by default, called Open, In Progress, and Done.
Tasks can be moved up or down within a section as well as moved to another section if you drag & drop them.
To create a new section, simply click on the +Add Section button on the right side of the last section, then enter a section title and press Enter.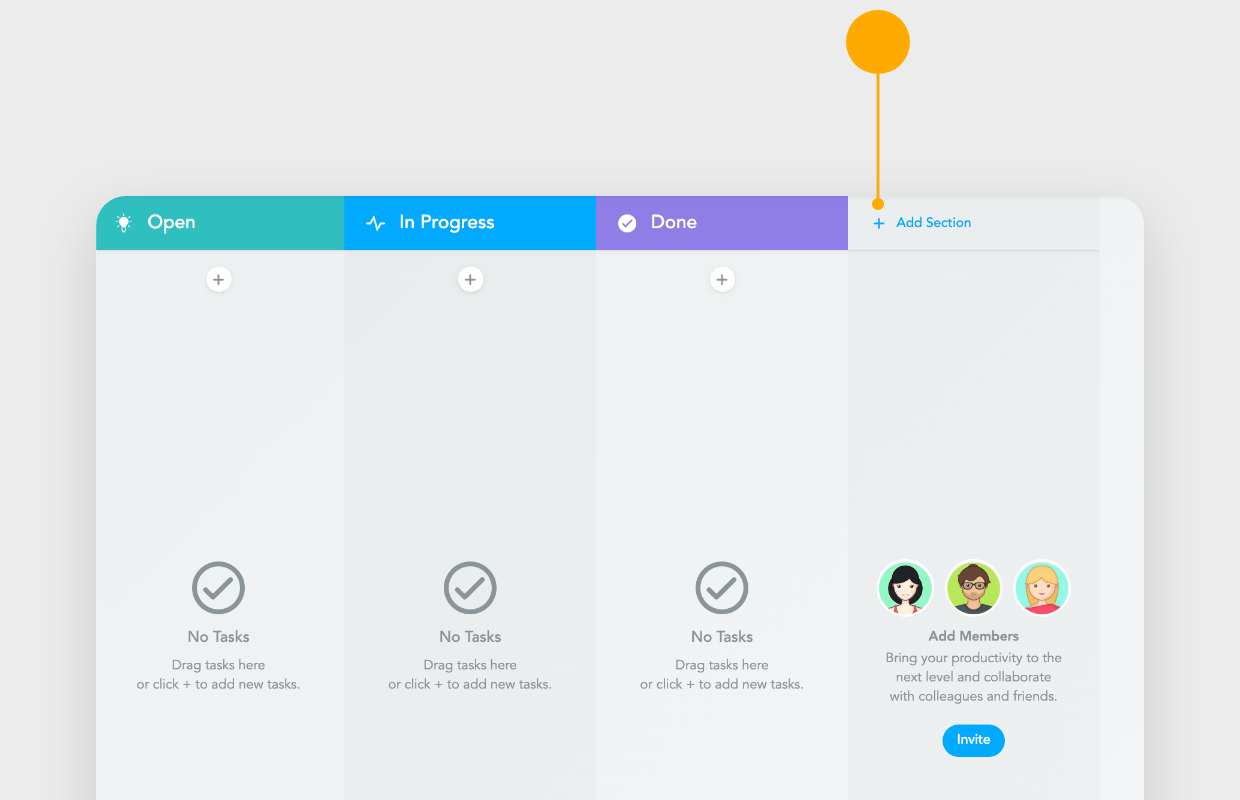 To move a section within the project simply click the section icon then drag and drop where you want to place it.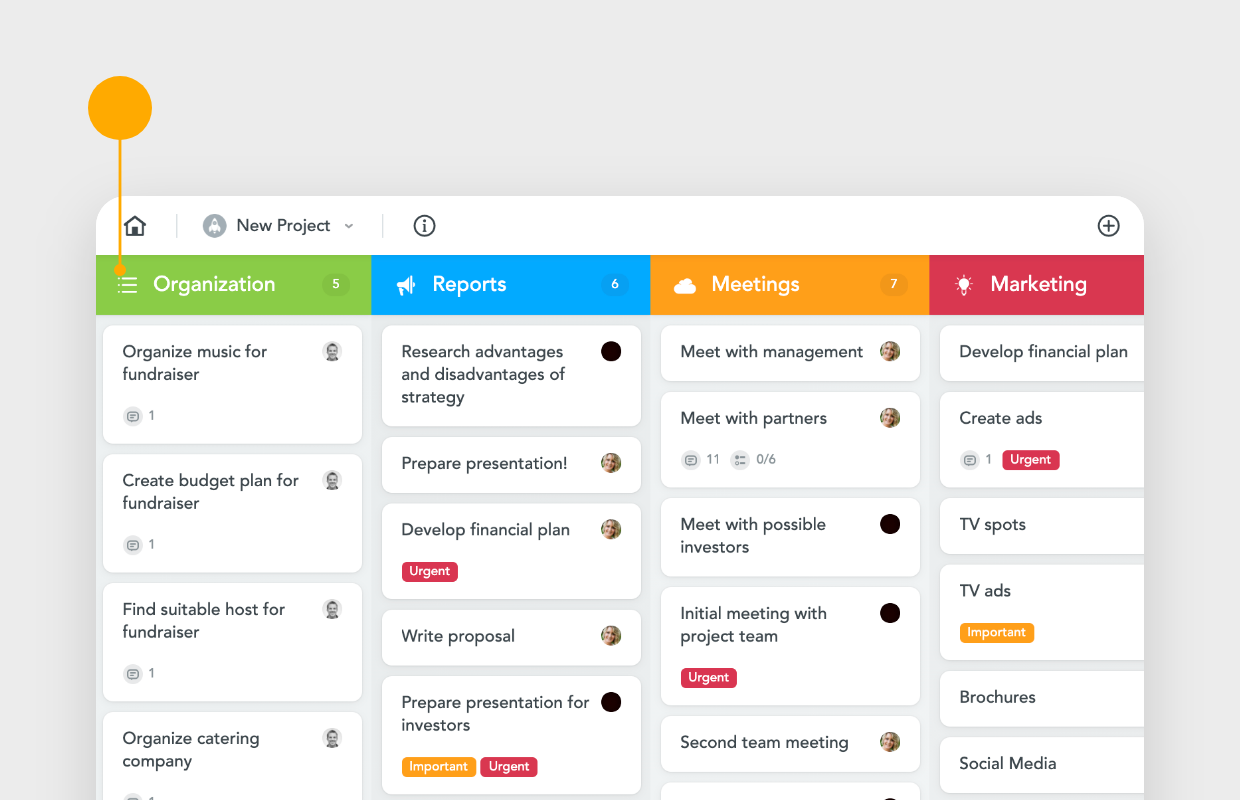 The colorful part at the top of each section is what we call a section header. Each section header features an icon, a title and the number of tasks that are currently stored in the section.
To edit the title, simply click on it and write into the editable field.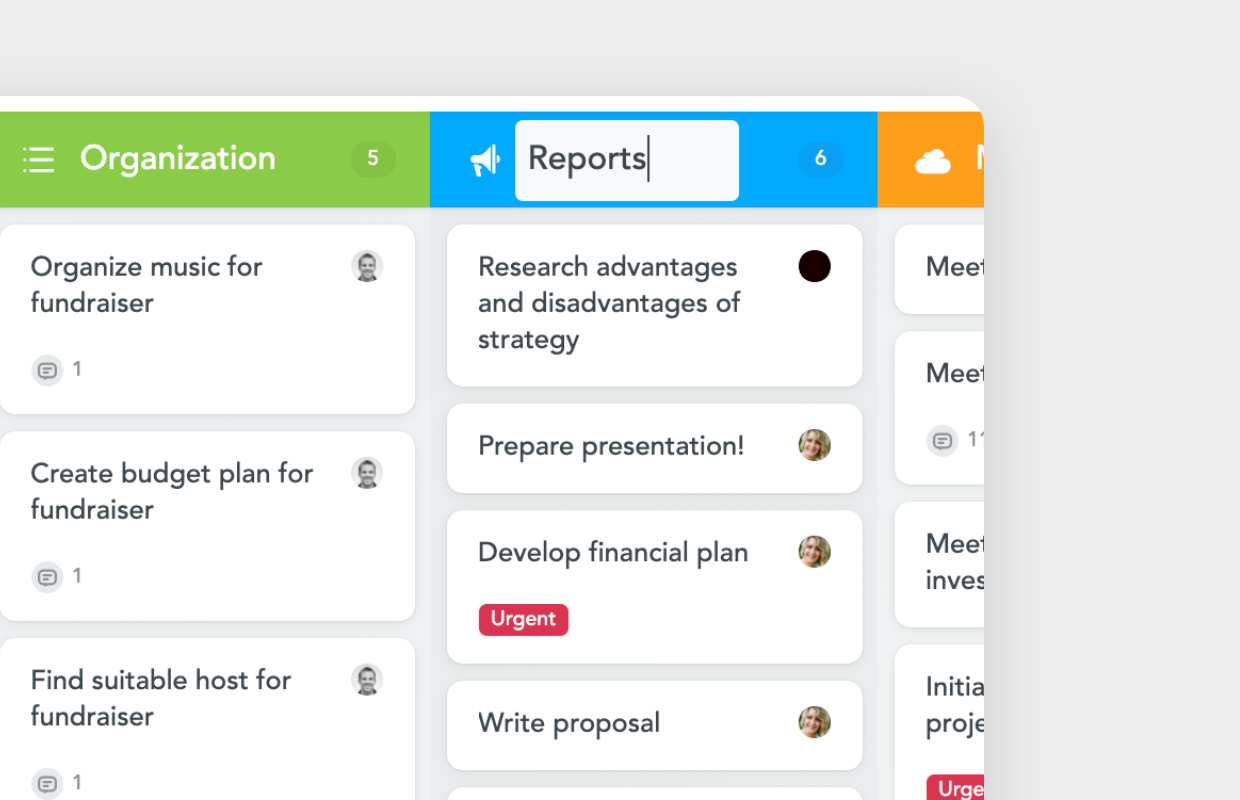 Change the Appearance of a Section
To change the icon or section color, hover over the section header until the little triangle appears, then click on it. In the popover, you can select a different icon from the library or choose another color.
The popover also offers space for a section description. This is a great way to let your team know how this section is meant to be used and ensure order in your project board.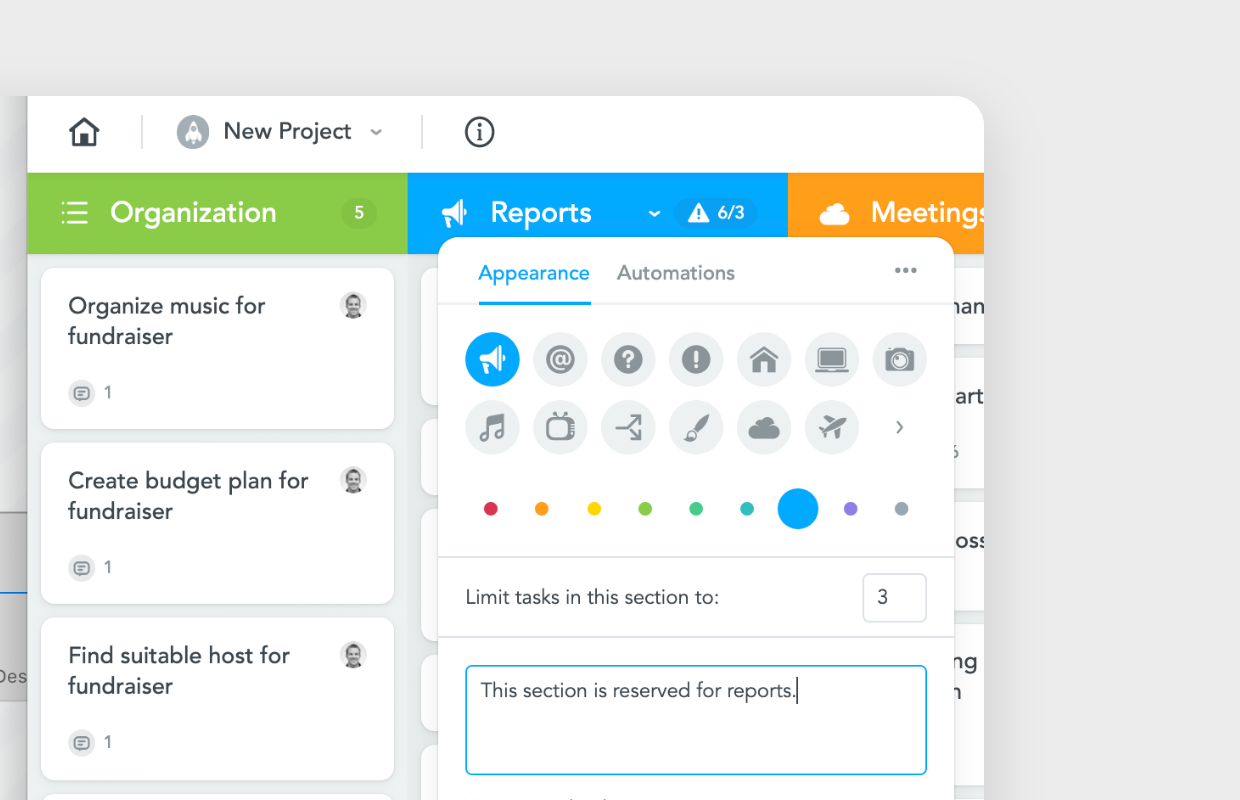 Set a Task Limit (WIP Limit)
To set a task limit for a section, click the section header to open the section dialogue. In the field after Limit tasks in this section to:, enter a number between 1 and 999.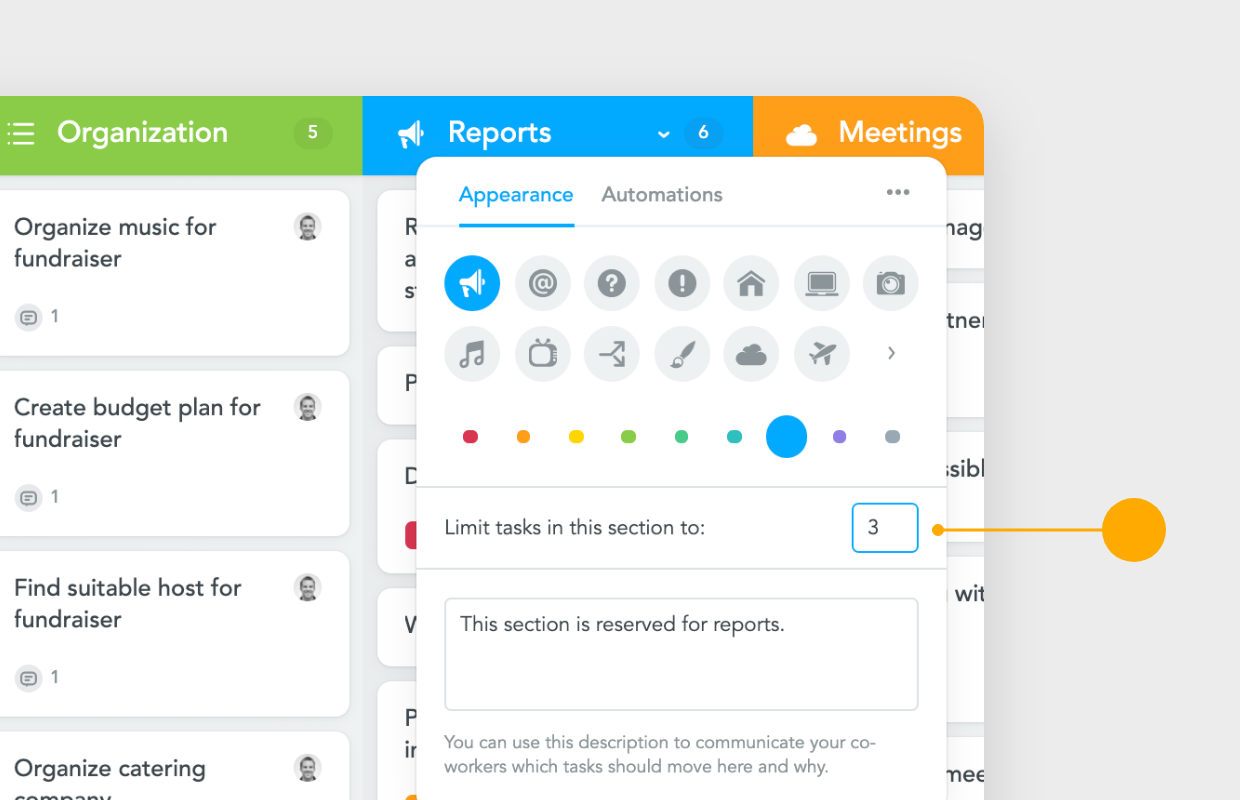 Note: Task limits may be exceeded.
If the task limit is exceeded, a warning sign will be displayed before the numbers in the section header.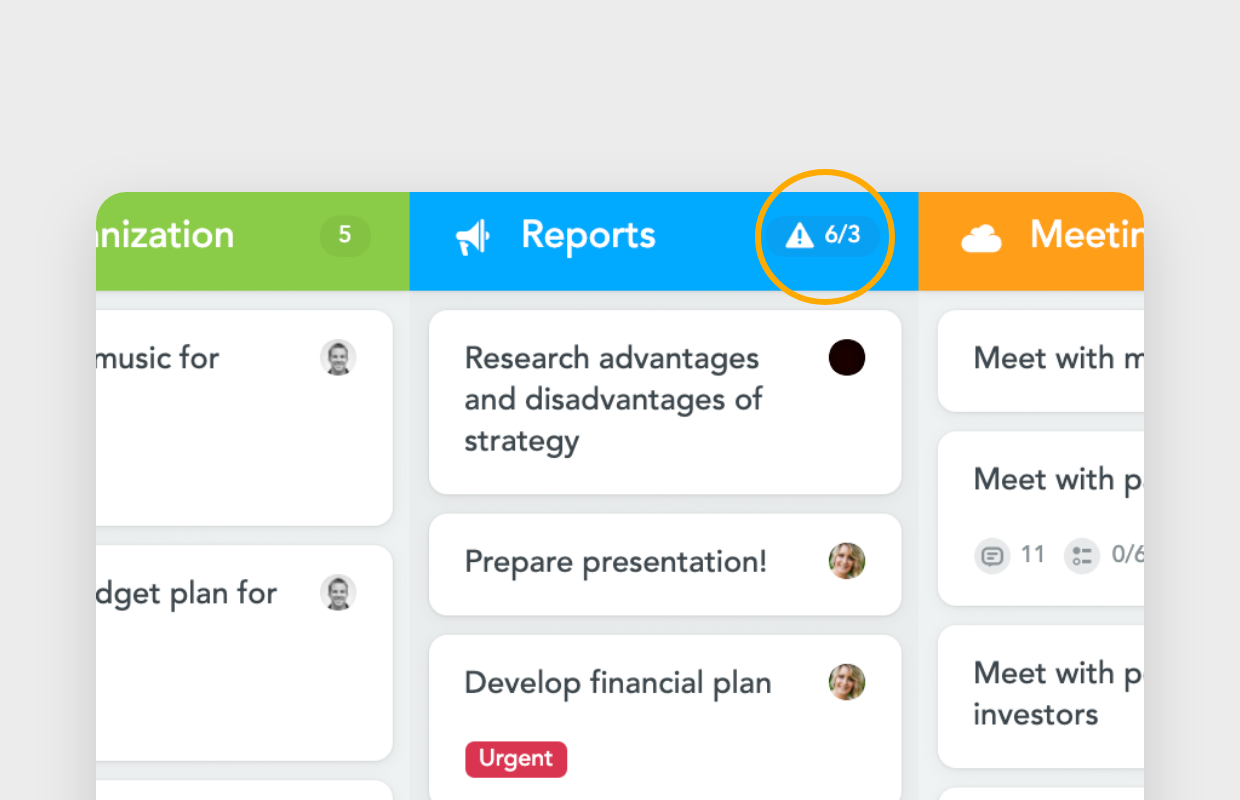 Use Automations
As a MeisterTask Pro user you can set up automatic actions for each section in your project board. For instance, you can automatically inform stakeholders via email when a task is moved into a specific section.
To configure Automations, open the section popover and switch from Appearance to Automations, then click on Add Automation.
To see a full list of all Automations and find out more about how to use them, click here.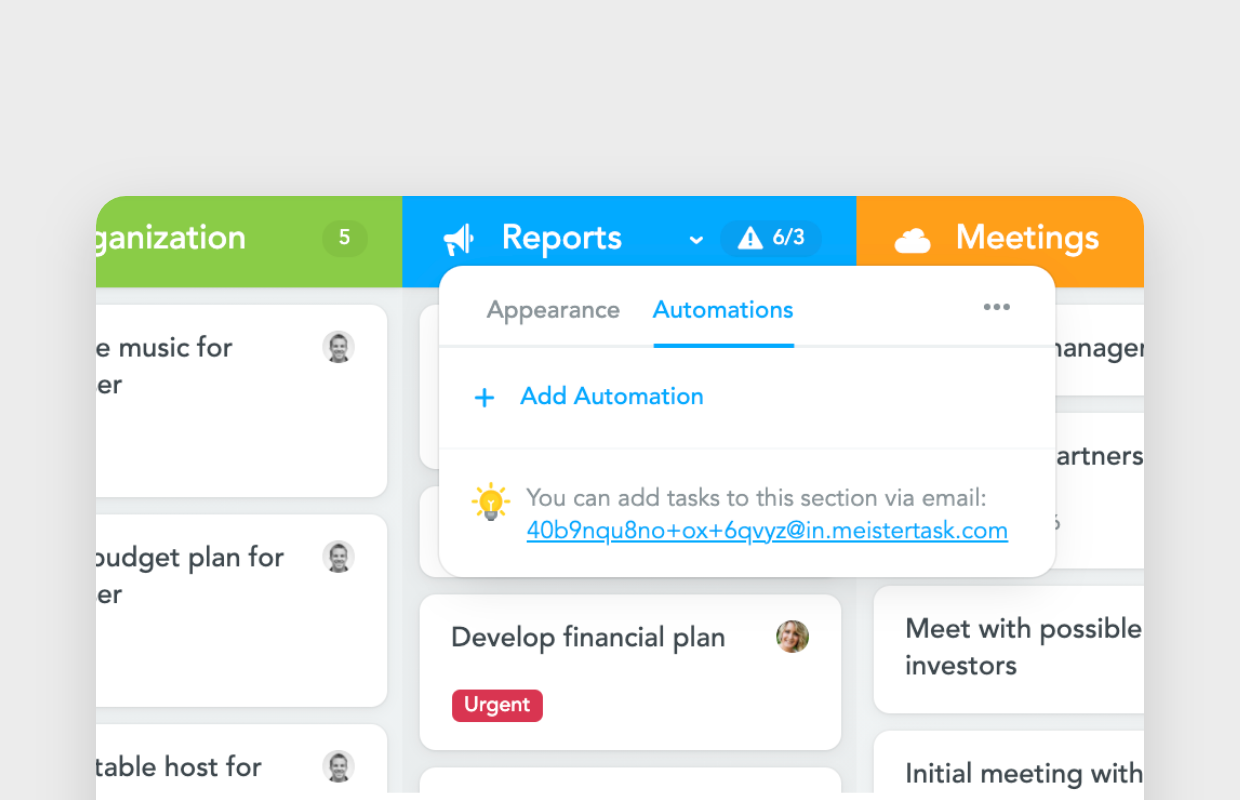 Tip: Each section also has its own email address, so you can send tasks directly to the section via email. Simply click on the blue (vcard) link in the popover to automatically copy the email address to your clipboard. Learn more
Reorder Tasks Within a Section
With a few clicks you can quickly sort all tasks within an individual section based on one of the following properties:
Name - Task name
Assignee
Creation Date
Due Date
Tags
Status
To sort tasks, click on the ellipsis and select Reorder Tasks from the list.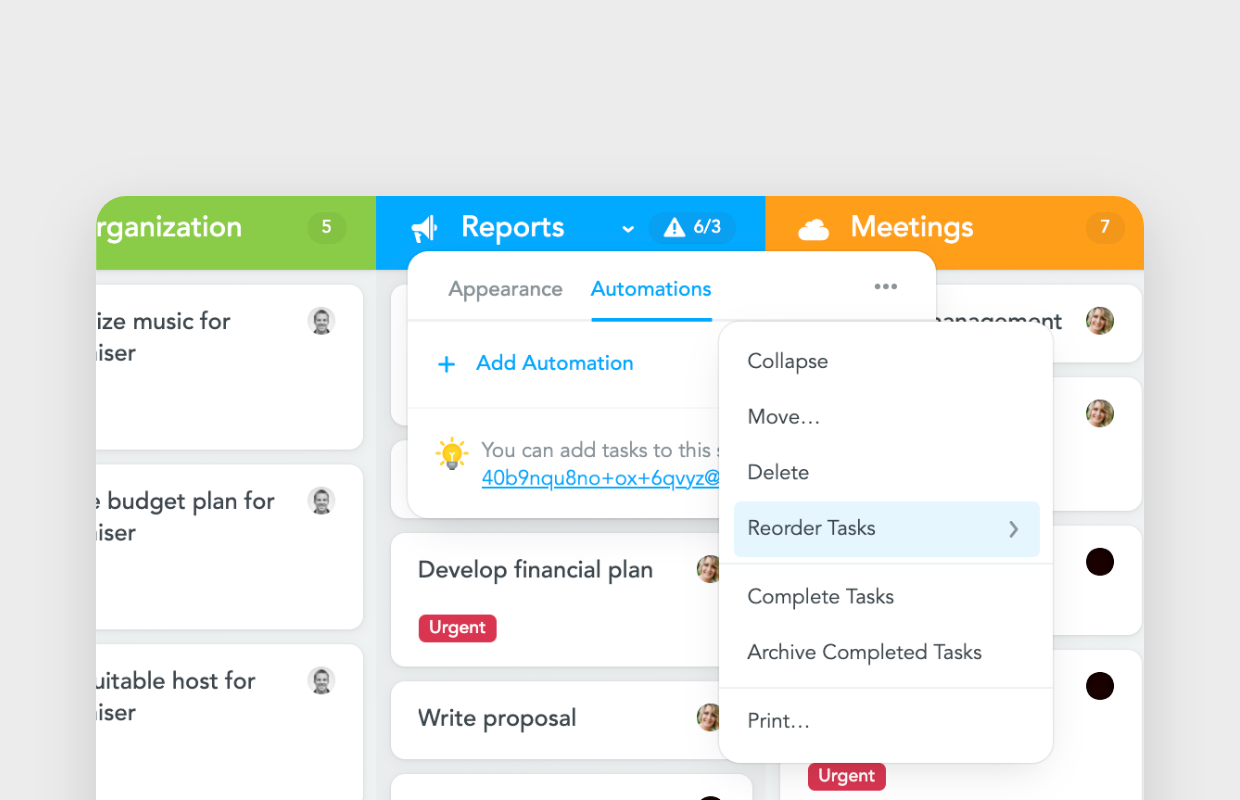 Please note: Manual changes to the order of tasks override the order you select in this dialog. This also means that new tasks added to the section later on are not automatically sorted according to the order you've selected.
Collapse your sections
If you want to save a bit of space in your project and do not always need every section to be visible at the same time, we now offer you to collapse sections on the Pro plan and upwards. Simply double-click on the section icon to collapse, or reopen, a section.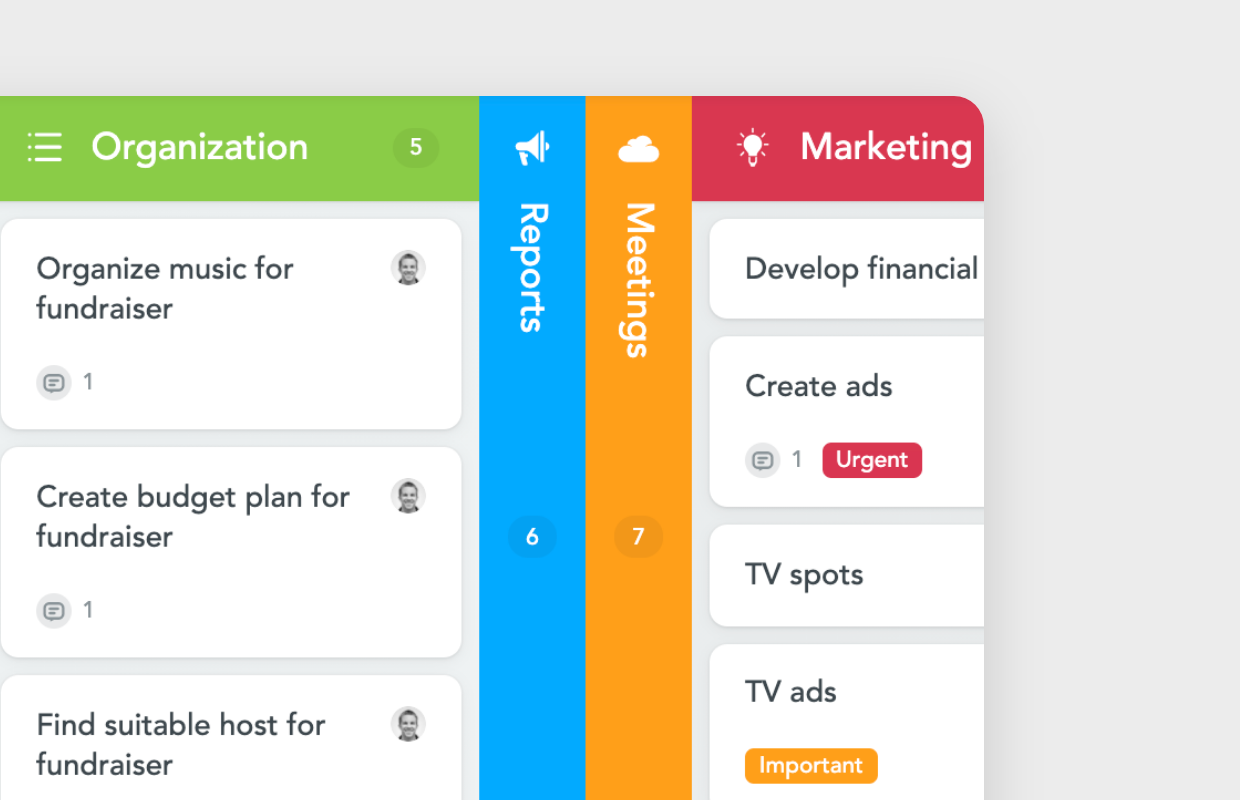 You can also reopen a section by hovering over the icon until it turns into expanding arrows: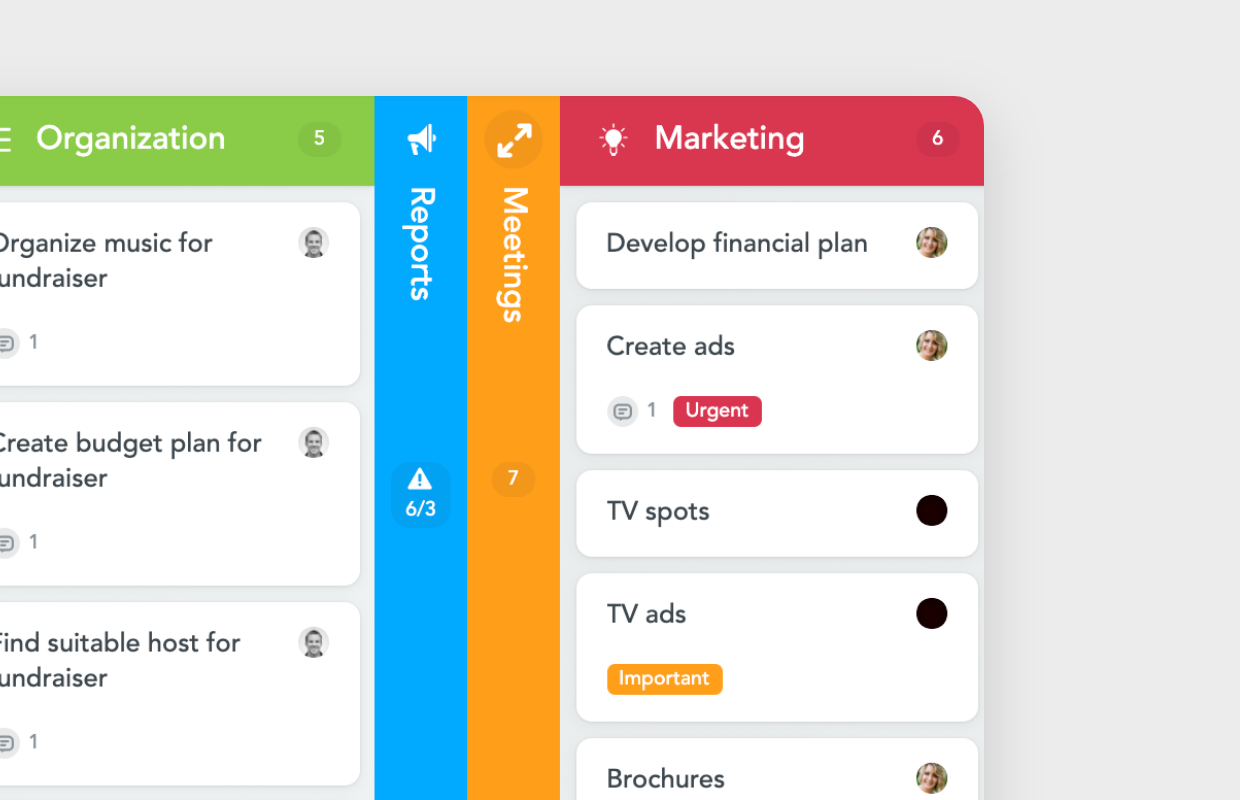 Additional features
Aside from ordering tasks within a section, you can also:
move the entire section and all of its tasks to another project
delete the section;
complete all tasks within the section,
archive all completed tasks within the section
print the selected project section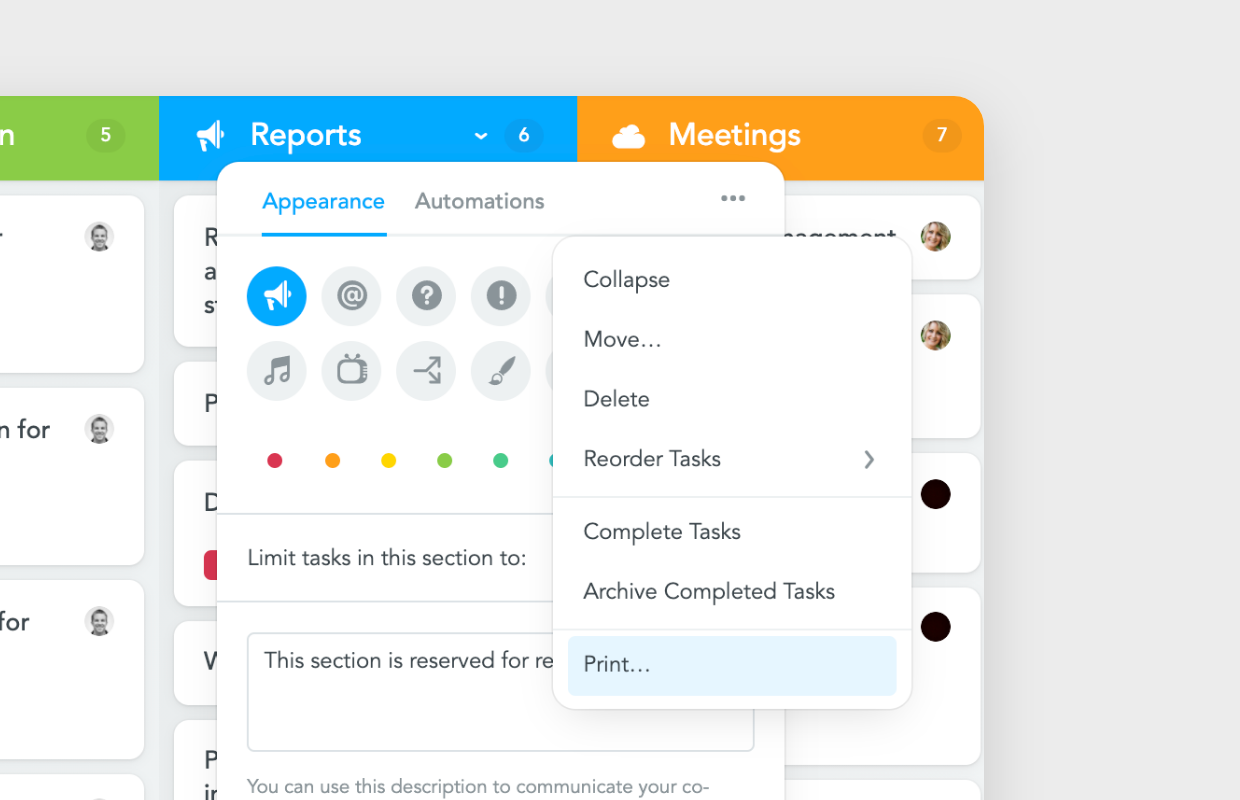 If you're still having trouble…