With this feature, you can Filter Tasks in your Projects. This allows you to:
Filter the tasks contained in your projects to quickly find what you're looking for.
All plans can use this functionality.
How to Filter Tasks in Project
In each MeisterTask project, there is a sidebar on the right side of your project board, you can
By default, the sidebar is hidden when you open a project. To toggle the sidebar, click on the toggle button in the top-right corner (located just above the project member avatars).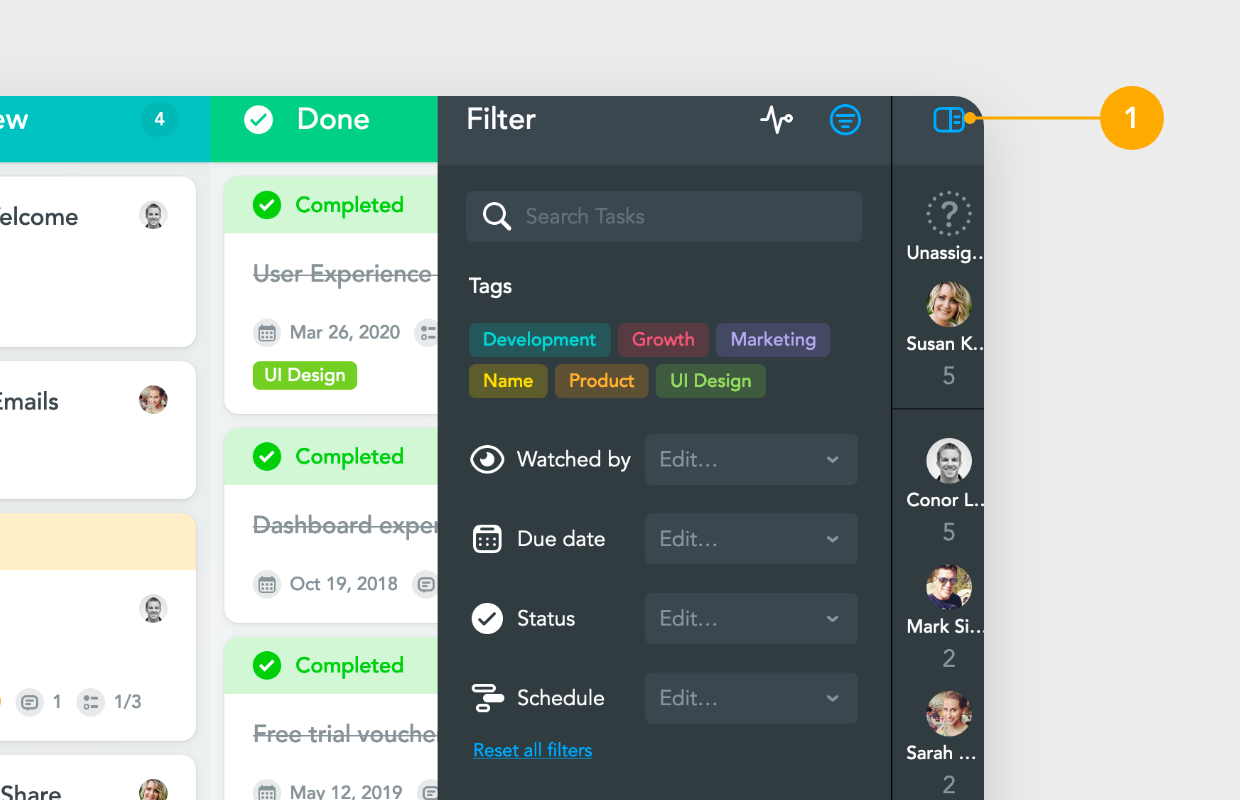 And then switch from the activity stream to the filter view.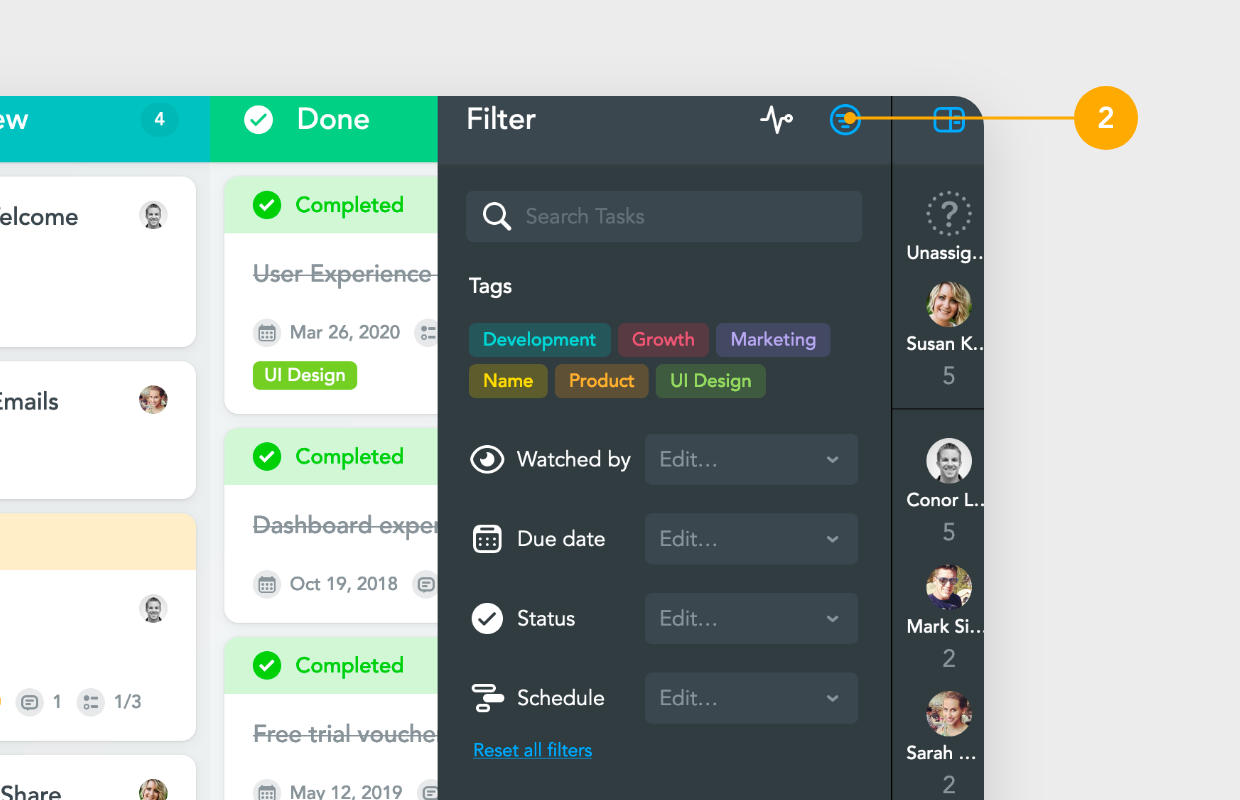 Available Filter Options
Search field: Type a keyword into the search field to show all tasks that contain the word in their title or content.
Assignee: Click on one of your project members avatars to show all tasks assigned to this member. This filter option is always available, even without having to open the filter view first.
Tags: Click on one of the tags to show all tasks that contain this tag. If you select multiple tags, MeisterTask will show only those tasks that contain all selected tags.
Watched by: Project members are able to watch, i.e. follow, tasks that are assigned to other people. Using this filter is a great way to see all tasks you follow, but you can also filter for tasks that are followed by another project member.
Due date: This filter option is a great way to show all tasks that are due, overdue or about to become due in a certain time.
Status: You can choose to show only tasks that are open or only tasks that have been completed.
Schedule: Only available for Business Users. You can choose to only show tasks that are scheduled or that are not scheduled on the timeline.
Please note: Archived tasks can be searched if you use the Search function (available from the top bar).
To remove all filters and display all tasks in the project again, click Reset all filters.
If you're still having trouble…