To print a project, please access the project and press the ( i ) button at the top, click ...More and select the Print option.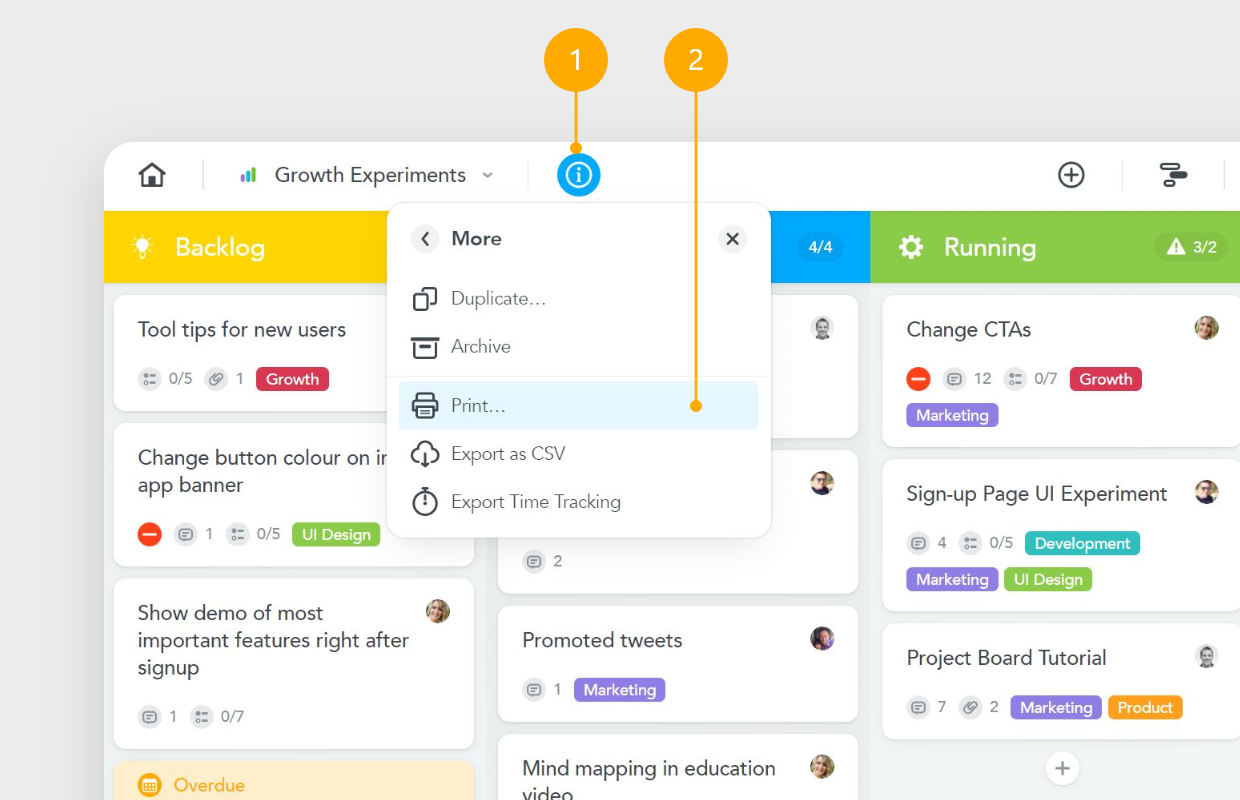 To print a task, open the task first, click the 3 ellipses (...) in the top right and click the Print option.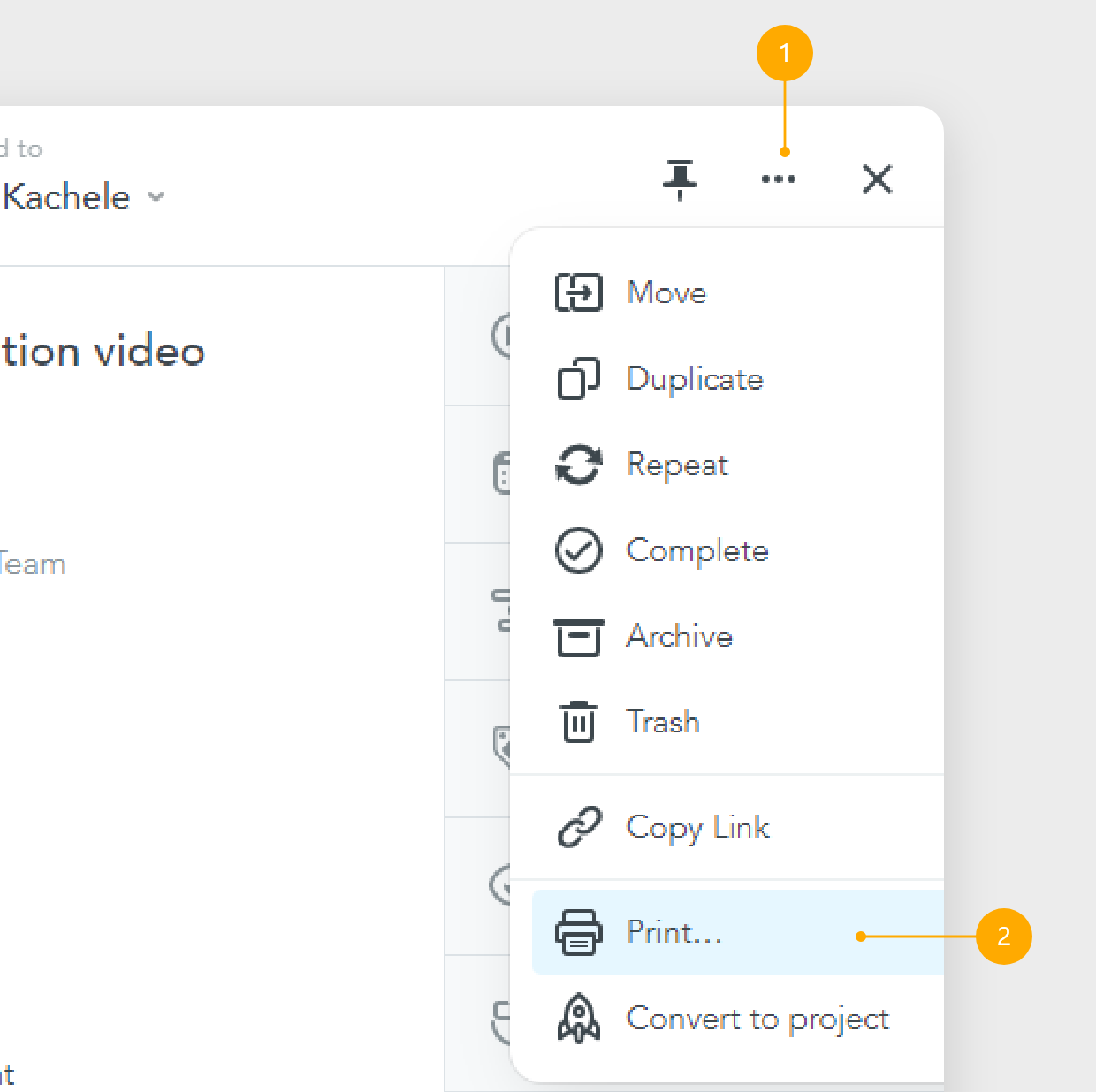 Alternatively, to print a project in MeisterTask please open it, then press P. The same stands for a task, please make sure to open the task directly in your browser.
+