Trash Tasks
Open the task you want to delete. In the upper right corner of the task dialog, click the ellipsis, and select Trash from the menu.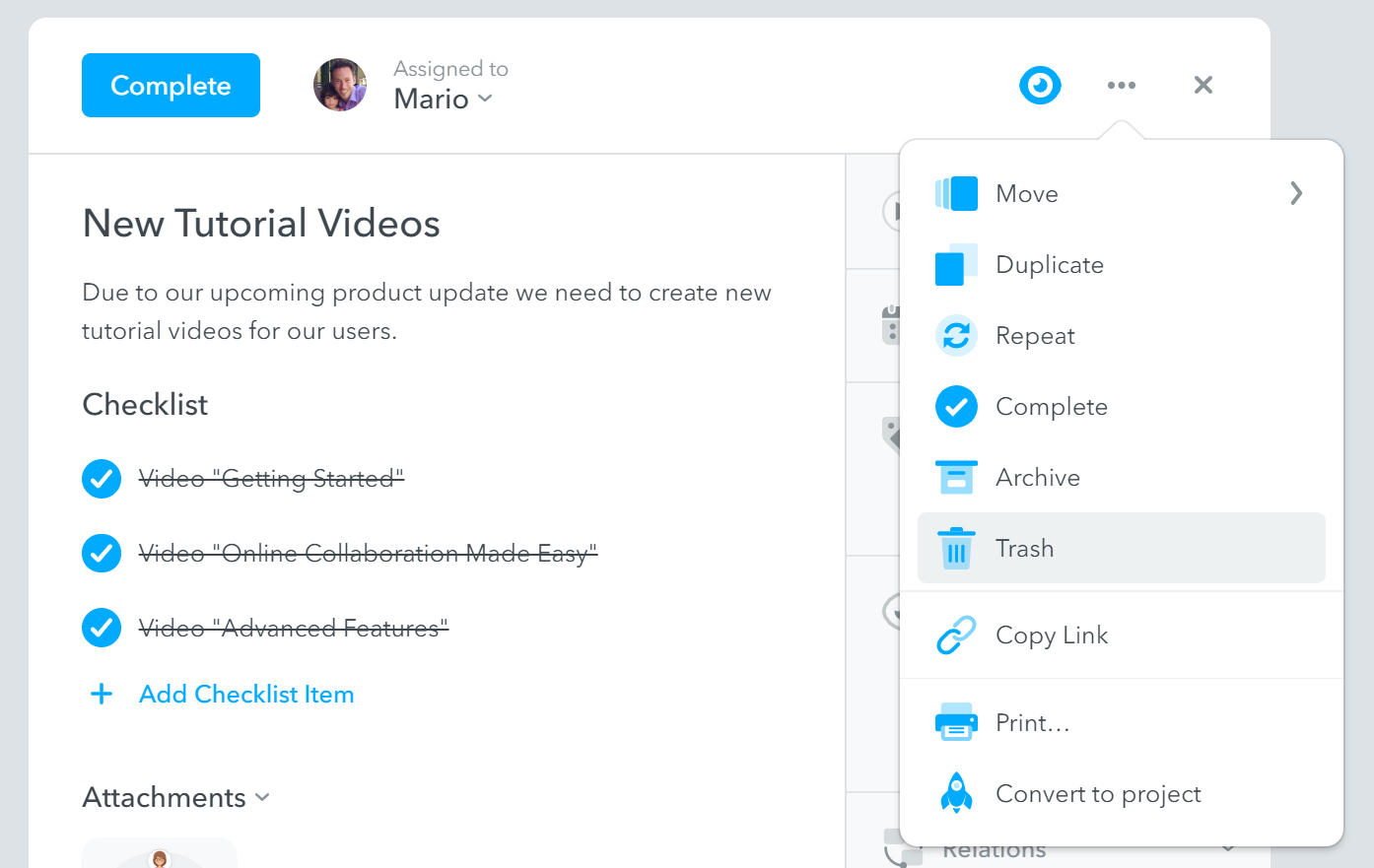 Restore Trashed Tasks
If you delete a task by mistake, you can still recover it:
Click the ( i ) icon in the top bar of your project
Select Trashed Tasks.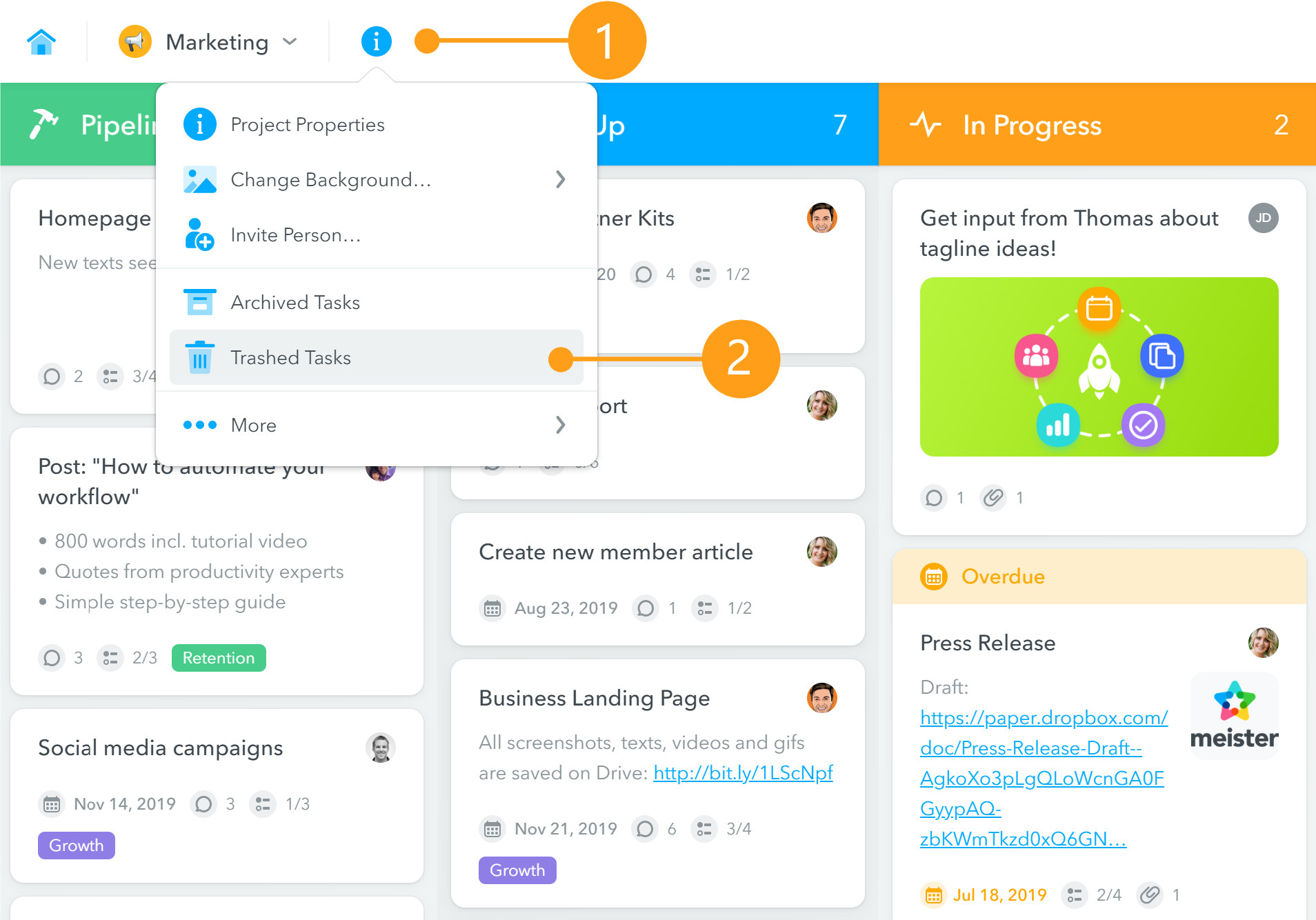 Search for the trashed task, and click it to open the task dialog. Click the ellipsis in the upper right corner of the dialog and select Restore Task from the menu. The task will be moved back to your active project board.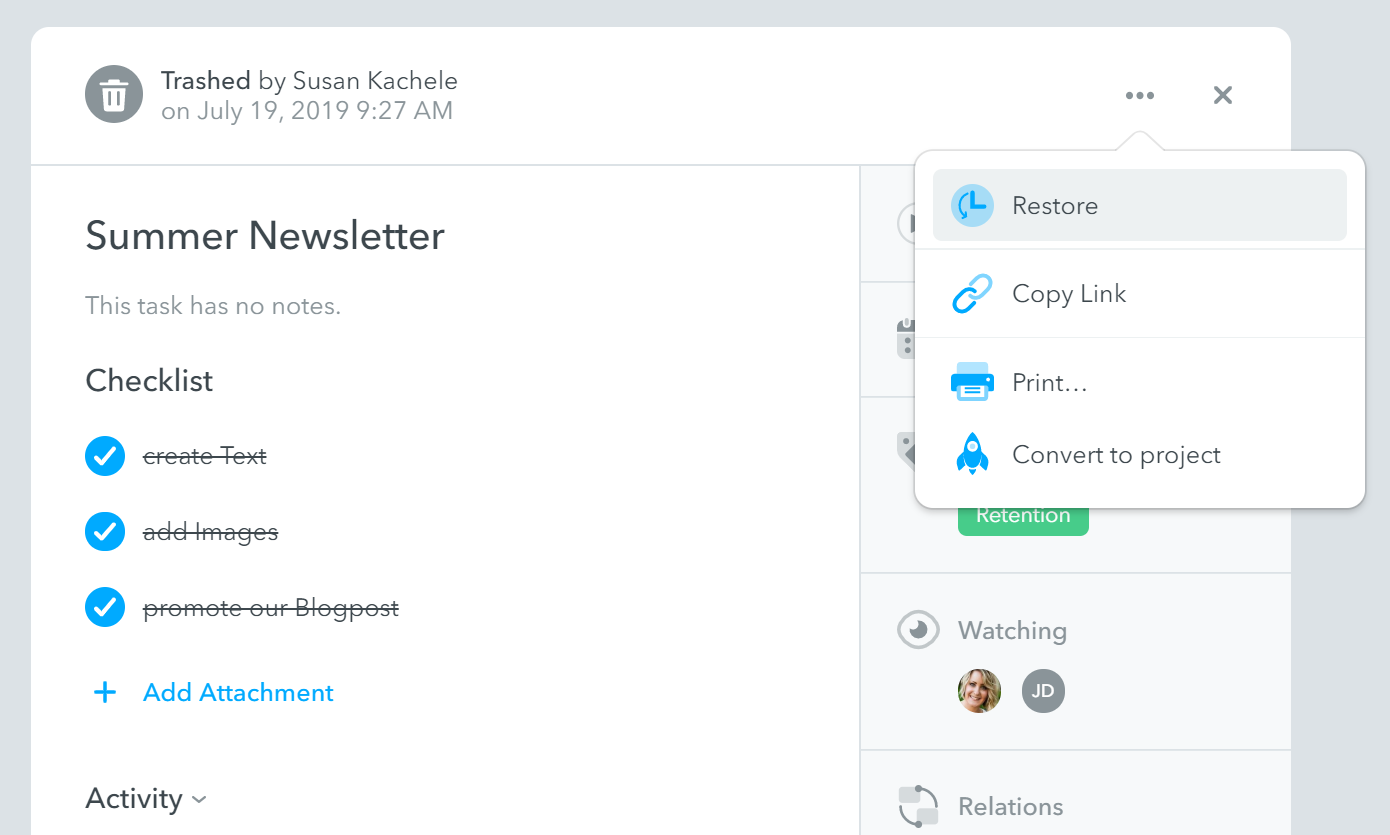 Tips and tricks
You can search for trashed tasks after Project, Assigned to, Due date or Tags.
In the bottom left side, you can also see the number of how many trashed tasks there are as per your search parameters.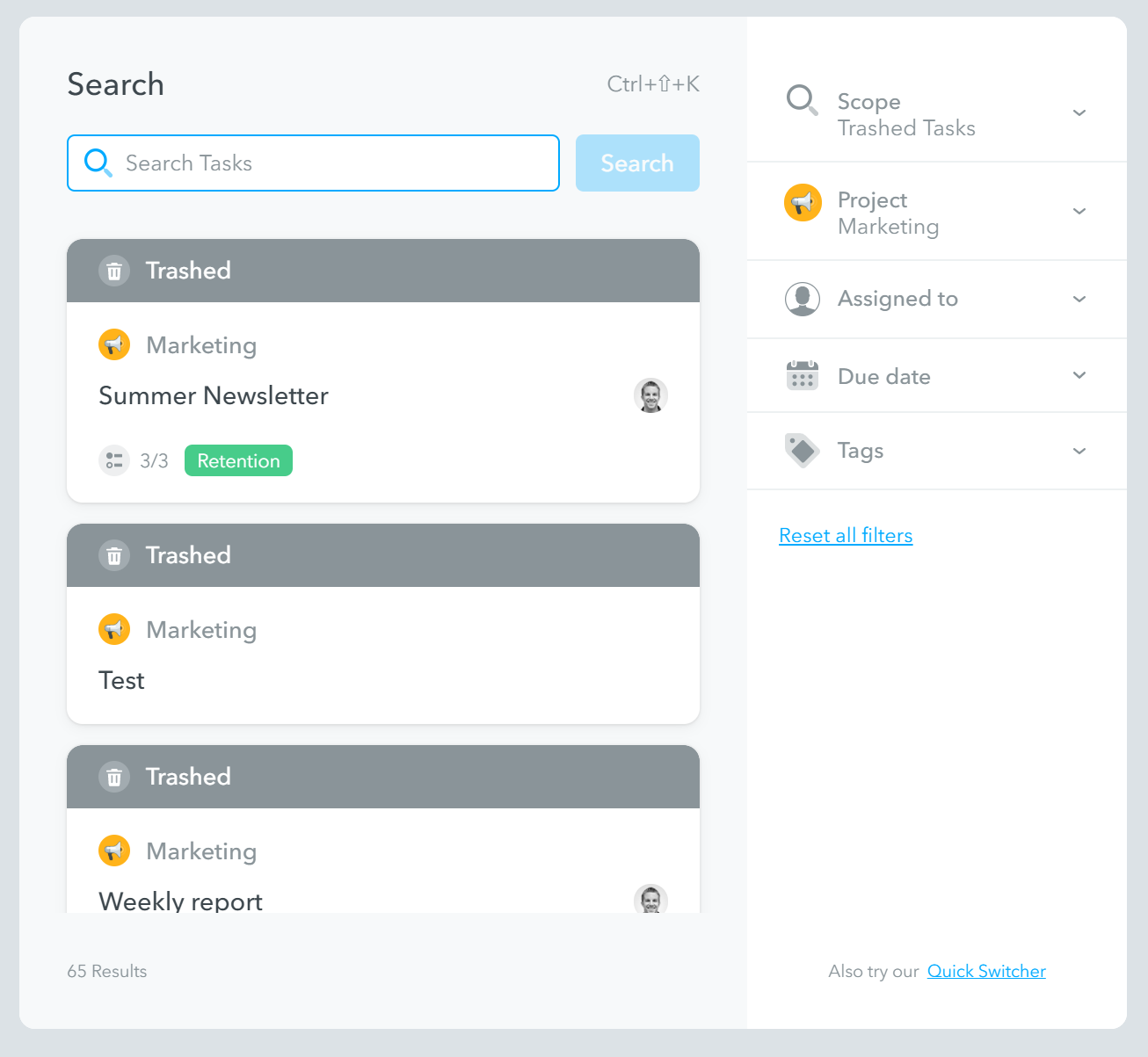 How to Delete Tasks for Good
There's currently no option to permanently delete tasks. There is, however, a workaround in case you really need to make a task disappear. To do this, just create a new project and move the task to this new project, then archive and subsequently delete it. Once the project itself is deleted, the task will be gone, too.