The MeisterTask REST API enables you to integrate your application directly with MeisterTask. This is a great way to manage the tasks of your MeisterTask project right from your application or service.
With the REST API you can currently access and manage the following aspects of MeisterTask (more endpoints to follow):


Projects
Sections
Tasks
Comments
Labels (a.k.a. Tags)
Persons

MeisterTask users with any license level can use the REST API.


How to access the MeisterTask REST API

You can find the complete documentation of MeisterTask's REST API at https://developers.meistertask.com/.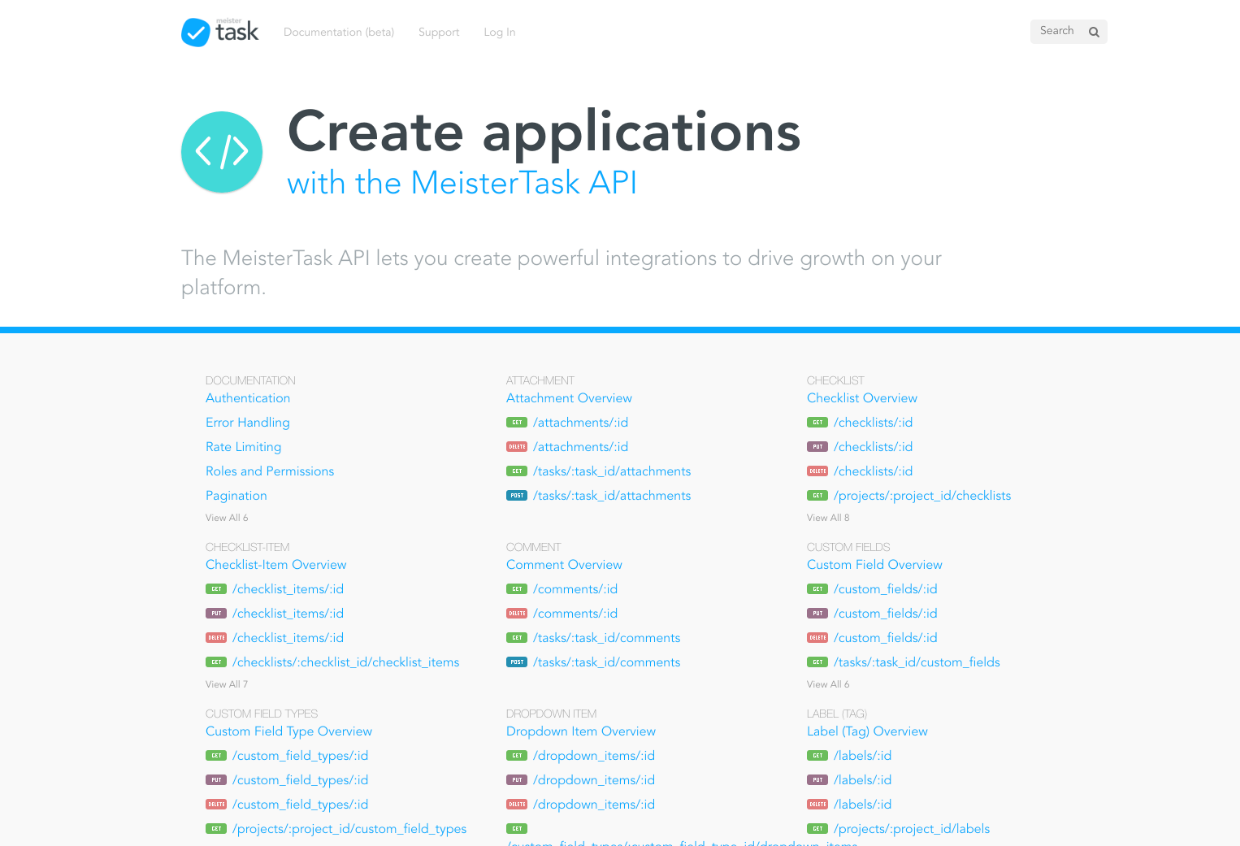 If you're still having trouble…