This feature is available to all users

You can set a specific due date and time for any individual task. Use due dates in tandem with Agenda, the My Tasks widget and Timeline to always stay on top of your deadlines.
---
Set a Task Due Date and Time
You can set a due date and time for a task directly in the task window.
Open the task for which you'd like to set a due date.
Select Due Date on the right side of the task window.
Select a due date from the in-task calendar.
Enter the time at which your task is due. If you do not enter a time, the task will be due at 12:00 pm on the due date.


---
View Due Dates From Your Project Board
Task due dates are also displayed on individual task tiles on your project board: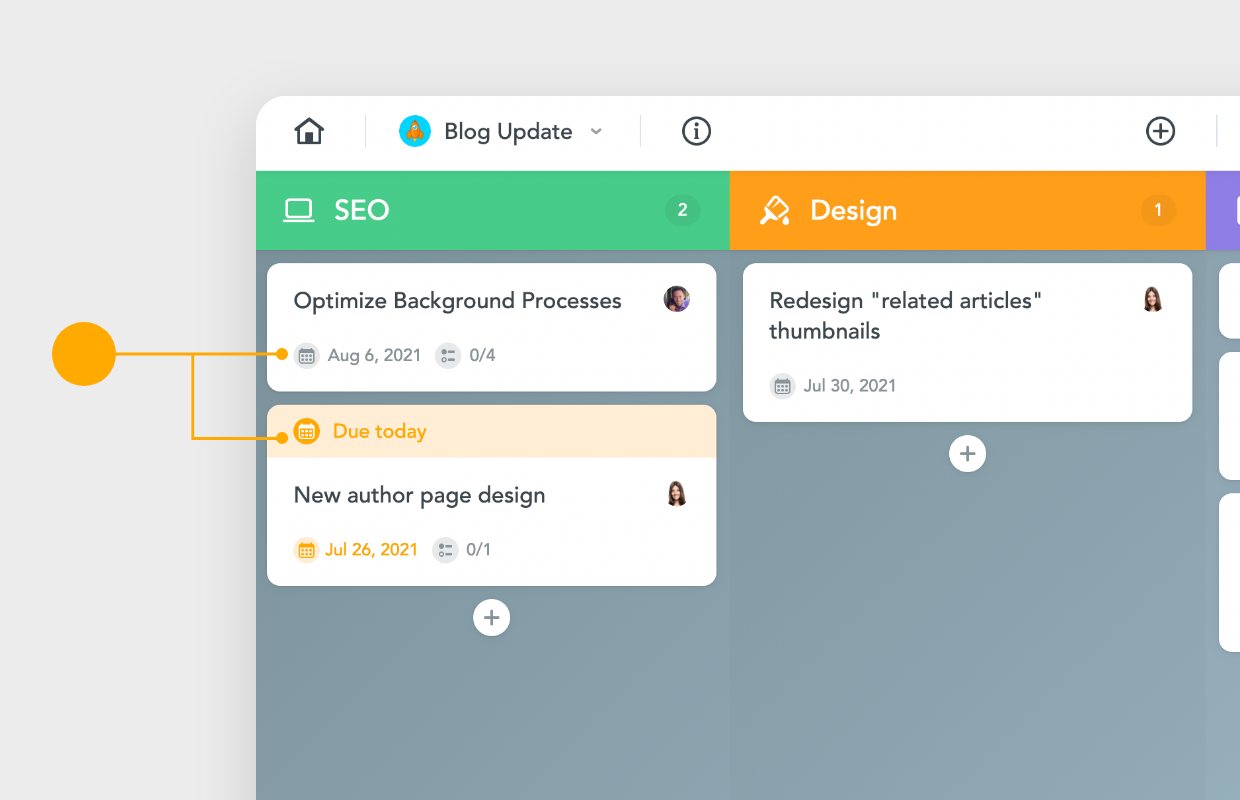 On the day your tasks are due, your task's due date will be displayed in orange and a "Due Today" headline will alert you to the upcoming deadline.
---
Still Scrolling?
Ask your question in the Meister Community!