Create Checklists
Tasks can contain an unlimited number of checklist items.
To add a new checklist item, simply click Add Checklist Item in the task detail dialog.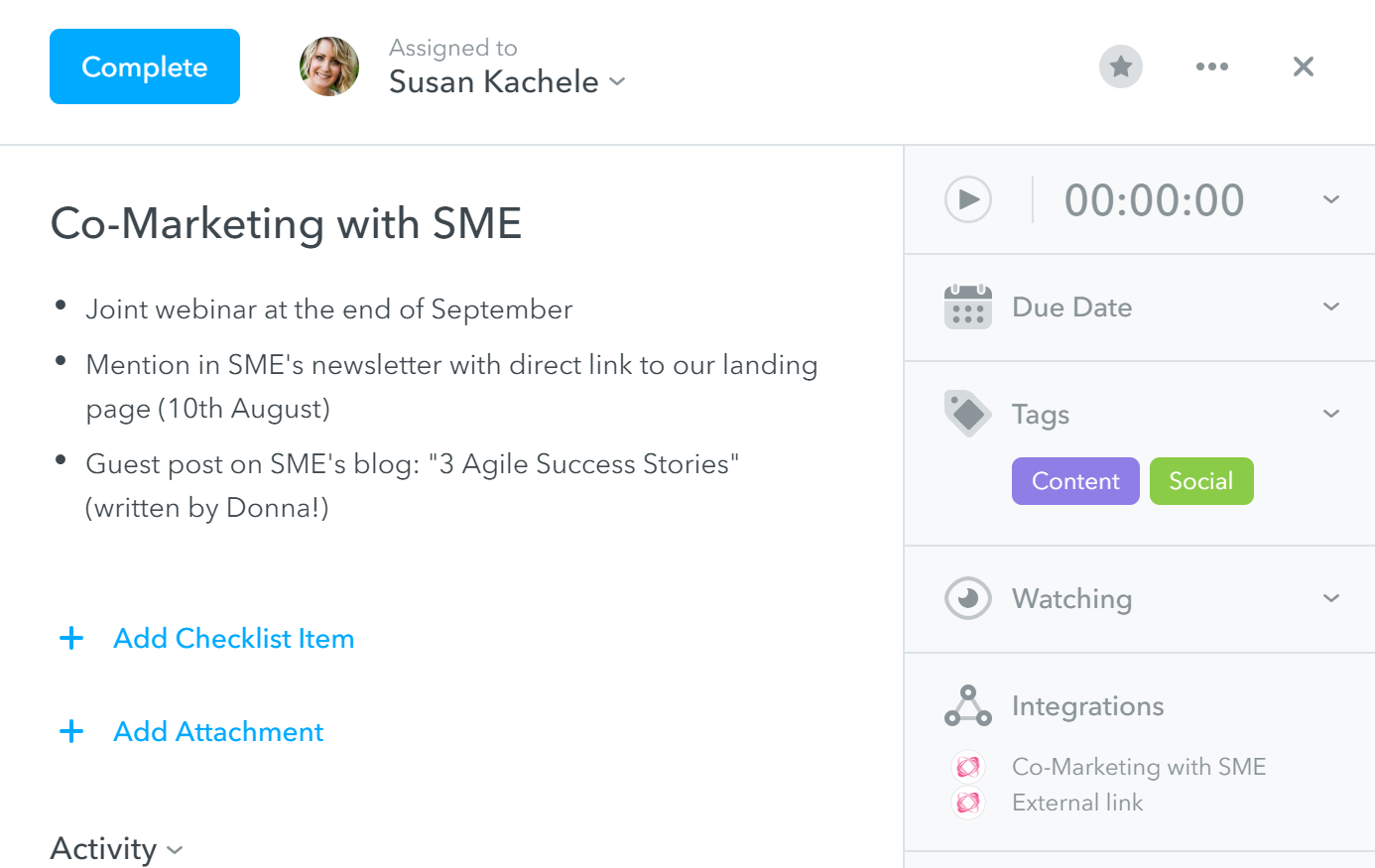 Write your to-do item into the field, and then press ENTER.
Click the blue circle beside an existing checklist item to mark it as completed.
When you hover over a checklist item, you will see three more options with which you can:
Move the item to another position in the list via drag & drop
Delete the item (with X)
Convert the item into its own task.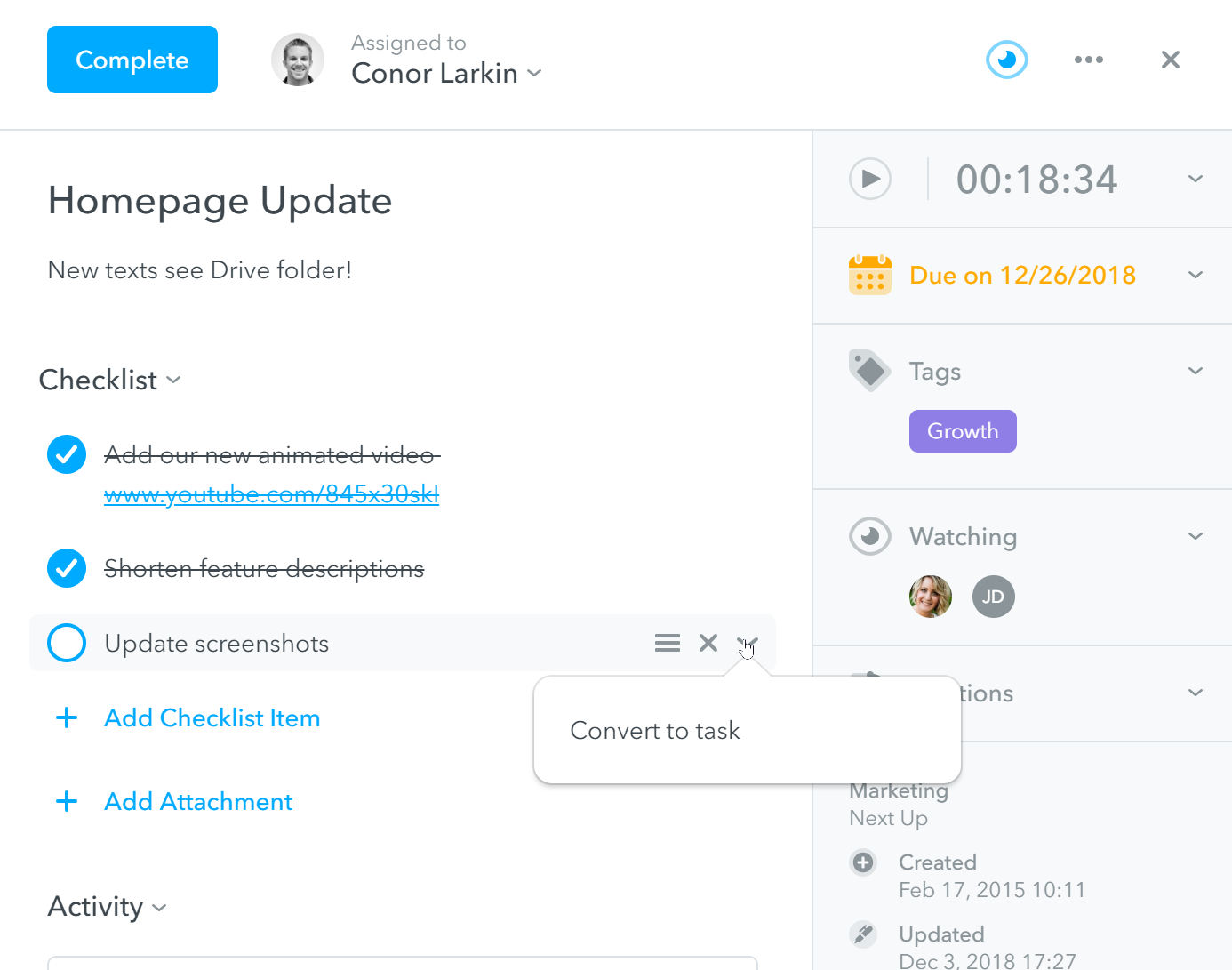 Create Checklists from Multiline Text (Import from Excel)
You can easily turn multiple lines of text into a checklist. Copy all the relevant lines of text together from a table or spreadsheet (e.g. from Excel, Numbers or Sheets). Then paste them into the checklist field in a task. When you do this, you will be given the option to split the text into separate items.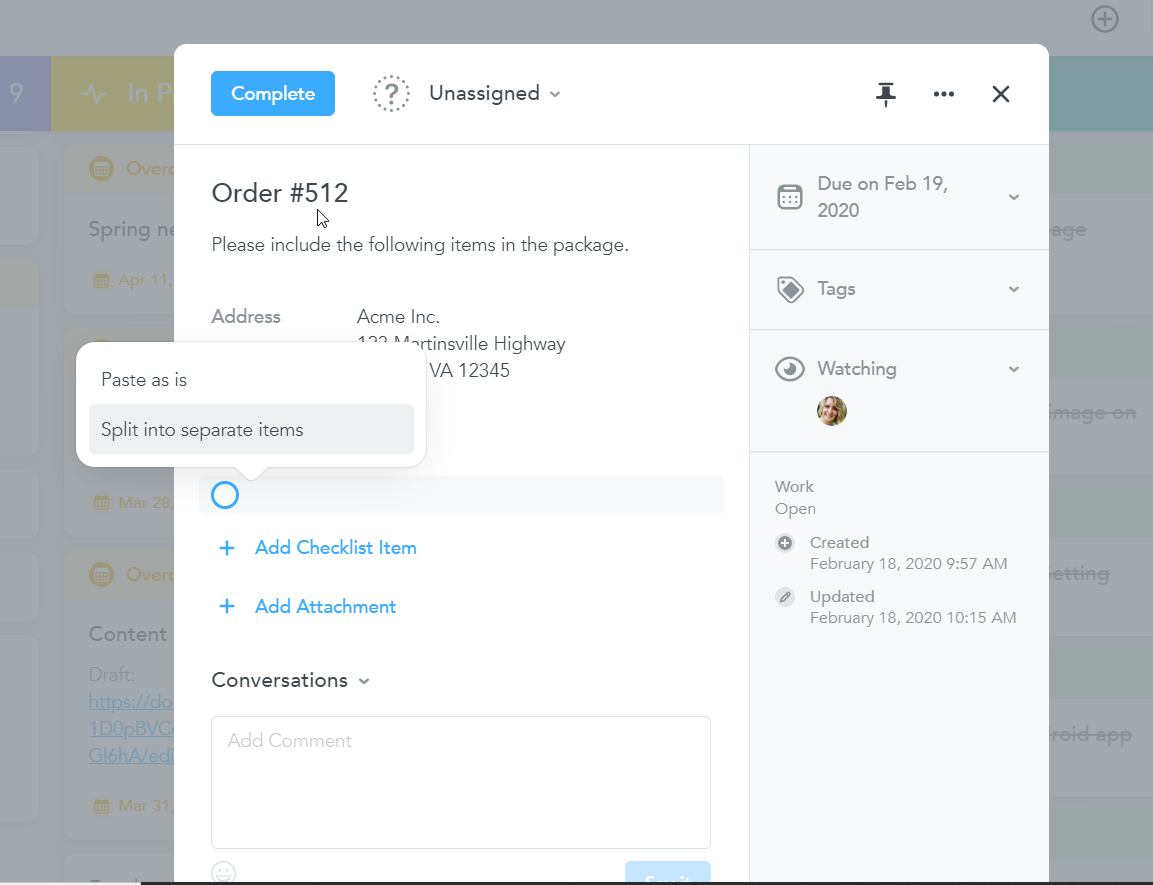 Select this option and each line of text will appear as a separate checklist item.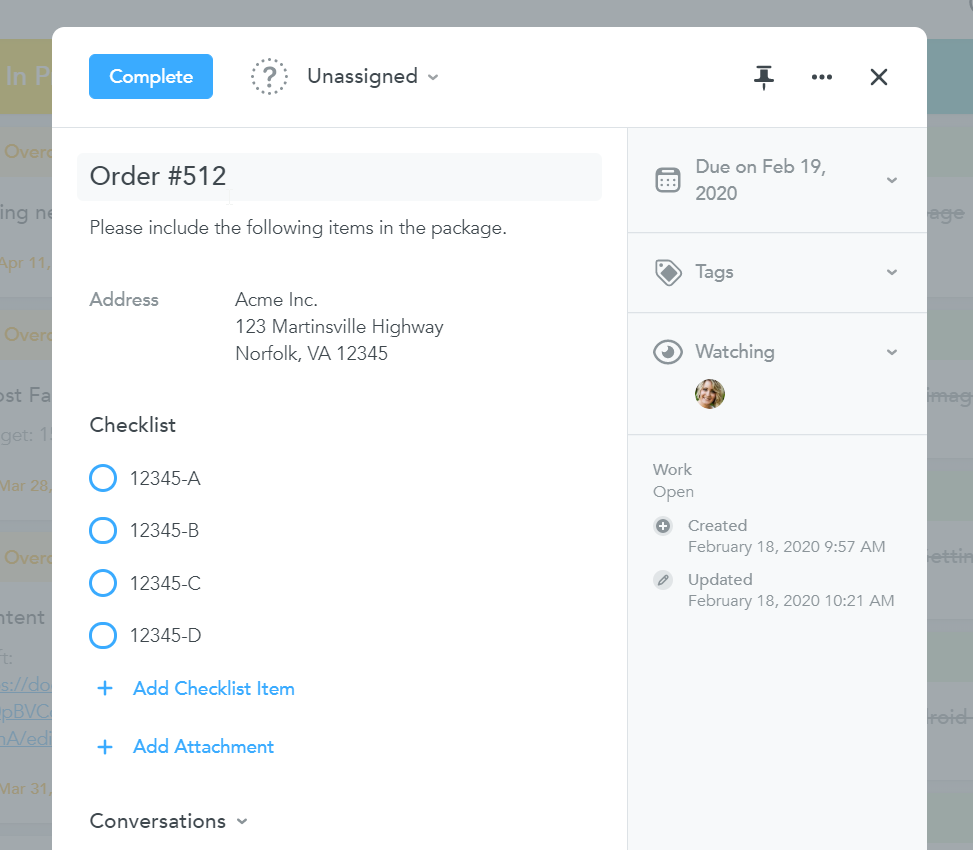 Tip
Paste a list of ToDo's into a checklist item and select Split into separate items to automatically create multiple checklist items for your list.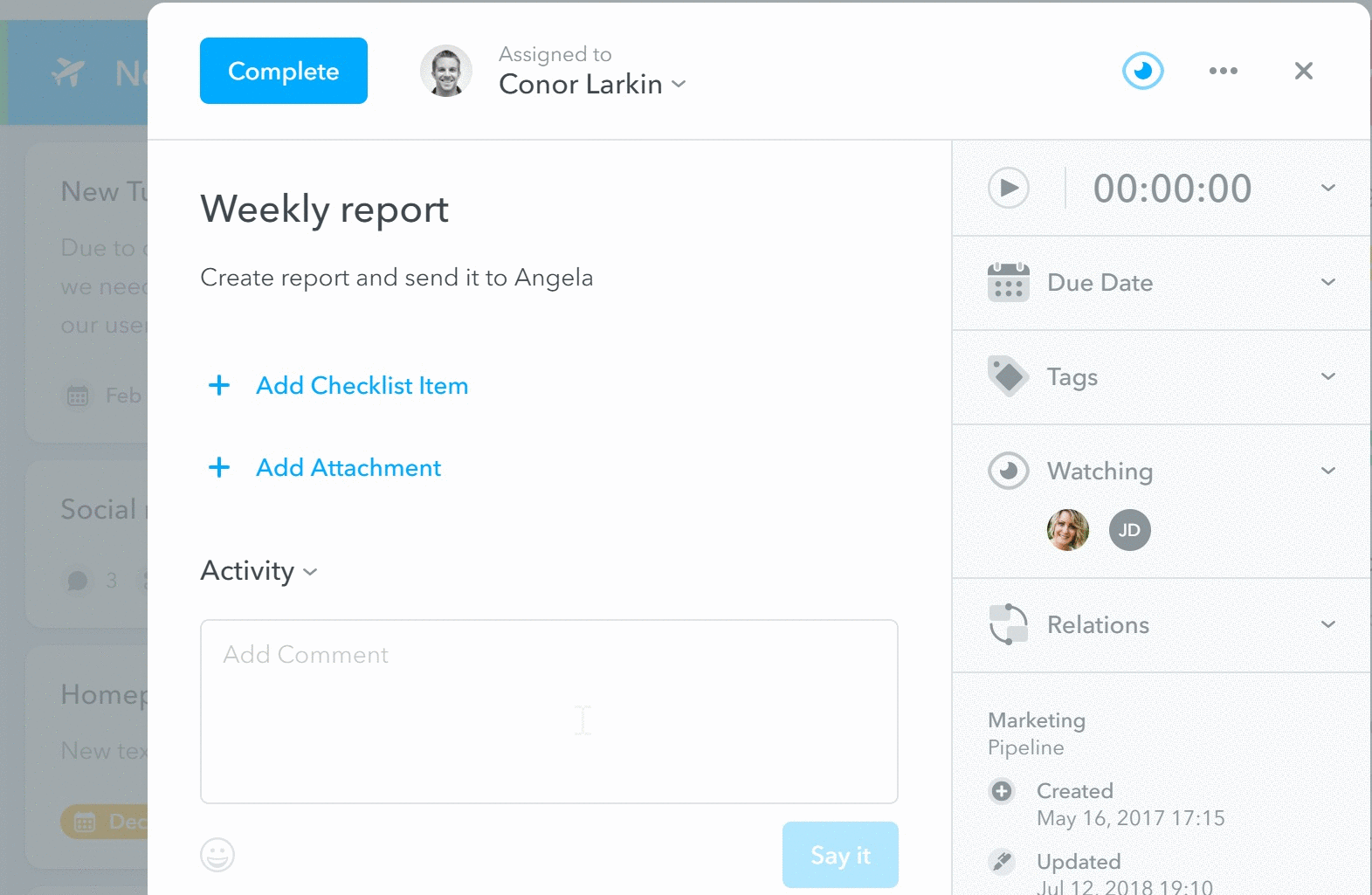 Predefined Checklists
You can create predefined checklists which are stored in the Project Properties and can be loaded quickly into any task.
To create a predefined checklist, open the project properties with ( i ), click Project Properties, and then switch to the Checklists tab. Here you can create and name multiple checklists. For instance, if you regularly create demo videos for your product, you can create a checklist that contains the steps you always have to go through, such as writing the script, getting the voice-overs, promoting it, etc.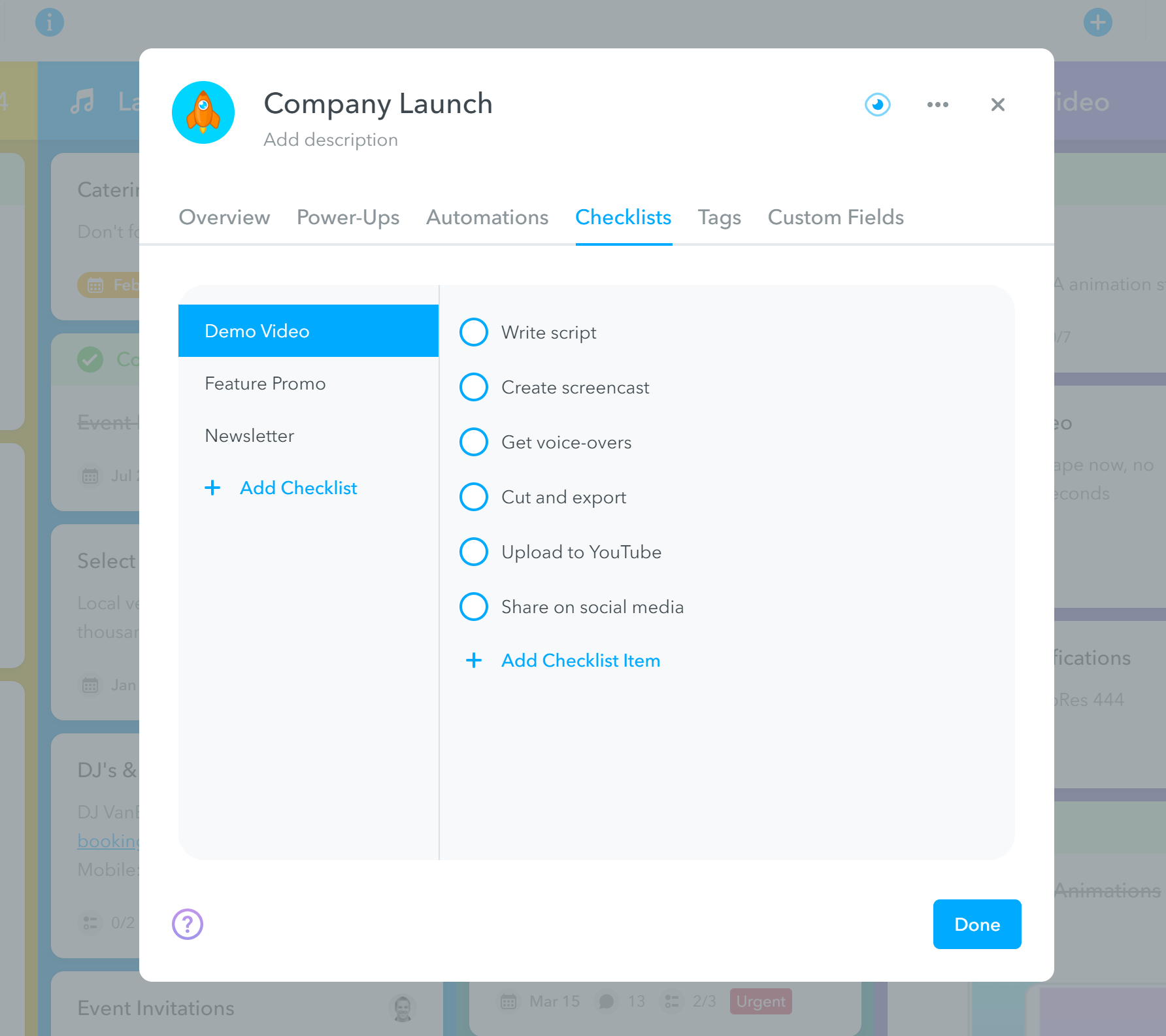 Open a task that doesn't have any checklist items yet and hover over the Add Checklist Item option until you see the option to Load, then select the predefined checklist from the menu that appears.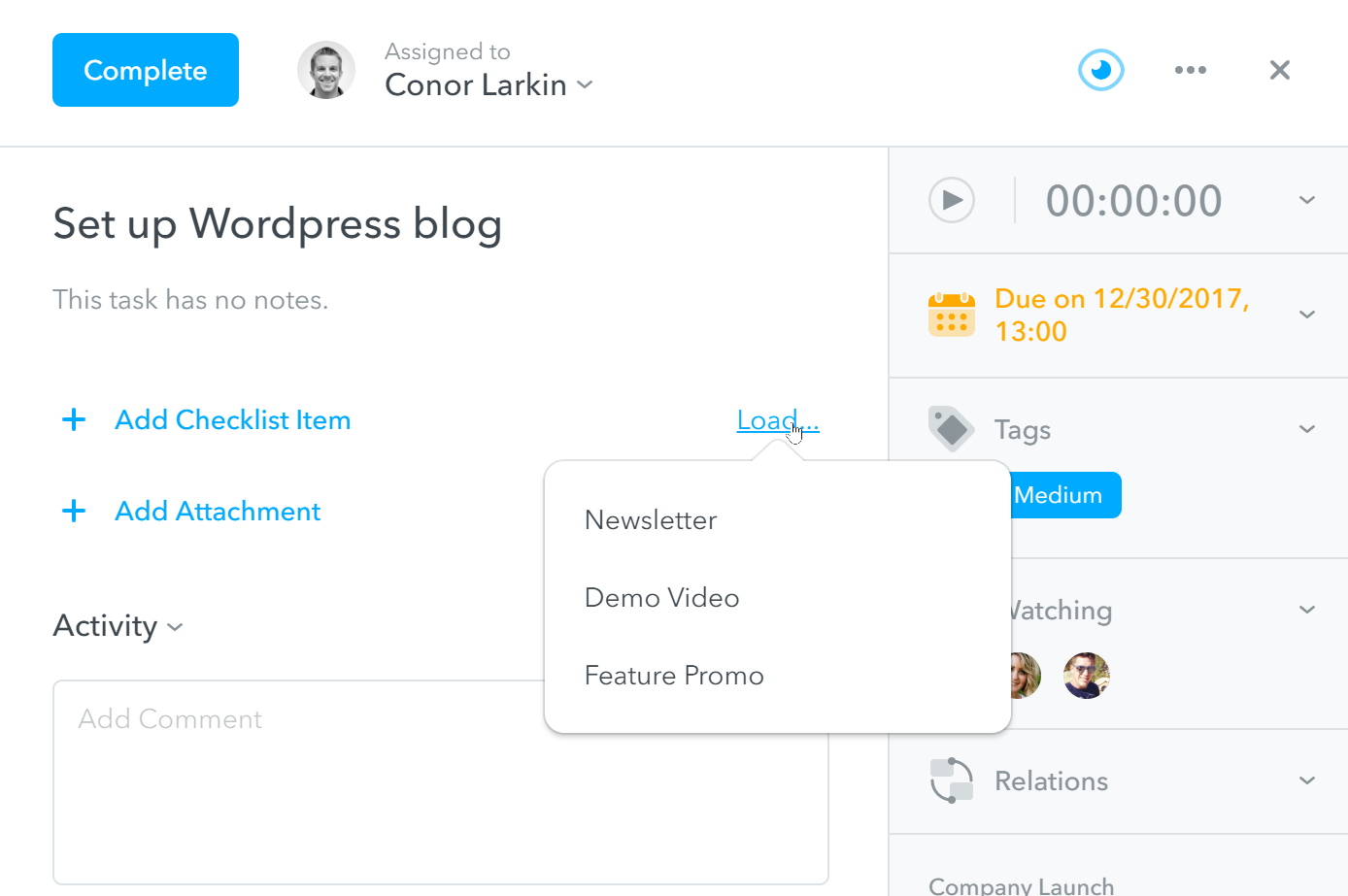 Multiple Checklists
Who can use Multiple Checklists?
Users of MeisterTasks Pro and Business plans have the possibility to create multiple checklists within the same task.
Once you create a checklist in a task you can click the checklist title to change it or click the Arrow sign beside the checklist title for the available checklist options: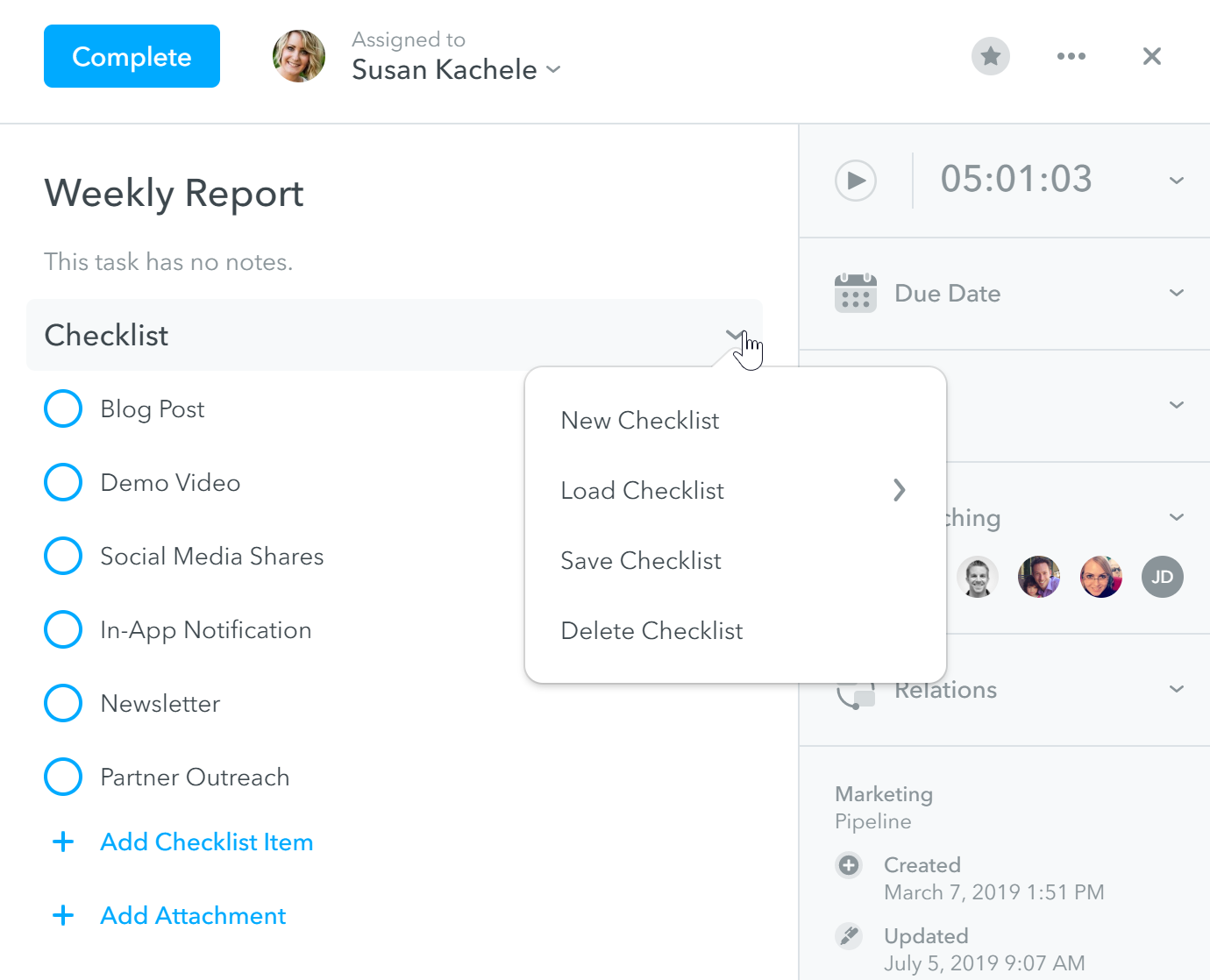 New Checklist:
Use this option to Create a new Checklist and add your checklist items separately from the first Checklist.
Load Checklist:
Load a predefined checklist as a new checklist.
Save Checklist:
Save the checklist and add it to your predefined checklists. You can overwrite an existing preset or create a new predefined checklist.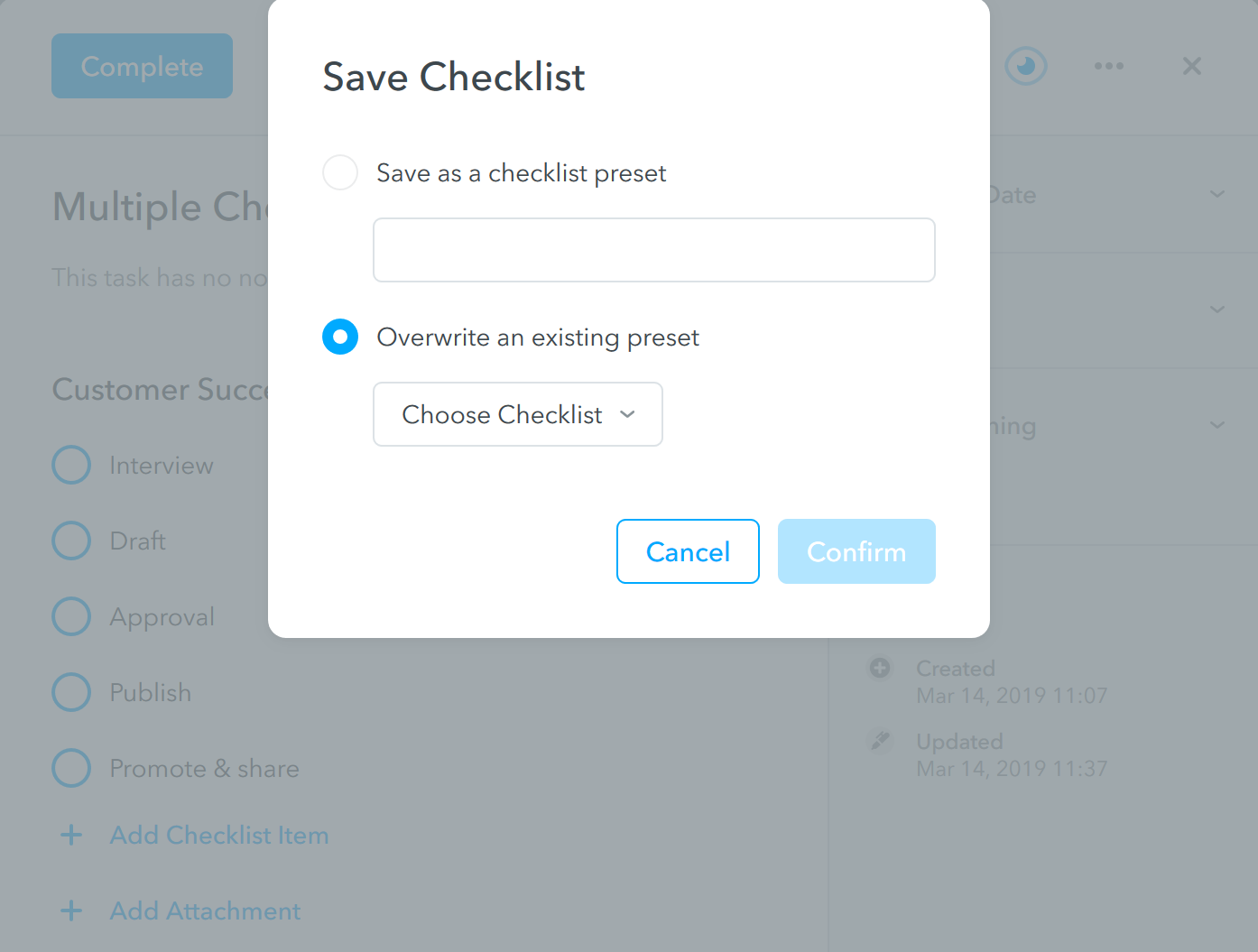 Hide Checklists:

This option allows you to hide checklists from your view.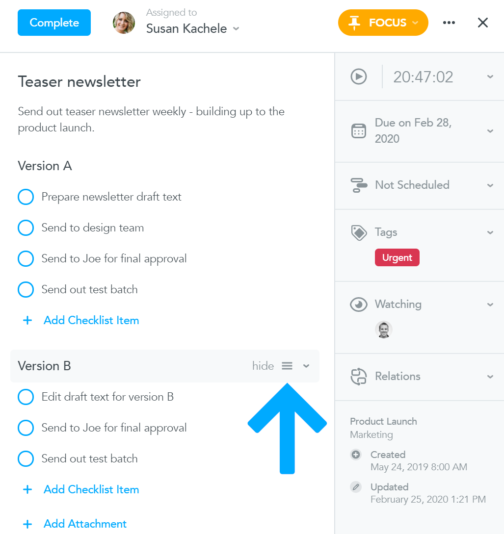 Delete Checklist:
Use this option to delete the checklist if you no longer need it for the respective task.