You can change your payment method, edit your billing address, and view your invoices in the My Account area under Billing.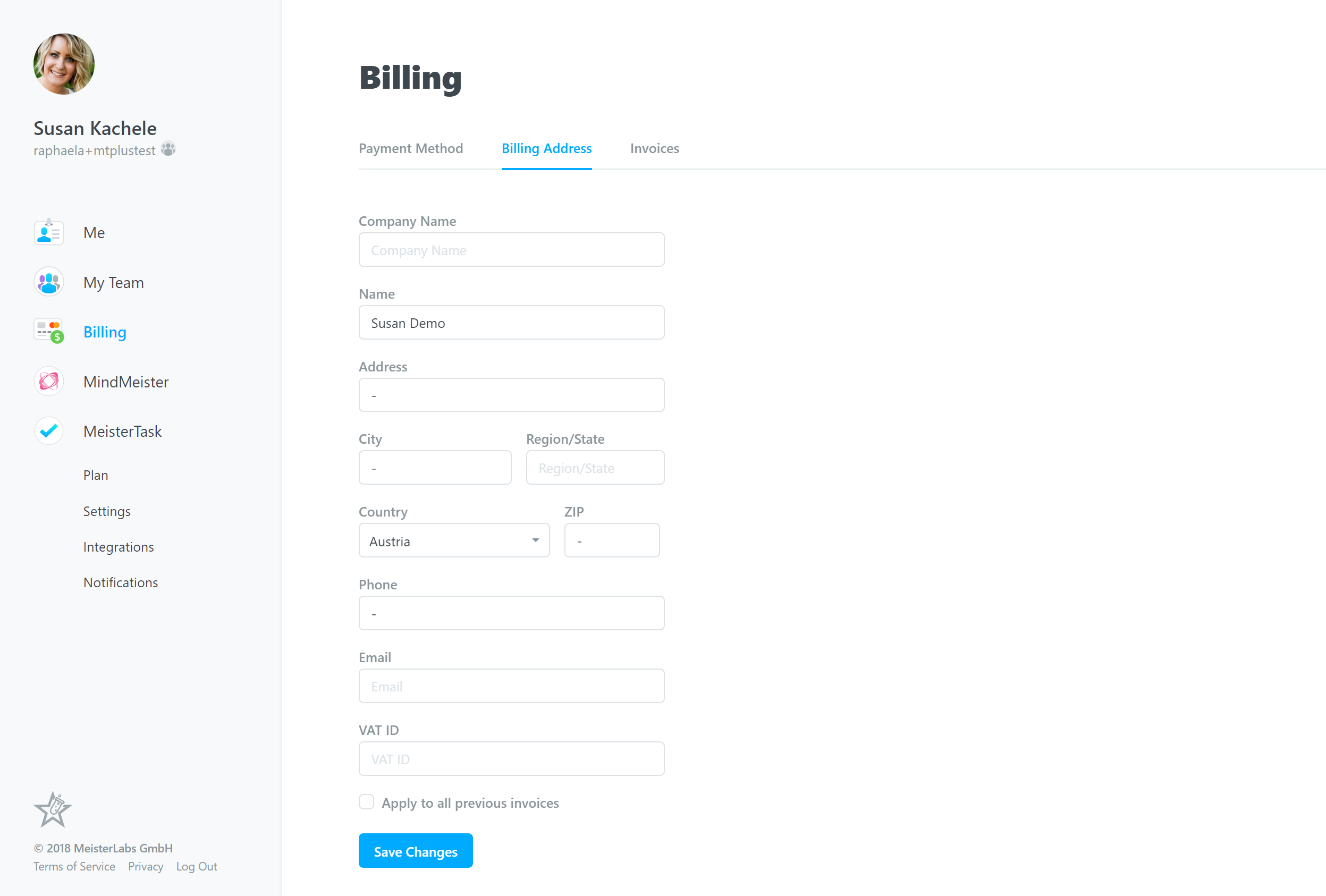 Note: You also have a new option to add an email address in the Billing tab and the invoice will be sent at both the email address of the account and at the email address added in the Billing tab.
Add or Change your Payment Method
You can add a new payment method or change an existing payment method in the first tab of the Billing page. Click the button Add a payment method. You will then be asked to choose between using your credit card or your PayPal account to pay for your subscription. Enter your payment details and click Save.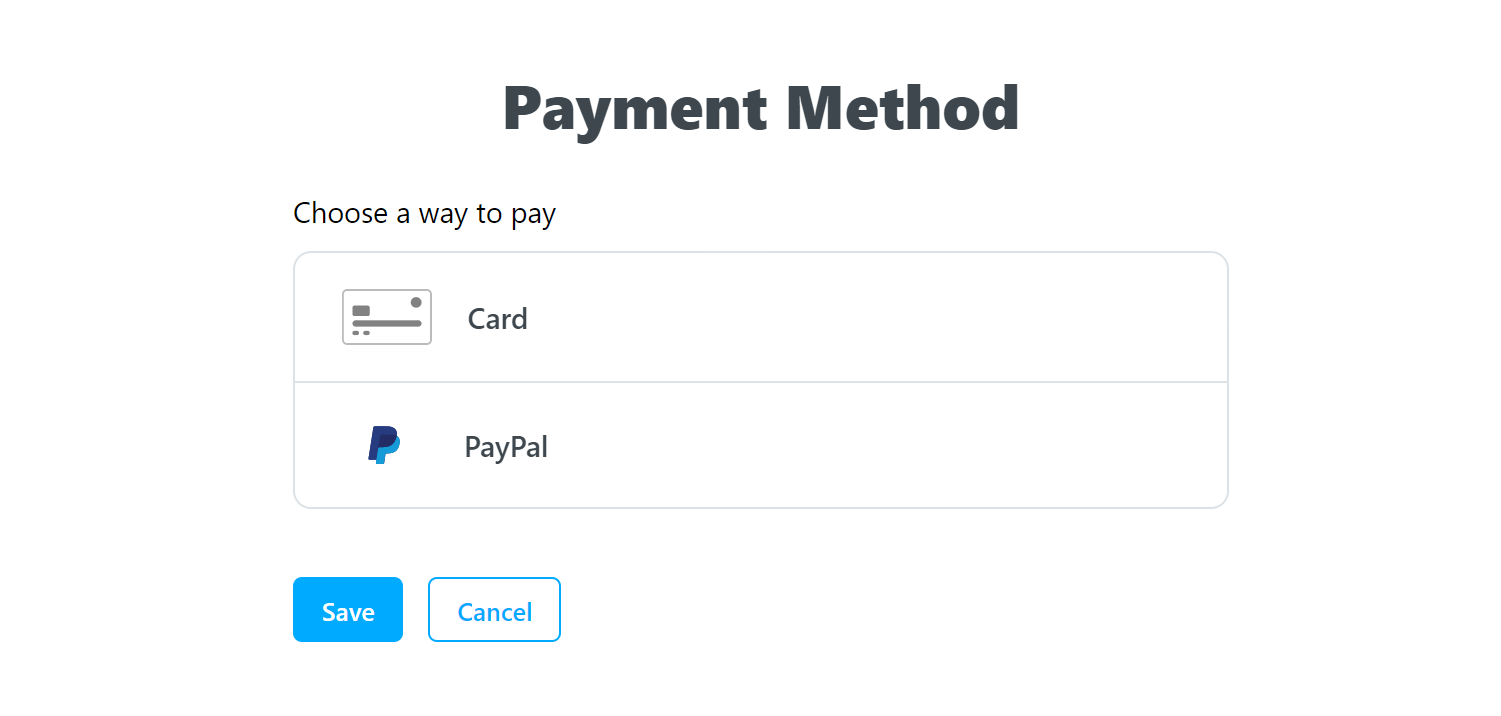 Note: Please be aware that users can have different payment methods for MindMeister and MeisterTask as these are updated separately. When you update your payment method, make sure you update it for both MindMeister and MeisterTask.
Enter or Change your Billing Address
Switch to the next tab to enter a new billing address or change your existing one. Besides your name, company name and address, you can also enter your VAT ID.
Note: It's a prerequisite to also add the country code before the VAT ID.
View your Billing History
To view or download your invoices, navigate to the third tab on the Billing page, called Invoices. You can view a list of all invoices, or filter them by product.
To download an invoice click on the amount from an invoice found on the right side.
Note: For subscriptions purchased from iTunes or Google Play Store please contact either iTunes or Google Play Store regarding invoices.