You can add one or multiple tags to your tasks to bring more structure into your projects. To add a tag to a task, first open the task and then click on Tags on the right side of the task dialog. If you've already created tags for the project you're in, they will show up in the dropdown menu where you can select them.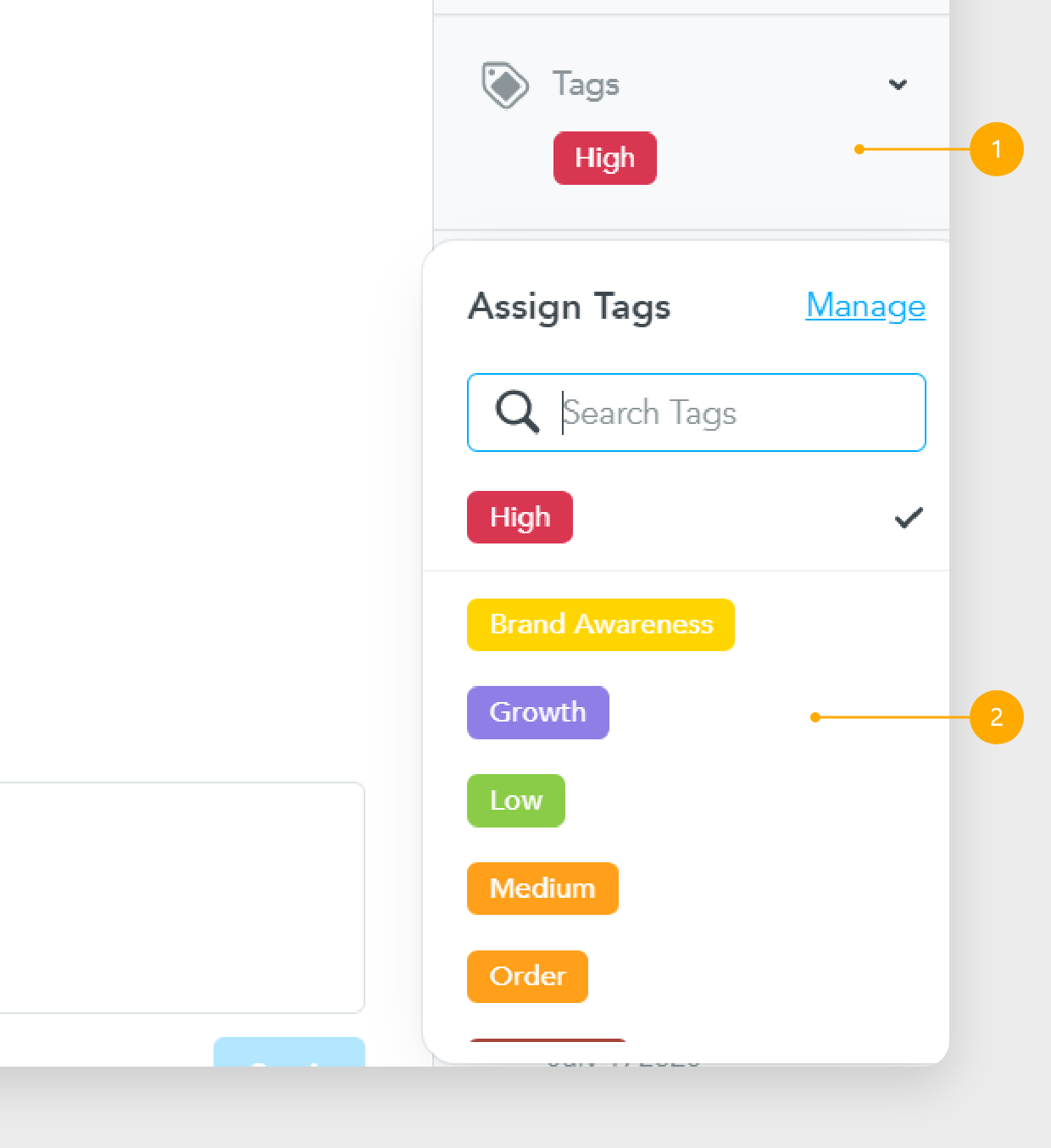 If you haven't created any tags for your project yet, this menu will be empty except for the Manage Tags link. Click on the link to go to the Tags tab in your project settings and create new tags there. Once you've created the tags, you can go back to the task dialog and select the tags you need for the task.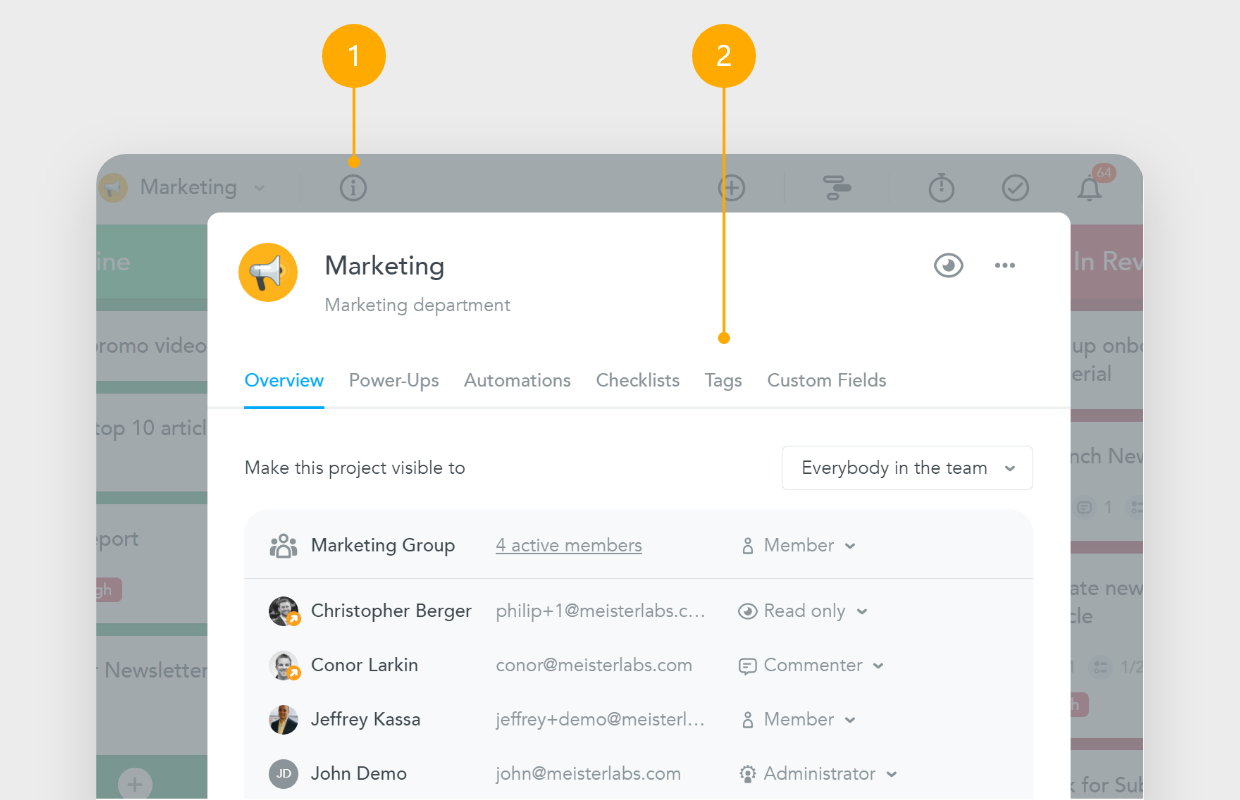 Tip: Try to assign intuitive colors to your tags!
Here are some tag examples - each line represents a combination of tags that could be used for a project:
High priority - Low priority - Pipeline
Feature - Bug - Design
Approved - For review - On hold
Research - Writing - Lab - Exam preparation