This feature is available to Pro and Business users

Integrate MeisterTask with MindMeister to turn your ideas into actionable tasks and assign them to your colleagues. You can also attach a mind map to any of your tasks.
---
What is MindMeister?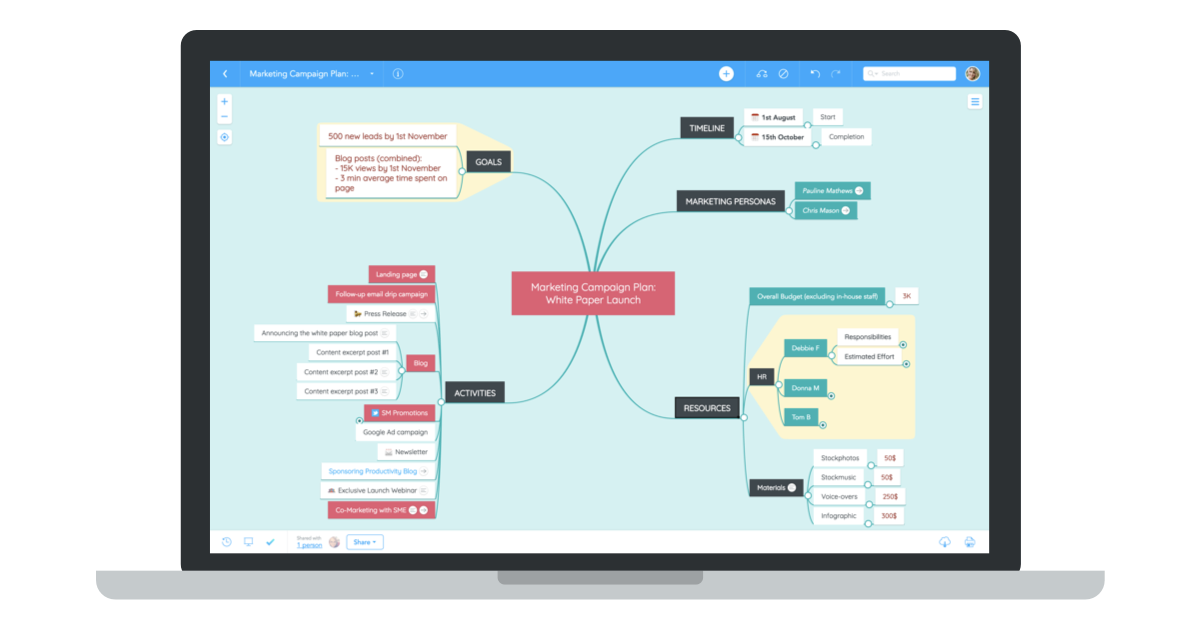 MindMeister is an online mind mapping tool that allows users to capture, develop and share ideas visually. As a MeisterTask user, you can log in to MindMeister with your existing email address and password.
Once you're logged in, you can use MindMeister to create mind maps with your team, brainstorm ideas, plan projects visually, outline strategies and much more. When you're ready to move from brainstorming to getting things done, use the MeisterTask integration to create actionable tasks from your ideas.
---
Attach a Mind Map to Your Tasks
With the MeisterTask-MindMeister integration, you can attach mind maps directly to your tasks. Simply:
Open a task.
Click Add Attachment.
Click MindMeister – you might be asked to log in to continue.
Click on the map you'd like to attach, then confirm your choice by pressing Select map.


---
Create a Task out of a Mind Map Topic
Once you've logged into both MindMeister and MeisterTask (with the same email address), you can easily turn any mind map topic into an actionable task:
Open a mind map in MindMeister.
Right-click the topic you'd like to turn into a task.



Tip

If you don't have a right mouse button, select the topic and click the ellipsis (...) which appears.

Click the Actions icon.
Click Task.
In the next window, choose a project and section.
In the following window, you can edit the name and description of the task, as well as the due date and assignee.
Click Create Task - your new task is now created in MeisterTask. Changes made in MeisterTask will also be immediately synced to your mind map.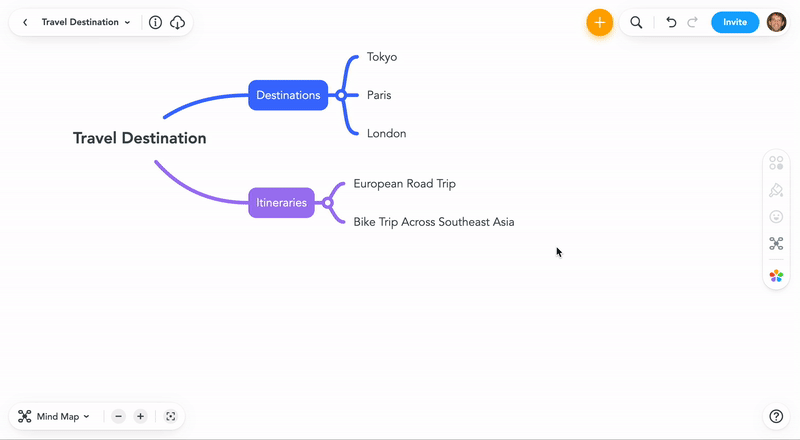 Note
Any notes and comments attached to your mind map topic will not be visible in the task you create.
A link to the connected mind map will be displayed on the right side of the task window under "Integrations."
For more information on using MeisterTask and MindMeister, check out this article.
---
Still Scrolling?
Ask your question in the Meister Community!