These features are available to all users

Welcome to MeisterTask! If you're new to task management and looking for a quick-start guide, you've come to the right place. Take a look at the short tutorial video below, then read on to learn more about getting started in MeisterTask. Happy tasking!
---
Tutorial Video: Getting Started with MeisterTask
Take a look at this short tutorial video to learn how to get started with a brand new MeisterTask account, create your first project, invite team members, and get productive together.
---
The Dashboard
As soon as you log in to MeisterTask, you'll see your dashboard. From here, you can quickly access your projects, most urgent tasks and notes.
The most important parts on your dashboard are the left sidebar (1) and the widgets (2) on the top-right corner of your screen.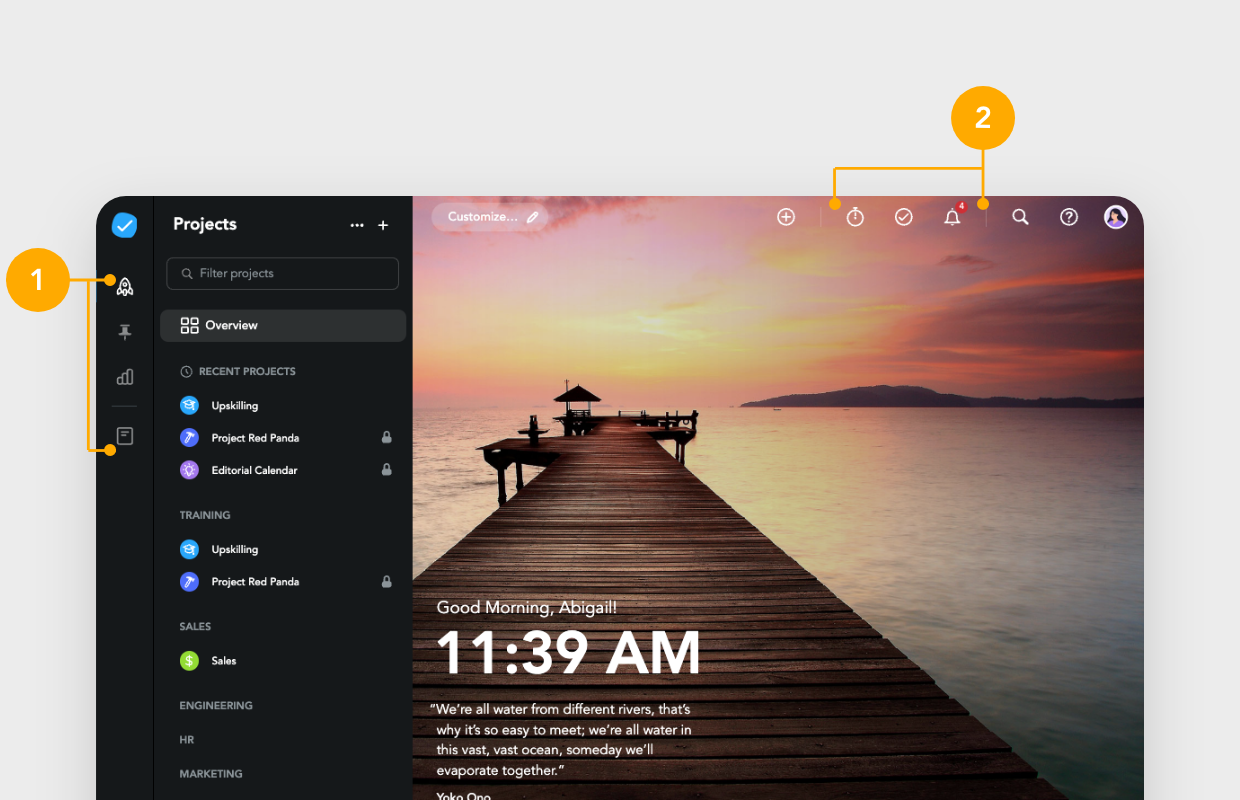 Use the left sidebar to:


Click the small widgets in the top-right corner of your dashboard to:


Want more information? Click here to learn more about the MeisterTask dashboard.
---
Projects
Projects are your core workspaces in MeisterTask. You can think of each project as a virtual board where you can organize and visualize many tasks related to one specific specific objective, initiative, or larger goal.
As shown in the picture below, projects are divided into vertical columns called sections. In a traditional kanban workflow, task tiles are moved across the project board from left to right as work progresses.
Click here to learn more about managing projects and using the kanban system.
---
Tasks
Every large project consists of many small steps. In MeisterTask, these steps are represented by tasks, the most basic building block of productivity in MeisterTask.
A busy project will be filled with many task tiles, each of which can be easily moved across your board or modified to include all the information, attachments and communication needed to get the task done.
You can document progress and optimize your team's productivity by modifying tasks in two basic ways:
Move tasks tasks from left to right on your project board to show progress.


Click on a task and perform an action in the task window: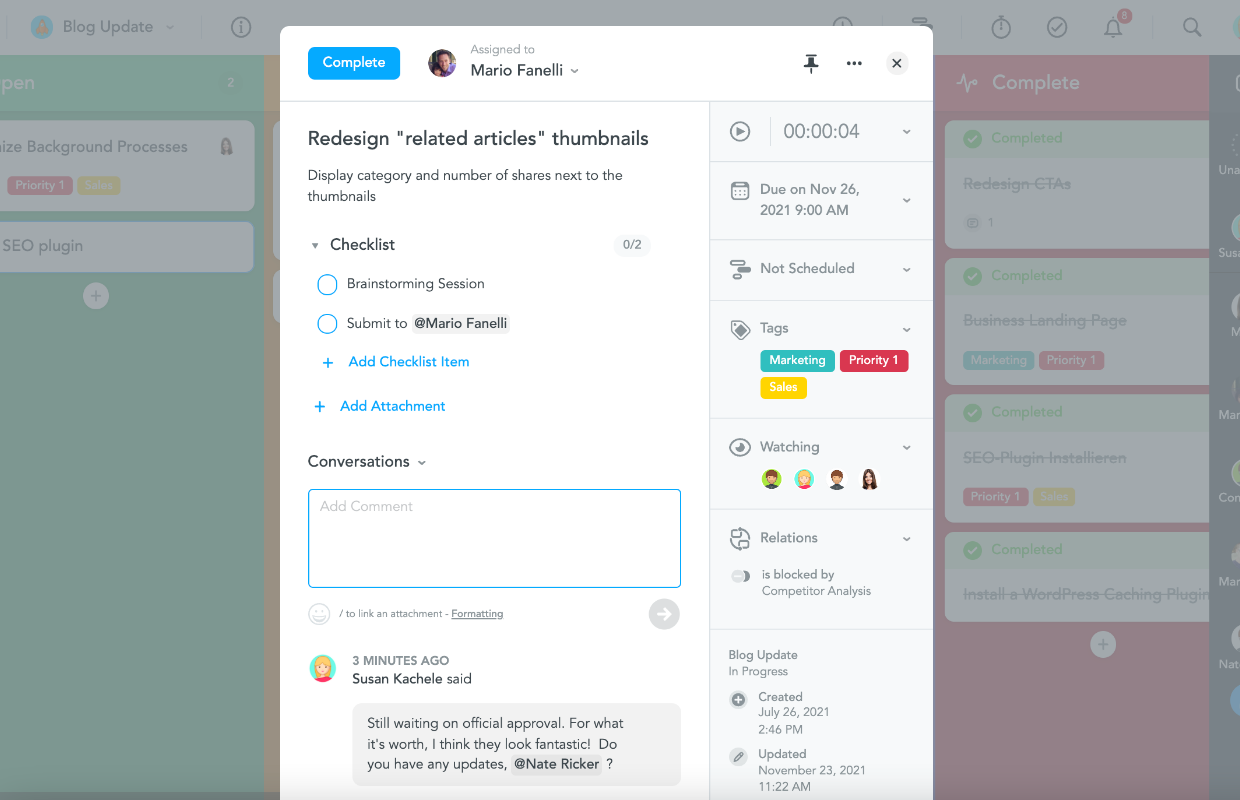 Of course, these are just the basics. If you'd like to take things to the next level, check out this article to learn more about task management.
---
Invite Other Users to Collaborate
Invite other users to your project to collaborate in real time, delegate responsibilities, track your colleagues' progress, and store your team's communication and documentation in one centralized place.
Click here to learn how to invite other users to collaborate.
---
Still Scrolling?
Ask your question in the Meister Community!