In MeisterTask, you can paste any image copied to your clipboard directly into a task. However, it is not possible to paste an image when a text box is selected. To paste an image into a task, simply:


Copy an image to your clipboard.
Open a task.
Be sure you are not editing any text box. You can make sure by clicking on the white space to the right-hand side of the assignee at the top.
Paste the image - it will automatically appear under Attachments.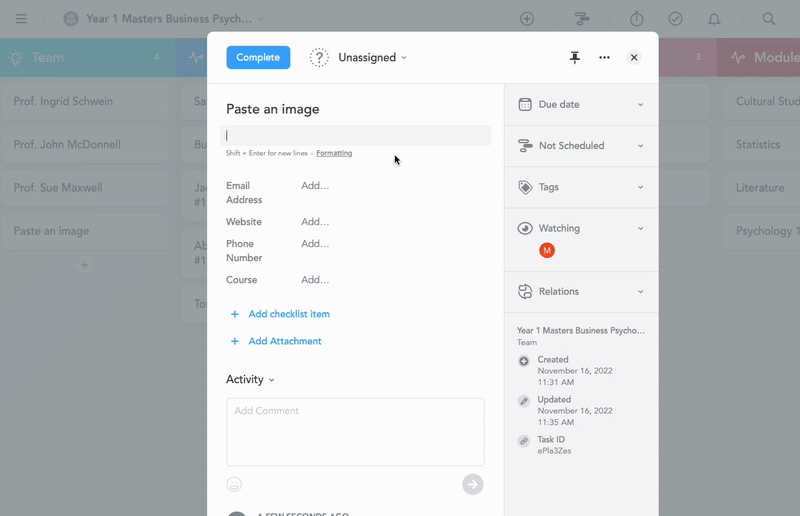 ---
Got Another Question?
Ask the Community!