Automations allow you to automate recurring steps in your task management workflow and thus work more consistently and efficiently. Once you've configured a specific automation for a section in your project, it will automatically be applied to all tasks moved to or created in this section.
Please note: Automations are available for all users of MeisterTask's Pro, Business and Enterprise plans.
How to Configure Automations
1. Go to any section in your project. From the section header, open the section's context menu and click on Automations, then select Add Automation.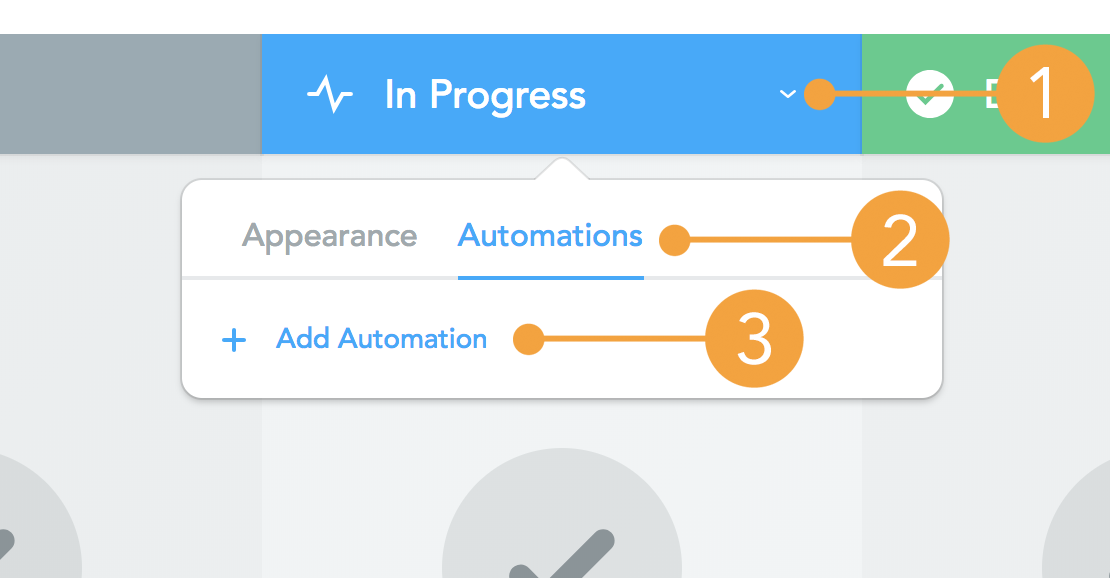 2. Optional: If necessary, you can still change which section you'd like to apply the automation to in the automations dialog.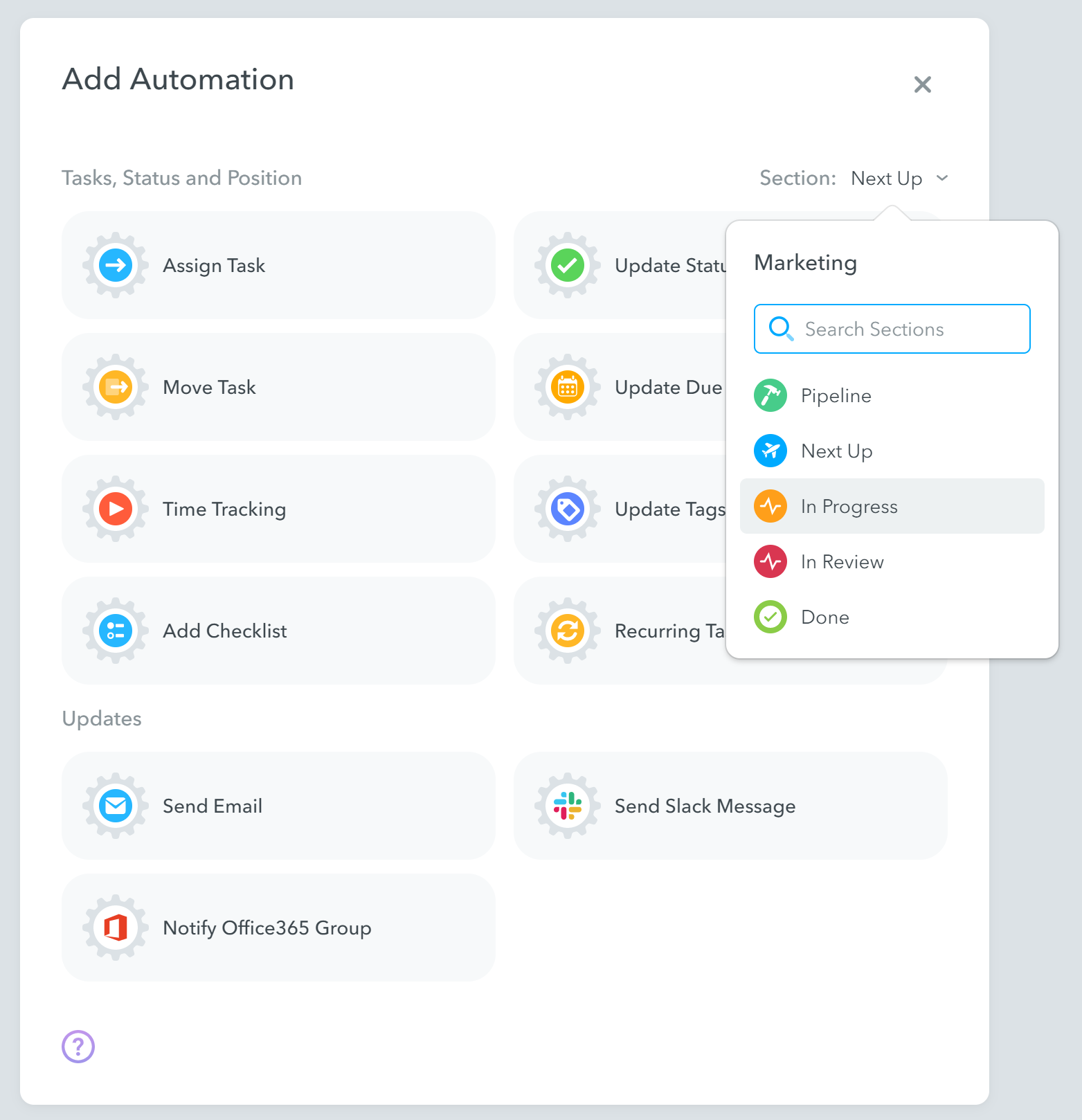 3. Select the Automation you want to set up.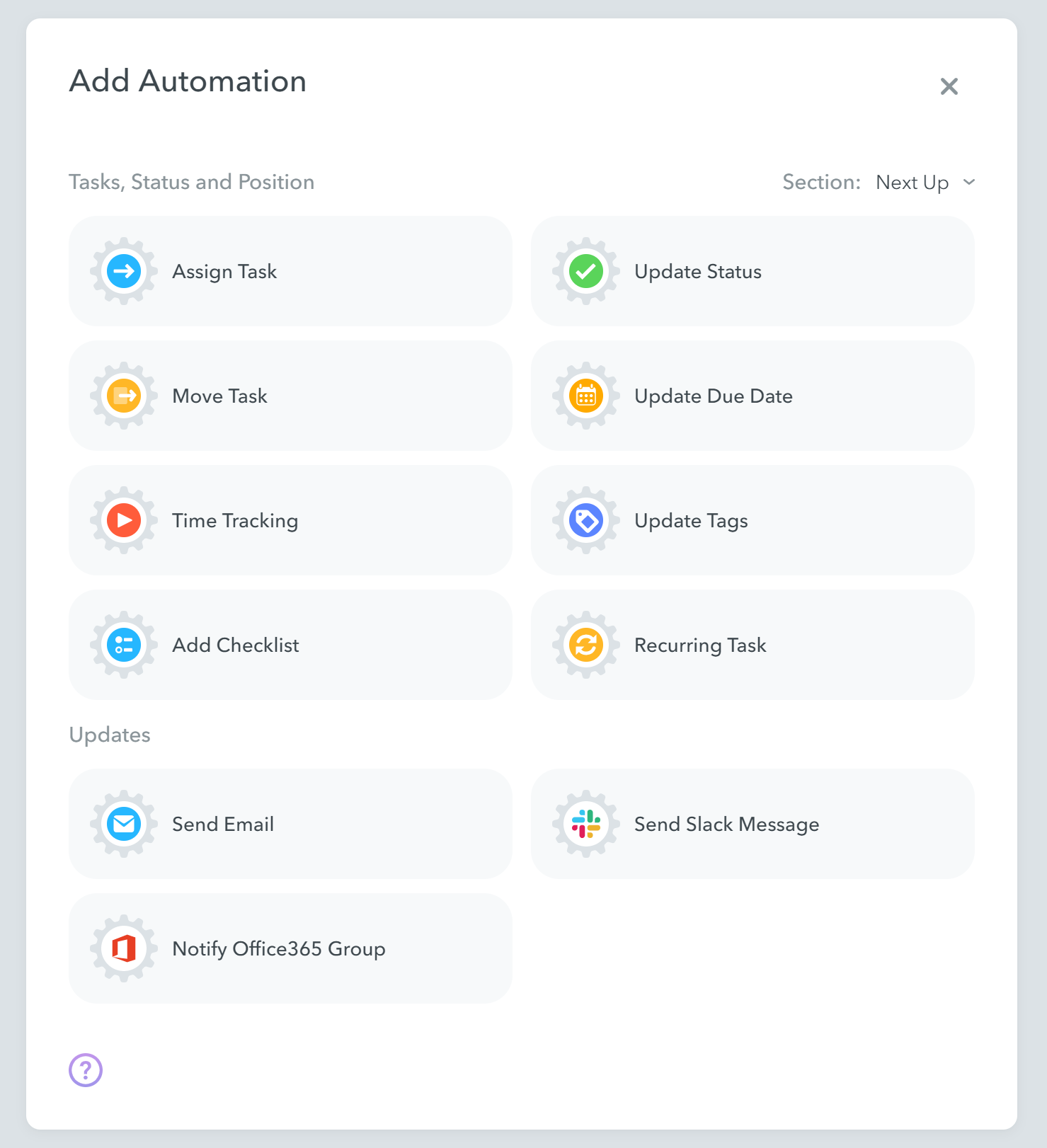 The following actions are currently available:
Assign Task: Apply this action to automatically assign tasks to a specific project member
Update Status: This action changes the status of tasks to Open, Completed or Completed & Archived
Move Task: This action automatically moves tasks into another project and/or section
Send Email: This action sends an email to the project members or a single recipient.
Update Due Date: Set or remove the due date of tasks with this action.
Update Tags: Use this action to automatically add or remove tags from tasks.
Time Tracking: Automatically start or stop the time tracking of a task when it is moved (or created) in a selected section.
Add Checklist: Automatically adds a predefined checklist to the task when it's moved or created in the respective section.
Recurring Task: More information in the Recurring Tasks help article.
Send Slack Message: Apply this action to send a Slack message to any Slack channel.
Notify Office365 Group: This action notifies your Office 365 group of the new task.
Note
When setting the automation Send an email make sure the person that needs to receive the emails also has their email notifications turned on, the option Send emails for task notifications. More information on Notifications here.
We are constantly adding new automations. Visit our blog for the latest updates, or subscribe to our newsletter!
4. If you want to apply the action to already existing tasks in the selected section, be sure to check the box beside Run this action on all existing tasks in this section found at the bottom of the automations dialog before clicking Done.
Edit and Delete Automations
You can manage and delete existing automations in the project properties. Click the ( i ) button in the top bar of your project and select Project Properties from the menu. In the dialog that appears, switch to the Automations tab.
Use the gray buttons next to the individual automations to edit or delete them.