Disclaimer: iCal is a standard that has been amended by many different big vendors like Microsoft and Apple. We send in our calendar response attributes to tell clients, which are subscribing to sync or refresh every 1 hour. However, we can't assure that the client is adhering to this attribute. Also, these attributes are different for every larger consumer (Outlook, iCalendar, Google calendar). Some of them let you choose the sync interval (e.g. MacOS X calendar), some don't. Most of them should sync within 24h. Don't expect immediate syncing. Some of them likely and intentionally ignore any specified refresh rate to prevent DNS attacks.
With the iCalendar integration, you can connect MeisterTask with an iCalendar-compatible calendar app such as Outlook or Google Calendar. Once connected, all tasks that have been assigned to you and have a due date will be displayed in your calendar app.
How to connect a calendar

Visit the iCalendar integration page in the My Account area and copy the link that you find on this page.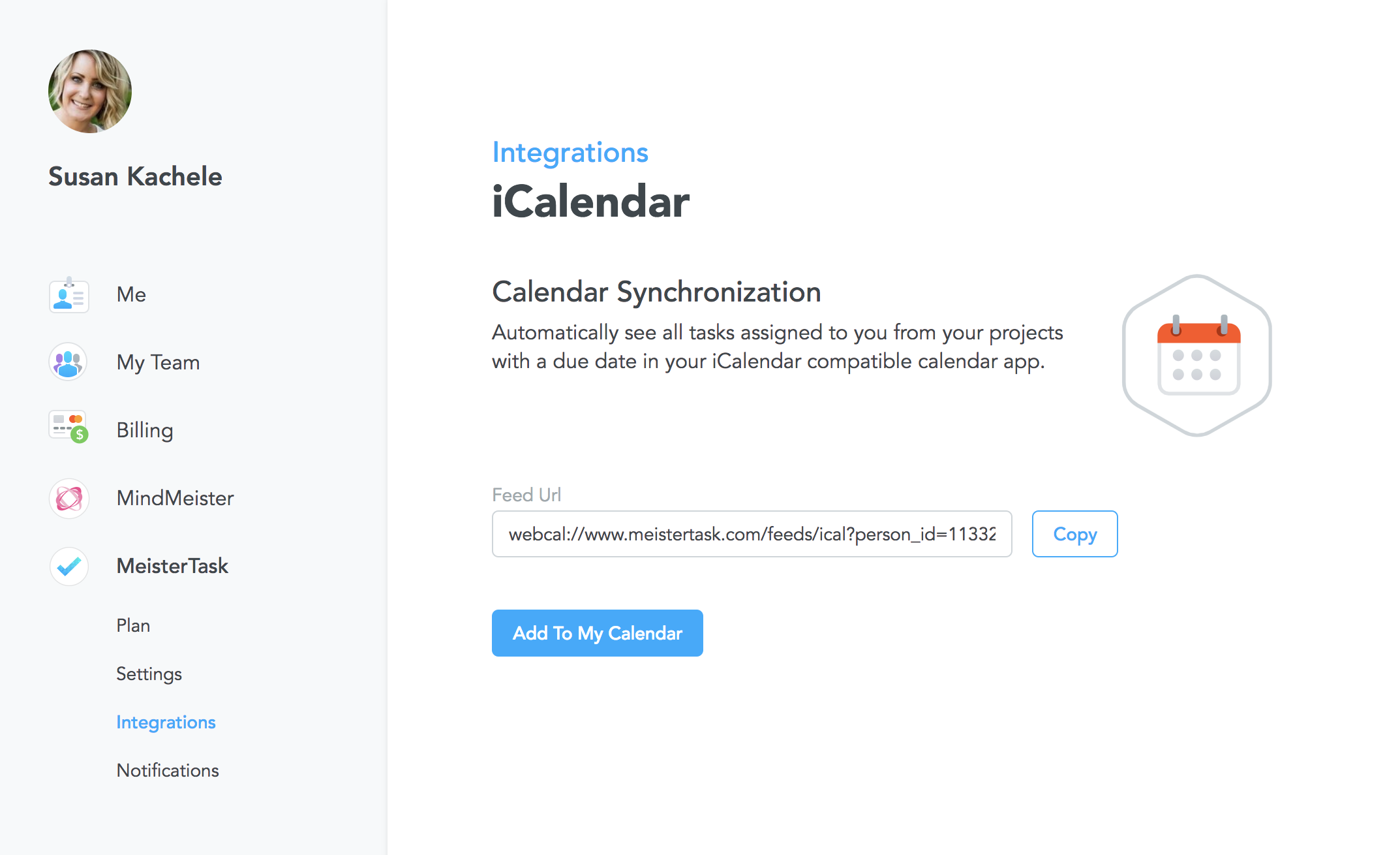 The place to insert the URL varies depending on the calendar app you're using. Here's how it works in Google Calendar:
Open Google Calendar and click on the Settings Menu icon, then select Settings from the dropdown menu.



In the navigation on the left, click Add Calendar and then select From URL.
Paste the iCalendar Feed URL that you've previously copied from MeisterTask into the field and click Add Calendar.