In MeisterTask, the plus button (+) always creates something new. You will find a (+) in the top bars of your dashboard and projects, as well as inside the individual sections of your project boards. You can use any of these buttons to create new tasks.
Create New Tasks from the Dashboard
You can use the (+) in the top right corner of the dashboard to quickly create a new task. Below the input field you can define to which project and section the task should be added to.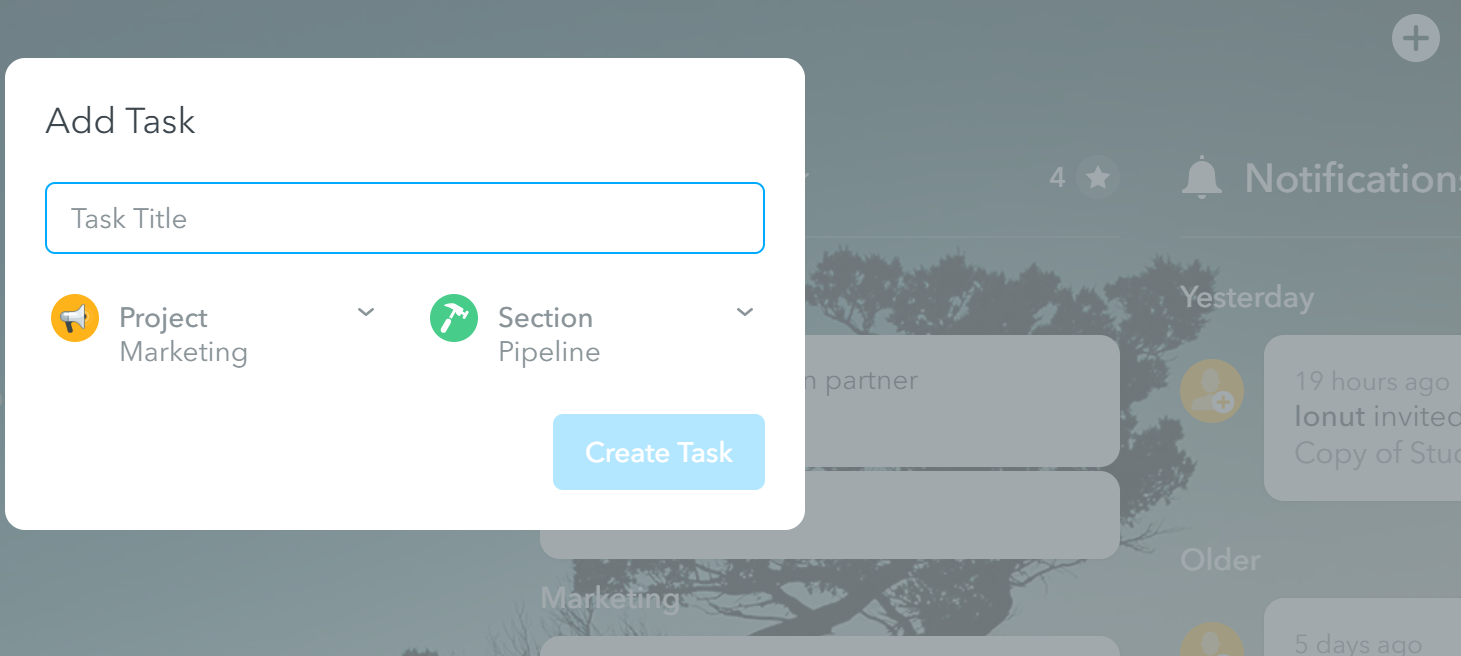 When you click on Create Task, the task dialog will open so you can add more information such as an assignee, due date and so on.
Create New Tasks in a Project
Just like in the dashboard, there is a plus (+) button in the top bar of all your projects. By default, tasks created using this button will be inserted in the leftmost section of the project you're currently in. However, you can select a different project from the dropdown menu - this is a great way to quickly add new tasks to another project without leaving the one you're currently in.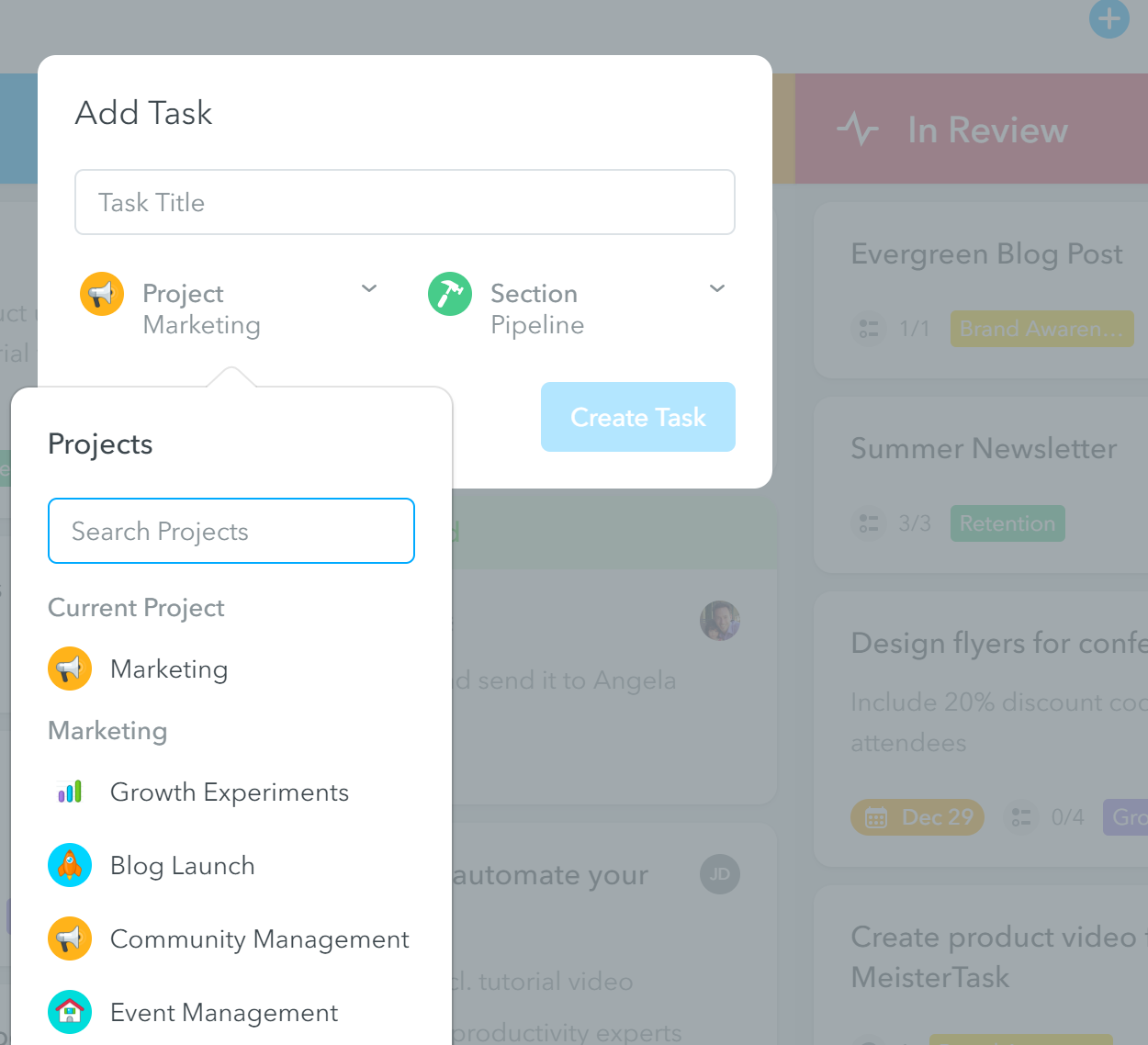 Create New Tasks in a Section
If you are already working in your project and want to add tasks to a specific section, the easiest way is to use the plus button within the section. Just click on the (+), type the title of your task, and then press Enter.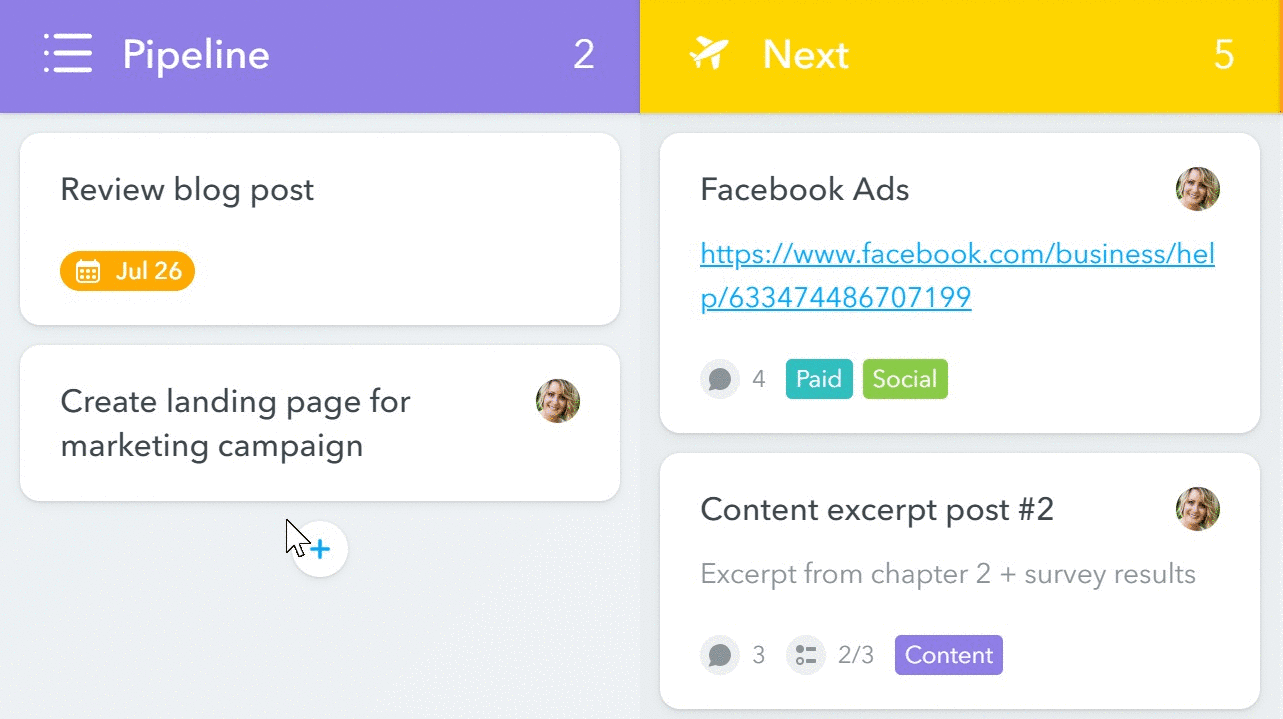 Note: The task will not automatically open after adding it so you can quickly add multiple tasks.
If you still want to open the task to add more information to it, just press Enter a second time after adding the task.
Create Multiline text to tasks
You can turn multiple lines of text into a task. To do this:
Copy all relevant lines of text together from a table or spreadsheet (e.g. from Excel, Numbers or Sheets)

Paste the text into the field for the task name.

Select "Split into separate items" to create a new task from each line.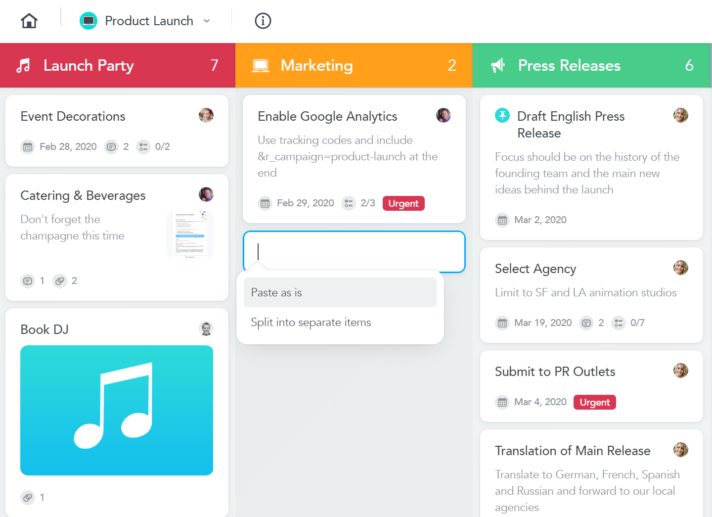 Create New Tasks by Email
Every section in your project boards has a unique email address, and you can use it to add tasks to that particular section. This is a great way to turn emails into tasks without having to switch back and forth between your email inbox and MeisterTask. See instructions here.