This article applies to Team Administrators
Currently, only the following types of users can join a team:
New users who do not yet have a MeisterTask account
Users of MeisterTask's basic (free) plan who are not yet members of a MeisterTask team

If a team administrator tries to invite a user who does not belong to one of these categories, they will receive the following error message: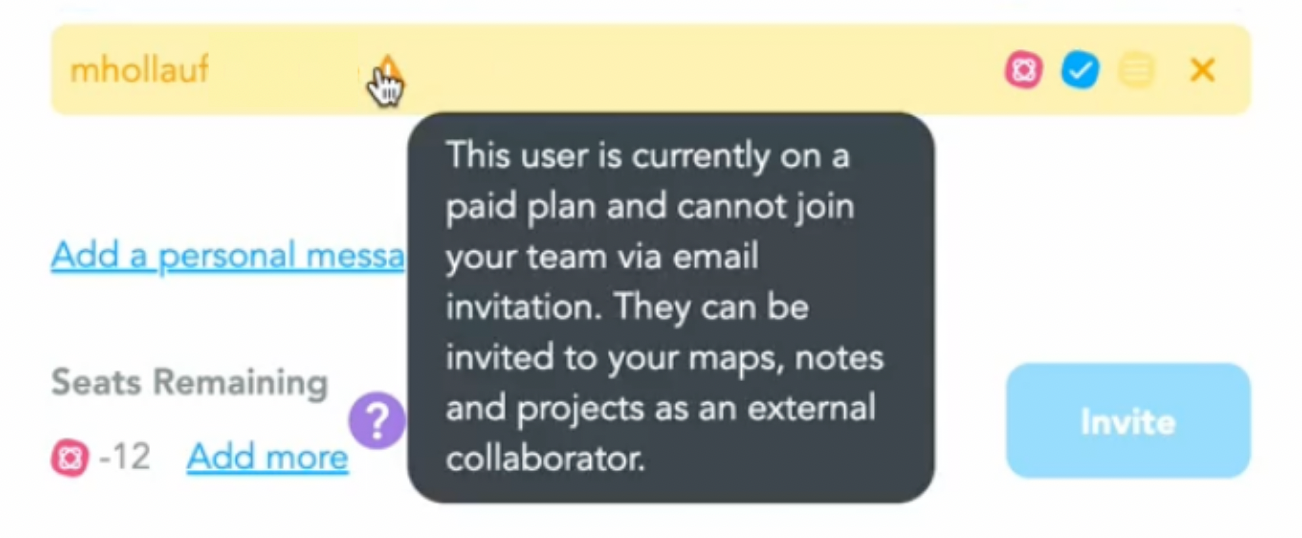 ---
Solve this Issue
To solve this issue, contact the user you are unable to invite and ensure that they have both downgraded to a basic (free) plan and left their current team.
---
Still Scrolling?
Ask your question in the Meister Community!