This article applies to all users.
Team Projects are only available to Business Users.
There are two types of projects in MeisterTask: Private Projects and Team Projects.


Private Projects are invite-only. Only users who have received an invitation can join a private project.

Team Projects are immediately visible to your entire team. Your teammates will not need an invitation to join your project.


When creating a new project in MeisterTask, be sure to choose the option which best suits your needs and ensures that sensitive data is protected. Read on to learn more about the differences between Private and Team Projects.
---
In this Article:
---
What is a Private Project?
Private projects are invite-only. Only users who have been expressly invited to the project can view and access it.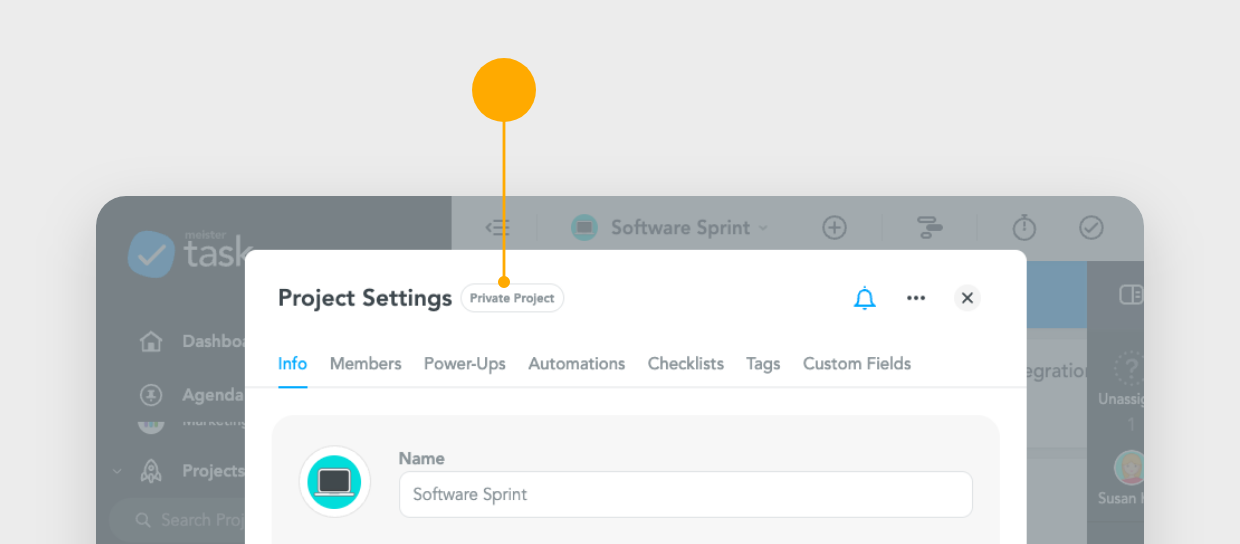 ---
What is a Team Project?
Team projects are immediately visible to every user within your organization.
Although it's possible to invite team members to a team project, you don't have to. Your team members can independently view and join team projects directly from the MeisterTask Dashboard.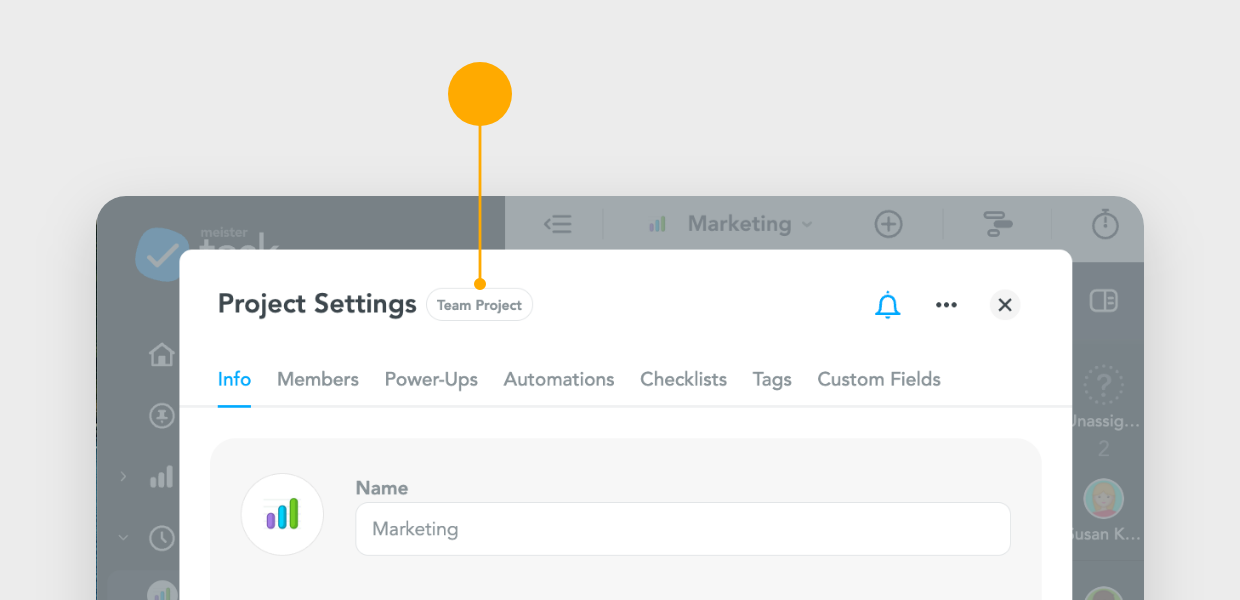 Tip:
Create team projects to quickly allow all stakeholders immediate access to a project.
---
How Can I Convert a Private Project to a Team Project (or vice versa)?
Project administrators can convert any project to a Private Project or Team Project from the project settings window. To do this:
Click the project name at the top of your project board.
Select Project settings from the drop-down menu.
Click the ellipsis (...) in the top-right corner of the project settings window.
Select Convert to Team Project... or Convert to Private Project from the drop-down menu.
Click Convert to confirm your choice.



---
Still scrolling?
Learn more about managing a MeisterTask Team: